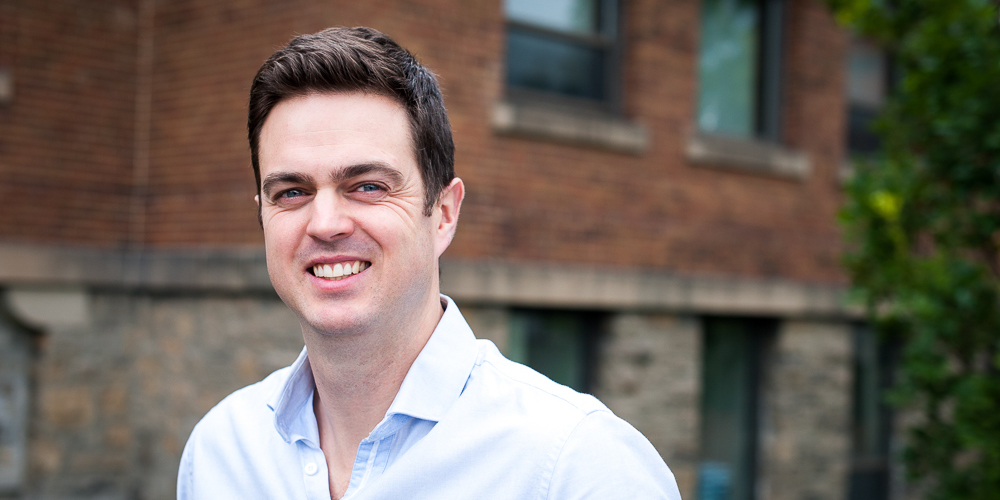 Senior Faculty Lecturer; Director, Freshman Program; Academic Advisor
T: 514-398-7976  |  david.titley-peloquin [at] mcgill.ca (Email)  |  Macdonald-Stewart Building, MS1-022
Degrees
PhD Computer Science (McGill University)
BSc Joint Major in Physics and Computer Science (McGill University)
Short Bio
David Titley-Peloquin obtained his PhD from McGill University's School of Computer Science in 2010. He then spent one year as a post-doctoral fellow at the University of Oxford and three years at the European Center for Research and Advanced Training in Scientific Computing (CERFACS) in Toulouse, France. Since January 2015 he is a Faculty Lecturer at McGill University's Macdonald Campus.
Awards and Recognitions
2021 - ASEE Biological & Agricultural Engineering Division Early Achievement in Education Award
2018 - Faculty of Agricultural and Environmental Sciences Award for Teaching Excellence
2010 - Cecil Graham Doctoral Dissertation Award
Research Interests
David Titley-Peloquin is interested in the use of numerical methods for scientific computing. He is also studies uncertainty quantification – understanding how uncertainties in the data (such as measurement errors or parameter uncertainty) affect these methods. David is also interested in the use of active learning strategies for the mathematics and science classroom and laboratory.
Current Research
David Titley-Peloquin is currently working on problems related to numerical linear algebra, uncertainty quantification, numerical optimisation, data assimilation, and computational statistics. Recently he has also started investigating the design and implementation of active learning strategies for STEM disciplines and the effective use of learning technologies in the classroom and laboratory.
Courses
Publications