Applying
The Department of Biochemistry is part of the Faculty of Science and as such, offers programs leading to the degree of Bachelor of Science.
Undergraduate admission requirements and deadlines will be determined by 1) Your education background and 2) The program you apply to.
To view your admission requirements & deadlines go to Applying to Undergraduate Studies
Programs
This is the most flexible of departmental programs offered, providing students with a useful concentration in Biochemistry, while allowing them to pursue a minor in another speciality or to broaden their education in the sciences.
The Major program becomes more specialized in Biochemistry during the final two years, with a total of 67 science credits. This program requires skills and insight from all areas of chemistry, and from other areas such as biology, physiology, microbiology and immunology, statistics, and pharmacology.
For students aiming for a professional career in the biological sciences or in medicine, these programs can lead to post-graduate studies and research careers in hospital, university or industrial laboratories.
The Honours program in Biochemistry combines the substantial background given by the Major program with a challenging opportunity to carry out laboratory research projects in the U3 year. These courses provide students with research experience under the supervision of a professor in the Department.
Honours students intending to pursue an MSc in Biochemistry may be interested in the BSc/MSc Track, which offers a streamlined path to a graduate degree.
Research
Undergraduate Research Opportunities
If you are interested in research as an undergraduate student, please see your departmental advisor, Christine Laberge (christine.laberge [at] mcgill.ca).  Additionally, please consult the new BSc-MSc track program in Biochemistry, which provides undergraduate students with excellent opportunities for advanced research experience.
Study away and Exchanges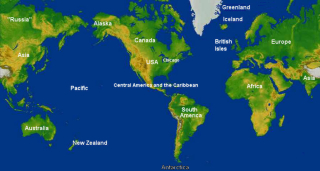 Studying away from McGill is a once-in-a-lifetime opportunity whose benefits can go far beyond academic learning. The opportunity to study at another university can add significant dimensions to your undergraduate education by enabling you to develop broader perspectives on your fields of study, to enhance skills in cross-cultural communication and critical thinking applicable to your everyday life and provide you with a chance for personal growth.
Our Department's student exchange programs are organized by the Faculty of Science, and we invite you to consult their website for more information.  
Additionally, if you are a U1 student interested in such an opportunity, we encourage you speak with Christine Laberge, the Undergraduate Student Affairs Officer for our Department.  To reach her, send an e-mail (christine.laberge [at] mcgill.ca) or come by to see her in 905A in the McIntyre Medical Sciences Building during the times indicated for Advising hours.