Journal articles
Book Chapters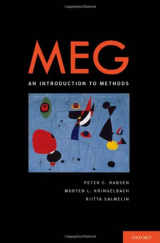 Gelinas, J. N., Baillet S., Bertrand O., Galván A., Kolling T., Lachaux J.-P., Lindenberger U., Ribary U., Sawa A., Uhlhaas P. J (2018) Late Adolescence. In: Manifestations and Mechanisms of Dynamic Brain Coordination over Development, edited by A. A. Benasich and U. Ribary. Strüngmann Forum Reports, vol. 25, J. Lupp, series editor. MIT Press (Cambridge, MA) 
Baillet, S. (2015), Forward/Inverse Problems of EEG/MEG, in: Encyclopedia of Computational Neuroscience, Dieter Jaeger & Ranu Jung (eds), Springer, , pp.11226–33
Euler, M.; Baillet, S. & Swanson S. (2015) MEG in the Presurgical Epilepsy Evaluation, in: Handbook on the Neuropsychology of Epilepsy, William B. Barr & Chris Morrison (eds), Springer (New York), pp.195–212
Baillet, S. (2011), Magnetoencephalography, in: Brain Mapping: From Neural Basis of Cognition to Surgical Applications, Hugues Duffau (ed.), Springer, pp. 77–90.
Baillet, S. (2011), Electromagnetic Brain Imaging with EEG and MEG, in: Handbook of Social Neuroscience, Jean Decety & John Cacioppo (eds), Oxford University Press, 97–133
Ramirez, R. R.; Wipf, D. & Baillet, S. (2010) Neuroelectromagnetic Source Imaging of Brain Dynamics, in: Computational Neuroscience, Chaovalitwongse W., Pardalos P.M. & Xanthopoulos, P. (eds.), Springer, 2010, 38, 127–155.
Baillet, S. (2010), The Dowser in the Fields: Searching for MEG Sources, in: The MEG Handbook, Hansen, P.; Kringelbach, M. & Salmelin, R. (eds.), Oxford University Press, pp. 83–123.
Baillet, S. (2009), Magnetoencephalography, in: The Oxford Companion to Consciousness, Wilken, P.; Bayne, T. & Cleeremans, A. (eds.), Oxford University Press, pp. 417–18.
Lefèvre, J. & Baillet, S. (2009) Estimation of Velocity Fields and Propagation on Non-Euclidian Domains: Application to the Exploration of Cortical Spatiotemporal Dynamics, in: Mathematical Modeling in Biomedical Imaging I, Ammari, H. (ed.), Springer, 1983/2009:203- 26. 
Patents & Licenses
NEURiNFARCT : Computer-aided prediction of infarct growth during the acute stage of stroke using diffusion-weighted MRI

Non-invasive estimation of intracranial electrical potentials from MEG recordings, PCT 08/02305, WO 2009/136021 A1; Filing date: Apr 23, 2009

Prediction of infract growth during acute phase from diffusion MRI, Worldwide patent: PCT/FR 2007/001111 & WO 2008/000973; Filing data: Jun 29, 2007

Method And Device For Representing A Dynamic Functional Image Of The Brain, By Locating And Discriminating Intracerebral Neuroelectric Generators And Uses Thereof, WO 2007/01011; Filing date: Jul 10, 2006 
Software & Data Sharing 
Brainstorm: An open-source software application for multimodal electrophysiology & imaging: >17,500 registered users; >720 journal articles published with results obtained with Brainstorm, since 2011.
OMEGA: The Open MEG Archives –  premiered MEG data repositories  (255 data volumes, with individual MRI); 700 registered users so far. 
In the Media
Press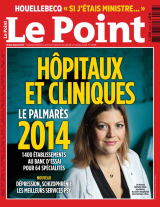 Interview for Quebec-Science magazine (Canada), Le Cerveau Aussi a Besoin de Vacances (brain activity in the resting state), June-July 2016
Interview for McGill News Alumni magazine (Canada), A Bold Experiment in Open Science, May 26, 2016
Contributed illustration (with S Dery, Grad student in the lab) Montreal institute going "open" to accelerate science, Science, Jan 21, 2016
Montreal en Santé (Canada): feature article Training Your Brain using Neurofeedack, Spring 2014 issue
Interview for Brain Awareness Montreal (blog) (Canada) The Underpinnings of Neuroscience: Exploring Brain Imaging with Dr. Sylvain Baillet, Mar 2014
Interview for MIT's Technology Review (USA) magazine, June 2010.
Medical Magic: New tools to map brain activity, Milwaukee Magazine (USA), Sep 2009, 36–39.
Editorial: 'L'imagerie fonctionnelle, à la vitesse du cerveau', CulturePSY Neurosciences (France), June 2009
Feature cover story in Milwaukee Journal Sentinel: 'New brain imaging method shows promise for epilepsy' (USA), May 17, 2009
Le Point (national news magazine; France): report on our research 'Neurones sous surveillance', Apr 2007
La Recherche (national science culture magazine, France): consulting for a feature report on high-temperature magnetometers
Selection of Reader's Digest (France): report on our research
Le Monde de l'Intelligence (national magazine) (France): consulting for a feature article on neuroimaging techniques, September 2006
Television & online media
nature Podcast (UK) – Making MEG smaller interview about Boto et al., Nature 2018 article, which I had reviewed for the journal, Mar 22, 2018 
Electrons-Libres (Tele-Quebec): 7-min special feature on our Neuron paper about the enhancement of auditory working memory with neural stimulation, February 09, 2018  

Serious Science – Scientific dissemination web portal (Russia): 15-min interview on Computational Modeling of the Brain, November 22, 2016

Serious Science – Scientific dissemination web portal (Russia): 15-min interview on Clinical Brain Imaging, October 14, 2016

Serious Science (Russia): 15-min interview on Brain Networks, October 07, 2016 

Interview TVA (Canada): Salut Bonjour Weekend program (brain activity in the resting state), June 2016

ICI ExploraTV (Canada; science channel): Les Chroniques Scientifiques de Jean-René Dufort (Real-time brain imaging using MEG) 2013

ABC Good Morning America (USA): Special 'Cutting-edge' feature (5mins): Sixty Seizures to None: Young Girl Overcomes Epilepsy, Feb 3, 2010

France 24 International news channel (France): special TV report, May 2008

France 5 (National TV Channel) 'Mondes & Merveilles' program: movies & illustrations; May 20, 2007

France 5 'L'Œil & la Main' program : special report on neuroimaging techniques; Dec 2006  

Interview, LCI (National cable news; France), May 2006
​Radio
Radio-Canada (Canada): La Sphère radio show, The Opportunities & Challenges of Artificial Intelligence in Biomedicine, Apr 29, 2017 

WUWM - National Public Radio Network (USA): Lake Effect program, Magnetoencephalography: A New Way to View the Brain, Oct 7, 2009

France-Info (National Public Radio), Interview Chronique des Sciences I, Marie-Odile Monchicourt, Apr 24, 2007: 

France-Info, Interview Chronique des Sciences II, Marie-Odile Monchicourt, July 04, 2007