BESS provides funding to students in the form of stipends and travel allowances. There are no citizenship restrictions. Stipends are given on an individual basis and depending on budget availability, but will not surpass $14,000 CAD per year. Students who are holders of a major fellowship (NSERC, NSF, Fullbright, etc.) will receive a $5000 CAD per year top-up. In addition, all students are eligible for up to $1500 CAD per year to travel to internships, conferences, courses and/or fieldwork.
External sources of funding
Economics for the Anthropocene (E4A)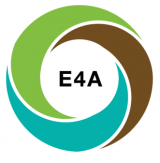 Students intrerested in ecological economics, environmental science and policy should consider jointly applying to E4A and BESS. Such students will receive strong experimental and analytical skills for improving the human-Earth relationship.
E4A, is a diverse partnership of 25 academic, government, and NGO partners designed to improve how the social sciences and humanities connect to scientific realities about the human-Earth relationship. E4A is supported by a $2.5 million partnership grant from Canada's Social Sciences and Humanities Research Council (SSHRC), along with generous support from its partners and private donors such as the Lintilhac Foundation and Peter Rose, University of Vermont Class of 1955. McGill University, York University and the University of Vermont are at the core of the partnership, and together they have committed over $2 million to the six-year project.
E4A's overarching goal is to articulate, teach and apply a new understanding of human-Earth relationships grounded in and informed by the insights of contemporary science. Students will emerge from the program with well-developed skills to engage with diverse stakeholders in identifying and creatively addressing societal challenges in the Anthropocene, using innovative approaches based on ecological economics. They will also have a solid foundation in developing and presenting teaching materials, and in translating complex matters into a variety of social and academic contexts. This skillset will position them well for career opportunities in government, academia, civil society or the private sector, with support from the partnership network. Read more.
Interested students should contact Prof. Peter Brown (peter.g.brown [at] mcgill.ca), Prof. Jim Fyles (jim.fyles [at] mcgill.ca).
Mitacs Globalink Partnership Award and Globalink Research Award
The Mitacs Globalink Partnership Award offers graduate students at Mitacs full and associate partner universities in Canada the opportunity to participate in a 16- to 24-week research project with an international industry partner located in any country except the United States. The Partnership Award offers $15,000CAD in funding to cover the direct costs of research. Funding will be in the form of a research grant to the home university academic supervisor. Open to international graduate students studying in Canada, Canadian citizens or permanent residents. Applications are accepted at any time. Read more.
The Mitacs Globalink Research Award provides a $5,000 research award to support graduate student travel and accommodation expenses, research related expenses, and student stipend. Funding will be in the form of a research grant to the home university academic supervisor. Applications are accepted at any time. Read more.