Committee Members
A. Thain, English, Co-Chair 2012-2015
M. Cowan, Languages, Literatures, and Cultures, Co-Chair, 2012-2015
A. Farah, Départment de langue et littérature françaises
Y. Furuhata, East Asian Studies
Lisa Stevenson, Anthropology
Ipek Tureli, Architecture
Faculty Biographies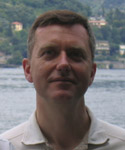 Eugenio Bolongaro is Associate Professor in the Department of Italian Studies. His main interests are contemporary Italian prose fiction, Italian film, and literary theory. His book, Italo Calvino and the Compass of Literature, was published by the University of Toronto Press in 2003. He has published several articles on Italian literature and cinema in British, American and Italian journals. His current research focuses on the Italian "young cannibals" and ethics in literary criticism, as well as on the representation of homosexual desire in Luchino Visconti's films.
Michael Cowan works broadly in film and visual media studies, with particular emphases on the role of moving image media in modernity, the history of the body, and European film and film theory. Recent courses have included "Modernity and the moving image," "European film in the era of fascism" and a course on experimental and documentary film in Germany.
Professor Cowan is a cofounder of the Project on European Cinemas and co-researcher of the CFI-funded Moving Image Research Laboratory at McGill. His work on film has been published in journals such as Screen, October, Studies in European Cinema, Intermédialités, Cinema & Cie and Modernism/modernity. Recently, he co-edited an issue of the Canadian journal Seminar on dance in early German cinema and is currently co-editing an issue of CiNéMAS on the street as cinematic space in contemporary European film. He also has a forthcoming book on rhythm in German modernism and modernity, as well as essays on Riefenstahl, Harun Farocki, the mountain film and the Kulturfilm in the New History of German Cinema (Camden House) and Der Sportfilm (Reclam).
Professor Alain Farah is the author of one novel (Matamore no 29, Le Quartanier, 2008) and a book of poems (Quelque chose se détache du port, Le Quartanier, 2004). He teaches contemporary litterature, french/quebecois cinema and creative writing in the French Department.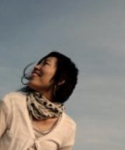 Yuriko Furuhata is an Assistant Professor in the Department of East Asian Studies. Her work explores theories of the image, the avant-garde, politics, and filmmaking practice with an emphasis on Japan. She has published on Japanese film theory, Japanese cinematic experiments of the 1960s, the work of pink filmmaker Wakamatsu Kôji, the theory of fûkeiron, the discourse of indexicality and photography, and the trope of resistance in journals such as Screen, Semiotica, and New Cinemas.

Her current projects include analyses of the discourse on plasticity; the image economies of cinema and the news media; and the emergence of the film theoretical concept of eizô. Her research also aims to foreground the intermedial connections among writers, filmmakers, and photographers, such as Hanada Kiyoteru, Matsumoto Toshio, Oshima Nagisa, Adachi Masao, and Nakahira Takuma.
Recent courses include "Politics, Experiments, and Theory: Japanese Cinema of the 1960s," "Introduction to Japanese Cinema," and "Techniques of Vision in Japanese Cinema." She will be co-teaching a seminar, "Memory, Philosophy, and Film: Reading Bergson, Reading Cinema," with Prof. Alia Al-Saji through the Institute for the Public Life of Arts and Ideas in Winter 2011.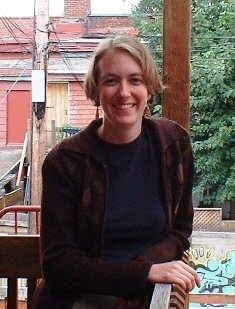 Amanda Holmes is Associate Professor of Hispanic Studies.  She studies urban and spatial representation in contemporary Latin American culture.  Her interests in film include New Argentine Cinema, landscape and film, and transatlantic cinema.  She is author of City Fictions: Language, Body, and Spanish American Urban Space (Bucknell UP, 2007), and co-editor ofCultures of the City: Mediating Identities in Urban Latino America (Pittsburgh UP, 2010).
Thomas Lamarre is Professor of East Asian Studies and associate in Communications Studies at McGill University. He is author of books dealing with the history of media, thought, and material culture, with projects ranging from the communication networks of 9th century Japan to contemporary fan media, animation technologies, and the history of science and radical empiricism. He has also edited volumes concerning the impact of modernity in East Asia, on pre-emptive war, and on manga, anime, and fan cultures.
Derek Nystrom is an Associate Professor of English who teaches in the Cultural Studies stream. He has taught courses on 1970s U.S. cinema; film and television theory; the U.S. war film as a genre; Robert Altman; Marxist literary and cultural theory; class and labour in post-WWII U.S. film and literature; and introductions to film studies and cultural studies.

His research projects focus on the question of class in cinema. His essays have appeared in Cinema Journal, Postmodern Culture, and the Iowa Journal of Cultural Studies. His book, *Hard Hats, Rednecks, and Macho Men: Class in 1970s American Cinema* (New York: Oxford UP, 2009), was named as a finalist for the 2010 Richard Wall Memorial Award by the Theatre Library Association. His current research concerns 1930s U.S. cinema and class spectatorship.
Professor
Ara Osterweil is a film scholar, writer, visual artist and curator who recently moved to Montreal from New York. Her research focuses on the representation of sexuality in American and world cinema, avant-garde cinema, the sixties and women filmmakers.

She is currently working on two book projects: Flesh Cinema: The Corporeal Avant-Garde, which looks at the representation of the body in experimental American film of the 1960s and 70s; and The Pedophilic Imagination: Children, Sex, Movies which examine the central role that the erotic child has played in the development of Hollywood cinema.

In addition to courses on American cinema, she has taught major figure courses on directors such as Jean-Luc Godard, Pedro Almodovar, Michelangelo Antonioni, and Ingmar Bergman; Postwar Italian Cinema; Women Filmmakers; Contemporary World Cinema; Avant-Garde Film; and the Erotic Child. Before becoming a professor, she also worked as a film journalist and film curator.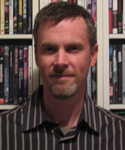 Ned Schantz is an Associate Professor in the Department of English, where he has been known to teach courses such as Introduction to Film Studies, Films of the Forties, A Year in Film (1950), Hitchcock, and Feminism and Film. He is the author of Gossip, Letters, Phones: The Scandal of Female Networks in Film and Literature (Oxford 2008). His most recent work, "Hospitality and the Unsettled Viewer: Hitchcock's Shadow Scenes," appears in Camera Obscura 73 (2010).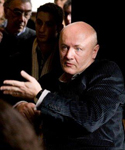 Will Straw is Professor in the Department of Art History and Communications Studies and currently Chair of the Department. His interests include film history, urban culture and the popular press. Dr. Straw is on the editorial advisory board of the journal Screen and is the author of over 100 articles on culture and society.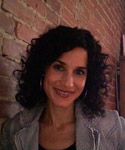 Professor Alanna Thain: I teach film and cultural studies in the department of English. My work focuses on the philosophy of movement and bodies in cinema, as well as theories of affect and the image. My publications include work on David Lynch, South African animator and artist William Kentridge, Québecois filmmaker Denis Villeneuve, cinematic elevators, contemporary screendance and intermedial dance performance, post-cinematic practices and biotechnological bodies in science fiction TV.

My current book projects include "Suspended Reanimations", a study of bodies, double and affect in cinema through the philosophy of Gilles Deleuze, and "An Experimental Night", on dance and screen and media in live dance performance. I also work on questions of the creative intersections of art and philosophy, as an editor of Inflexions: A Journal for Research-Creation. At McGill, I am a member of the Project on European Cinemas and the Moving image Research Laboratory.

My teaching interests include the encounter between theory and practice in small, experimental production classes, as well as courses on David Lynch, the French New Wave (then and now), Canadian Cinema, Affect and the Image, Cinematic Bodies, documentary film, Film Noir and Neo-Noir, animation, film and feminism and cinematic politics.
Ipek Türeli is Assistant Professor at the School of Architecture. Her work lies at the intersection of visual culture, comparative urbanism, and architectural history. She has published on visualizations of the city in mass media, in photography, cinema, architectural exhibitions, theme parks and museums. She uses cinema and documentary films as an integral part of teaching: Students engage cinema films as visual representations and cultural artifacts constitutive of the urban experience; they also get the opportunity to produce short digital films that use ethnographic methods and explore spatial stories from a user perspective—in Arch 684 Contemporary Theory I: "New Architectures of Spatial Justice" in the fall, and in Arch 566 Cultural Landscapes: "Miniature Worlds" in the winter semesters.