2017
Graham Fox
Joshua Friesen
Ali Karimi
Skye Miner
Jonathan Rouleau
Victoria Simon
Julianne Yip
Graham R. L. Fox is a PhD Candidate in the Department of Anthropology. His research examines the politics of community-based conservation on the margins of white-owned wildlife sanctuaries in Kenya, including the proliferation of entities known as 'wildlife corridors'. Graham's research questions whether wildlife corridors undermine the land rights of indigenous people while depoliticizing the relationship between race, power and scientific authority. His research also traces how neoliberal conservation is depoliticized through efforts to engage young people in sports, and how relationships between pastoralists and white landowners in Kenya are articulated in the fight against invasive plant species. Graham holds a BA in International Development Studies from Dalhousie University in Halifax, and an MA in Anthropology from Carleton University in Ottawa. Prior to his doctoral studies, Graham was a research fellow at the British Institute in Eastern Africa (BIEA), where he supported academics in research spanning the African continent. Graham is also an avid reviewer of books, contributing to The Canadian Journal of African Studies as well as the journal Transforming Anthropology. His studies at McGill have been supported by a SSHRC Doctoral Fellowship, as well the Institutional Canopy of Conservation (I-CAN), a seven-year research initiative funded by SSHRC and Canada's International Development Research Centre. Graham's fieldwork in Kenya was funded by the Wenner-Gren Foundation, as well as grants from the BIEA, l'Institut Français de Recherche en Afrique, and the National Geographic Society.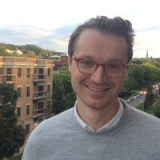 Joshua Friesen is a doctoral candidate in the Department of Anthropology at McGill University. He completed his honours undergraduate degree in Anthropology at the University of Calgary and received a master's degree in Anthropology from McGill University.  Joshua specializes in the domains of urban anthropology, space syntax research, urban development, and political anthropology. His research investigates how the built environment concretizes the priorities of different political communities and, relatedly, how those concretized priorities mediate the lives of urbanites. In his doctoral work, Joshua studied how socioeconomic inequality is differently managed in two Québécois cities of approximately equal size. He found that the organization of public spaces, the running of public amenities, the funding and arrangement of public parks, and the provisioning of industrial, residential and commercial infrastructures all mediates the experience and reality of socioeconomic inequality in cities.  The aim of this research is to better understand how urban design affects metropolitan communities. Without knowing more about how, for instance, urban form and the built environment mediate the experience of socioeconomic inequality it is difficult to have open and democratic debates about how cities should be configured, how public buildings can be inclusively designed, and how cities diminish or exacerbate socioeconomic polarization. Joshua's research has been supported by the McGill Institute for the Study of Canada (MISC) from 2016-2017, and by a SSHRC Joseph-Armand Bombardier CGS Doctoral Scholarship from 2013-2016. Joshua has also worked as a consultant for the United Way Calgary on developing their Community Hubs Initiative and has collaborated with the SSHRC funded Neighbourhood Change Research Partnership (NCRP) on their analysis of income polarization and its spatial effects in Calgary, Alberta.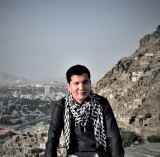 Ali Karimi is a PhD candidate in Communication Studies at the Department of Art History and Communication Studies at McGill University. He holds a Masters' degree in Communication from the University of Ottawa, Canada, and a Bachelors' degree in Film Studies from Kabul University, Afghanistan. Ali is interested in critical media studies, history of technology and cultures of communication in the Middle East. His doctoral dissertation, supported by a Vanier Scholarship, investigates the question of urban modernity in Kabul city by exploring the techniques and technologies of governance in the Afghan capital. He specifically examines four technologies that are primarily used for the task of calculation and control: the street sign, the identification card, the price tag, and the clock tower. These are critical tools of administration and control with hidden layers of meaning. Drawing on archival materials and ethnographic work, his project contributes to Science, Technology and Society literature by offering a new perspective on the history of state building in Afghanistan through the study of technologies of calculation. Ali's article on politics of place naming in Kabul city is published in Annals of the American Association of Geographers. He has also written for popular press including Foreign Policy, openDemocracy and the Persian services of BBC and Deutsche Welle.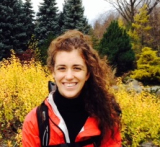 Skye Miner is a PhD candidate in Sociology with a Women and Gender Studies' emphasis. Her current research interests are in the intersections between science, technology, ethics and gender. Her dissertation examines the Canadian fertility market for donor eggs. Through in-depth semi-structured interviews with Canadian and international fertility care providers and fertility patients across Canada, she examines how national and international policies, current scientific developments and medical travel affect patient experiences and medical practitioners practice of fertility care. These interviews build off previous research surrounding biotechnologies, bioethics and infertility treatment by examining the relationships between scientific knowledge, patient knowledge, uncertain medical outcomes and medical markets. Her findings provide insight into how legal and ethical debates surrounding assisted reproductive technologies may not be consistent with current practices of medicine. She also works as a research assistant at the Jewish General Hospital where she is working with a team of psychologists, physicians and other health care practitioners on a CIHR funded grant to develop a mobile health application for couples who are undergoing fertility treatment. Overall, her work focuses on the social and ethical aspects surrounding women's health and people's use of new medical technologies. She holds a MA in Sociology from Brandeis University and completed her bachelor's in Sociology and Gender Studies at Gonzaga University. Her work has been supported by the McGill Institute for the Study of Canada, McGill's Institute for Health and Social Policy, and McGill and University of Montreal's European Union Center for Excellence.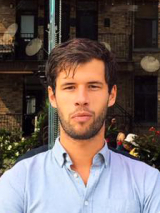 Jonathan Rouleau is a PhD candidate in Communication Studies in the Department of Art History & Communication Studies at McGill University. He received his Master of Science degree in Anthroplogy from University of Montreal. Jonathan is completing a dissertation entitled, "The Cultural Roles of Universities in Montreal: Reframing the University-City Approach." His work examines the ways in which the four universities in Montreal and their student population structure, shape and represent the cultural scenes in the city. He suggests that municipal cultural and educational policies could benefit from a more robust understanding of the cultural significance of universities in cities – the university's "third role" – and likewise, that a city's cultural effervescence can be linked to its seldom-acknowledged status as a "college town." His dissertation project emphasizes how culture, technological innovation and knowledge circulate from universities to the cities where they are located. The thesis also puts forward how innovation in the cultural field, fundamental and applied research produced in universities, and the political and economic context of Quebec and Canada shape each other. For example, in his work at Salon 1861 and Quartier de l'Innovation (QI) in the Southwest District in Montreal, Jonathan translates the technical concerns of QI in relation to innovation into the language of community engagement, fostering of social bonds, and the creation of various cultural programs. He thus contributes to the circulation of technological, and social and cultural innovation in the city through multi-stakeholder partnerships. By attending to a previously overlooked material context – the university – that enables and sometimes disables the circulation of culture in the city, his thesis ultimately offers a critique of the limits of cultural studies in the study of cultural forms and a critique of existing theoretical conceptions of culture itself. His dissertation research has received support from Fonds de Recherche du Québec – Société et Culture (FRQSC), the McGill Institute for the Study of Canada (MISC), the Institute for the Public Life of Arts and Ideas at McGill (IPLAI) and Media@McGill. Jonathan's most recent publication is entitled, "Every (Nocturnal) Tourist Leaves a Trace: Urban Tourism, Nighttime Landscape, and Public Places Ciutat Vella, Barcelona." It was published in Imaginations.
Victoria Simon is a PhD Candidate in the department of Communication Studies at McGill University, where she researches the intersections between software studies, sound studies, and the social construction of technology. Her research investigates how software interfaces embody and transmit the sensibilities of their designers within the overarching context of economic interests. This dissertation uncovers these embedded interests and sensibilities through a comparative historical study of the production and design of music composition touchscreens. It contests the consistent valorization of the touchscreen as universally accessible, and shows how despite their claim to an all-embracing diversity in the demographic of users, the interfaces configure specific user identities and prefer certain patterns of use. Her analysis provides empirical evidence on how broader social and political processes circulate and infiltrate the design practices of these technologies in order to identify ways music technology can be made more inclusive. Specifically, the dissertation questions the paradigms of efficient design found in music apps and its consequences for designing out the possibility for failure and reflection in user interfaces. In so doing, it addresses how the interfaces uphold traditional normative conceptions of human perfection. It analyzes how mobile music software (music apps) counter-intuitively privilege visual over tactile interaction, with broad implications for aesthetic technique, usability, and accessibility as well as the outcome and experience of music production. By advancing these arguments and deepening our understanding of the past and present conditions of music touchscreens that emerge from different political and economic moments, this research contributes to central debates in software studies, new media theory, and science and technology studies (STS), over the politics of design practices and democratization in emerging digital cultures. The project aims to guide communication technology in ways that can expand cultural participation. Victoria is a member of the Centre for Interdisciplinary Research Music Media and Technology (CIRMMT) and the Society of Cinema and Media Studies (SCMS). Prior to pursuing her doctoral studies at McGill, she lectured at City University of New York in the Philosophy department. She holds an M.A. in Media, Culture and Communication from New York University and a B.A. in Philosophy from Oberlin College.
Julianne Yip is currently a PhD Candidate at McGill University in Anthropology. For her dissertation research, she is conducting an anthropology of ice. By this, she means an exploration of the epistemic spaces that emerge from scientific knowledge about ice (sea ice, glaciers/ice sheets, extraterrestrial ice). What would it mean to adopt knowledge about ice as a conceptual frame of reference for thinking the world and, within it, human beings? What world emerges through 'ice' as a conceptual lens? Julianne is interested in ice as a lens through which to examine taken-for-granted anthropological assumptions (e.g., nature/culture divides). For her fieldwork, Julianne went to Seattle, Washington over the course of two years to follow ice scientists. She followed several research groups studying ice-ocean-atmosphere interactions, and the relations between sea ice and climate. In particular, she followed a group characterizing 'rotten ice' in the Arctic, or severely melted ice that appears at the end of summer. Her work with them led Julianne into the Alaskan Arctic where she followed the team's collection of ice samples, as well as into the laboratory where they conducted experiments. Her dissertation research has received support from the Social Sciences and Humanities Research Council of Canada, the Northern Studies Training Program, and the Arctic Institute of North America.
2016
Nicholas Barber
Shana Cooperstein
Li Cornfield
Alina Geampana
Jennifer Glassco
Daniel Steele
Nicholas Barber in a PhD Candidate in the Department of Anthropology at McGill University. He conducts collaborative research with a participatory video project in Baka indigenous communities in southeast Cameroon. His doctoral dissertation, entitled Baka Representation: Rights, Videomaking, and Indigenous Identity in Southeast Cameroon, explores the ways in which enterprising Baka community-members are using technology to achieve specific socio-political objectives; these include establishing claims to land and other resources, increasing political visibility domestically and abroad, and influencing social and economic development projects. Employing a multi-sited methodology that travels between local and "global" sites of media production and circulation, the project examines both the impact of mediamaking on local Baka identities and lifeworlds, and seeks to provide an account of the global indigenous "mediascape" through the lens of Baka mediamaking. Nicholas holds a B.A.(Honours) in Political and Development Studies from Queen's University, and a Master's in International Affairs from The New School. His Master's thesis, completed under the supervision of Profs. Stephen Collier and Vyjayanthi Rao, and entitled Metaphysical Agnosticism: Radical Engagements with Indigenous Healing, received the award for best thesis in the 2009 New School International Affairs graduating class. In addition to 2016-17 Wolfe Fellowship, Nicholas has received an Archie Malloch Graduate Fellowship in Public Learning from the McGill Institute on the Public Life of Arts and Idea (2015-16), an Arts Graduate Research Fellowship from Media@McGill (2013-14), a Doctoral Research Award from the International Development Research Centre (2013) and an SSHRC Bombardier Canada Graduate Scholarship (2011-14). Since 2011, Nicholas has taught seven undergraduate courses at McGill in the Anthropology, African Studies, and International Development programs. He has written articles for Africa is a Country, the Huffington Post, and Radio Canada, and has worked as a participatory video facilitator in Kenya.
After receiving a Master of Arts in art history at Temple University, Shana Cooperstein began pursuing a doctorate in art history at McGill University under the supervision of Dr. Mary Hunter. Her academic interests include theories of representation, standardization, and the intersection of art and science. Bridging these areas of inquiry, her dissertation situates nineteenth-century French drawing pedagogy at the nexus of art, industrial design, and the visualization of knowledge. In particular, her doctoral research examines nineteenth-century French art pedagogy in relationship to various concepts of habit and habit formation. While scholars typically interpret the institution of drawing lessons and images representative of such instruction as a glorification of Republican ideology, France, and Academicism, her project discusses the conceptual stakes of particular drawing strategies on theories of knowing, the sciences of the mind, and understandings of the body. Distinct from previous studies, which largely take the form of institutional critique and focus on the national interests of art education, such as Patricia Mainardi's The End of the Salon: Art and the State in the Early Third Republic, Cooperstein articulates the psychophysiological and neuroscientific assumptions underlying artistic curricula. How did the teacher impart drawing skills to his students? How did one teach skills that become a matter of innate habit? What did it mean to pass on skills pertaining to second nature which one has no concrete or material knowledge of? Could artistic and industrial "innovation" be taught? To answer such questions, she looks to the systems conceived by leading thinkers, specifically philosopher Félix Ravaisson, architect Eugène Viollet-le-Duc, academician Eugène Guillaume, and artist-pedagogue Horace Lecoq de Boisbaudran. These figures were all in dialogue and often at odds with each other. They set the stage for hotly contested debates about the nature of art pedagogy in private academies, technical schools, and public education in Second Empire and Third Republic France. This thesis will be the first to explore how and why these men placed such an importance on cultivating habits of seeing, thinking, remembering, moving, and creating.
Li Cornfeld is a PhD candidate in the Department of Art History and Communication Studies at McGill University, where she researches intersections of media studies and performance studies. Her dissertation investigates live presentations of new technologies in industrial settings: product launches, keynote addresses, trade shows, and expos. Through this research, she analyzes how theatricality shapes social meanings of emerging media and technology under late capitalism. Titled "Stages of Technology: Theatricality and Mediation in the Circuits of Production," the project investigates how, by presenting new products according to codes of theatrical performance, the tech industry cues cultural connotations that accrue to new technologies ahead of their circulation in commercial markets. Despite its industrial prominence, the tech industry practice of introducing new products through live events has received minimal scholarly attention. This dissertation apprehends these events as crucial nodes in the formation of new technologies. Moreover, as a critical feminist intervention in scholarly and industrial discourses, it attends to the valorization of promotional presentations associated with leaders of industry, styled after the public persona of Steve Jobs, in contrast with the precarious status of female promotional models hired to introduce new products at trade shows. It thus analyzes the gendered logics through which industry devalues feminine modes of performance, even as it relies on feminine labor to cue the cultural formations of technology. By investigating technology from critical feminist perspectives, this dissertation examines industrial initiatives that shape the cultural meanings of technology as well as the gendered modalities of cultural production. Li is a Graduate Writer in Residence at the Institute for Gender, Sexuality, and Feminist Studies. Prior to pursuing her doctoral studies at McGill, she served on the faculty of Stony Brook University in the Theatre Arts and Art History programs. She has also taught at the Sadie Nash Leadership Project at the New School and at the Rugao Teacher's College in Nanjing, China. She holds an M.A. in Performance Studies from New York University and a B.A. in Drama from Vassar College.
Alina Geampana is a PhD candidate in the department of Sociology at McGill University. Her dissertation focuses on the regulation and risk/benefit assessment of hormonal contraceptives. She is particularly interested in different models of expertise and research trajectories that affect contraceptive development. In her thesis, Alina will explore debates about the safety of the pill that have come to the fore in recent years in Canada in light of the public outcry over deaths allegedly caused by popular contraceptives Yaz and Yasmin. In the new context of marketing by pharmaceutical companies and a climate of increasingly complex risk/benefit analysis, there are multiple competing cultural discourses about new contraceptive pills. Alina's research explores contraceptive risk as a socially contested process in order to reveal: 1) how the level of acceptable risk is determined and negotiated 2) what cultural and scientific factors play a role in risk evaluations of controversial pills and 3) how evaluations incorporate the perceived and promoted quality of life benefits of these technologies. This research is meant to advance scientific and technological debates about risk, contraception, and medicine.  Her more general research and teaching interests include sex and gender, women's health, sexuality, medical sociology, science and technology studies, and the sociology of risk. She holds a bachelor of arts degree in Sociology from York University, Toronto and her work has also been supported by the  Social Sciences and Humanities Research Council of Canada and the Institute for Health and Social Policy at McGill University.
Jennifer Glassco is a Ph.D. candidate in Anthropology at McGill University. She specializes in the anthropology of youth, political ecology and critical development studies. Her research focuses on youth livelihoods strategies in the southern Kenyan rangelands, specifically exploring the ways in which new media is enhancing youth income generation, political mobilization, and control over natural resources. Her doctoral dissertation, entitled "Diversification, Strategy, Aspiration: Youth Livelihoods in Kajiado County, Kenya" places processes of using new media in the broader context of youth political engagement and economic independence. By comparing two rural sites, the dissertation shows that social media platforms such as Facebook have been used as sites for whistle-blowing corrupt actions, organizing protests action, and to force real policy changes. Social media use is one demonstration of the ways in which changing youth activities, aspirations, and political activism are reflective of, and driving forward, broad social changes in Maa-speaking pastoralist communities.In Canada, Jennifer has published with Oxfam Quebec on the implications of extreme economic inequality for the world's youth (Glassco, 2016), and works with them to lobby for the creation of a Canadian national youth policy. Jennifer's doctoral work has also been supported by a FRQSC Doctoral Fellowship and an IDRC Doctoral Research Award. In 2014 she was a Graduate Research Fellow at the International Livestock Research Institute in Nairobi, Kenya, where she worked on analyzing youth innovations in animal husbandry. She holds a MA in Cultural Anthropology and Development Sociology from the University of Leiden (2011) and a BA (First Class Honours) in International Development from McGill University (2007). While pursuing her doctorate at McGill she has taught courses in Anthropology and African Studies, including teaching on the Canadian Field Studies in Africa (CFSIA) program in 2015. She has also worked as a research coordinator/assistant for the Institutional Canopy of Conservation (ICAN) research project, which explores the dynamics of community-based conservation in eight sites straddling the Kenya-Tanzania border.
Daniel Steele is a PhD candidate at the School of Information Studies under the supervision of Dr. Catherine Guastavino. Mr. Steele's experience draws together hearing, psychology, and urban design and planning, which has contributed to an extensive array of projects in a field known as soundscape. He was trained in psychoacoustics and audio technology at Stanford's Center for Computer Research in Music and Acoustics (CCRMA) and the Massachusetts Institute of Technology (MIT), where he studied both mathematics and music. He also holds a Masters of Architecture in Urban Design from McGill University and is a member of the Centre for Interdisciplinary Research Music Media and Technology (CIRMMT). His research has taken him on extended soundscape research exchanges in the Netherlands, where he engaged with the active European soundscape community. Before returning to academia, he worked as a research programmer at the Starkey Hearing Research Center in Berkeley, California, specializing in hearing loss and music. At Starkey, he became interested in environmental auditory perception in addition to the technological aspects, leading him to soundscapes. His primary research interest is in helping the shapers of our cities - urban planners, designers, architects, etc. - make better decisions about urban soundscapes, which can result in higher quality urban environments and overall more livable cities. His doctoral thesis focuses on understanding the conceptualizations of urban sound by urban planners and designers through semi-structured interviews that also focus on the contexts of their work and where they get their information. His research findings will contribute towards creating and directing resources that are meaningful to planners and designers on sound(scape) and that are also sensitive to contexts and experience. In addition to his thesis work, he serves as the research lead on the Musikiosk project and has co-created numerous soundwalks of Montreal. Outside of the laboratory, he is an avid music performer, swimmer, runner, cook, and learner of languages.
2015
Elise Amend
Darcie DeAngelo
Omri Bassewitch Frenkel
Katherine Strand
Karina Vold
V. Corey Wright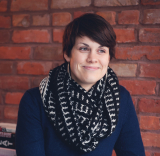 Elyse Amend is a Ph.D. candidate in Communication Studies at McGill University, and is supervised by Associate Professor Darin Barney. She holds a Master of Arts in Journalism Studies (2011) and a Bachelor of Arts in Journalism (with Distinction, 2006), both from Concordia University. Prior to pursuing graduate studies, she spent a number of years working in journalism as a reporter for community newspapers in the Montreal area and as assistant editor for a Canadian pulp and paper trade journal.
Her doctoral research project focuses on how knowledge, expertise and power operate through nutrition guidance in Canada. It investigates this by (1) interrogating the institutional history of the state-mandated Canada's Food Guide, with specific focus on the expert sources, scientific evidence base, stakeholders, processes, and decisions involved in the modern-day versions of the guide; and by (2) exploring how the food guide operates pedagogically in elementary and high school classrooms by tracing who and what the intermediaries and translators of the guide are, and the effects these have on the nutritional subjects the guide hails. Elyse's research questions scientific, quantitative, and expert-driven discourses about food and eating, and explores how these have become dominant in debates about nutrition. Her dissertation project seeks to contribute critical and empirical research on nutrition education and science communication in Canada that furthers our understandings of how ideas grounded in scientific approaches to what and how we should eat have largely become accepted as "common sense," while often marginalizing and excluding complex economic, political, ethical, and sociocultural issues tied to food. Thus, a main goal of this project is to contribute ideas about how nutrition education, communication, and policy can be rethought outside of the scientific and its quantifiable norms, and to address the complexities of nutrition and our relationships to food and eating by interrogating subjugated nutrition knowledge and possible sites of resistance to dominant discourses of food and health.
In addition to the 2015-2016 Wolfe Graduate Fellowship, Elyse's work has been supported by the Social Sciences and Humanities Research Council of Canada through a J-A Bombardier CGS doctoral scholarship (2012-2015).
 
Darcie DeAngelo is a PhD Candidate in the Department of Anthropology at McGill University. She specializes in the anthropology of medicine and sensory ethnography. Her doctoral thesis examines a Cambodian mine action pilot-project that uses Giant African Rats to detect landmines - of which millions remain buried in the post-conflict landscape. Her research focuses on the emergence of human-animal relations in the context of this international intervention, with the NGO non-demining staff labeling the rats as "technology," but the Cambodian deminers referring to them as "little sisters" and stating that they love them. These different understandings about the rats provokes the project's questions: What does it mean to love a rat that is both tech and spiritual being? What are the implications of a Cambodian-Buddhist conception of love that both alters the lover and keeps her and her beloved safe in a minefield? Darcie has conducted participant observation, interviews, and filming with the mine detection rats, their handlers, and the NGO supervisors, as well as during other human-nonhuman interactions in Cambodia. Her analysis incorporates Science and Technology Studies, Cambodian Buddhist understandings about love and spirits, as well as histories of violence in Cambodia.
Darcie also collaborates with an interdisciplinary research team at The Center for Multicultural Mental Health Research at Harvard Medical School. Before attending McGill, she was awarded her MPhil in 2011 from the University of Tromsø, Norway in Visual Cultural Studies. For her Master's work, she completed a thesis and a film on landmine victims, media, and the prosthesis industry in Battambang, Cambodia. She graduated from Harvard University with a BA (Honors) from the Department of Anthropology (2005). She uses documentary film in both her research and analysis and some of her work can be seen here: https://vimeo.com/latitudereadjustment. In addition to the Wolfe Fellowship, her graduate studies have been funded through McGill University's Department of Anthropology (2012-2014), the Network for Thai Studies Award (2014) from Chulalongkorn University in Bangkok, Thailand, Center for Khmer Studies Fellowships (2013, 2015) and the Doctoral Merit Scholarship for Foreign Students from the Program des Bourses d'Excellence pour Étudiants Étrangers (PBEEE-2015).
Omri Bassewitch Frenkel is a PhD candidate in the Department of History and Classical Studies and the Indian Ocean World Centre at McGill University.
In his PhD dissertation, Omri is focusing on attempts at crop transplantation in sixteenth and early seventeenth centuries Spanish Empire, for which the Philippines featured as a main frontier. By studying the projects for transplantation of precious spices from Southeast Asia to New Spain and the Caribbean, as well as cultivation of New World crops such as tobacco and cocoa in the Philippines, Omri explores subjects related to the emergence of what was coined as "early Spanish colonial science". His research converses with recent scholarship contending that the emergence of scientific empirical practices, and therefore also the "Scientific Revolution", are in fact an early sixteenth century Iberian phenomenon rather than a much later Northern European development.
Omri's research in Seville, Manila, and Mexico City archives situate Spanish attempts to develop a viable spice emporium in their dominions in the New World to an earlier period than is currently agreed upon. He also collected evidence for the existence of an extensive scientific community in New Spain, which collaborated with officials in the Spanish Manila and answered to queries from establishments in the Imperial centre in Spain. By following these lines, Omri aims to understand what were the practices applied by the Spaniards when attempting to transplant plants from one continent to another: How empirical were their methods? Which establishment was responsible for these projects and how were designated transplantation locations chosen? What was the motivation of the individuals involved, and how were these attempts perceived within Spanish colonial society?
By answering these questions, Omri hopes to acquire a better understanding of the origins of scientific intellectual foundations, the nature and methods of scientific innovation, and the place early science had within sixteenth century Spanish society.
Omri holds a B.A. in East-Asian Studies (summa cum laude) and History (2004) and an M.A. in History (summa cum laude, 2010), both from the Tel Aviv University. In addition to the 2015-2016 Wolfe Graduate Fellowship, Omri's work has been supported by the Peter Cundill Fellowship in History (2011-2014) and the Abner Kingman Fellowship in Arts (2014-2015), both at McGill University. Omri is also a trained chef and a former proprietor of a bistro in his hometown, Tel Aviv.
Katherine Strand is a PhD candidate in the Department of Anthropology at McGill University.  Her research focuses on the history of agricultural science and technology in Canada with a particular emphasis on the role of federal research stations since the early 20th century.  Katherine's PhD research is based in Swift Current, Saskatchewan.  Using ethnographic methods, she delves into how science and the embodied practice of farming evolved alongside one another in this unique environmental location. This history involved huge leaps in technological advancement such as the introduction of synthetic fertilizers and herbicides and reduced tillage seeders.  The current state of technology has moved into an area of data collection and analysis to assist farmers in their practical on-farm activities and decision-making processes.  Private industry markets GPS technology and data analysis packages that claim to automate farmers' intuition, thus streamlining and rationalizing the entire farming business.  Katherine's research uses the long-term history of science at the Semiarid Prairie Agriculture Research Centre and farming in the Swift Current region to compare these two forms of knowledge.  She uses this comparison to explore the possibility of automating farmers' practical knowledge of land and crops with technology.  It is clear to both scientists and farmers that they work on related yet unique planes of existence, but that they must also communicate their work with one another.  Ethnographic work at this intersection exposes why these planes of existence diverge and why, contrary to private industry claims, that the human element of farming can never be fully rationalized and automated.  This work has huge implications for the future of agriculture, particularly as more farms consolidate each year and existing farmers rely heavily on automated machinery and farming consultants to manage their large acreages.  The loss of practical knowledge on the land goes hand in hand with farm families' inability to transfer knowledge between generations.  It is this process that defies the logic of science  
Katherine Strand received both her BA and MA in Anthropology from the University of Wyoming.  She has done research in Wyoming and Nebraska with organic and chemical winter wheat farmers.  This research explored how both organic and chemical farmers legitimized their choice in farm management using discourses of stewardship and sustainability.  Tillage as a farm practice divided these farmers in ways that tied back to the 1930s Dust Bowl.  She has published with colleagues on this research in the Journal of Material Culture and the Journal of Marketing.  Katherine has also done research with market garden farmers and community supported agriculture within Wyoming, Nebraska, Idaho, and Colorado.

 
Karina Vold is a PhD candidate in the Department of Philosophy at McGill University working in philosophy of mind and cognitive science. Her research explores the questions: What effect does technology have on our cognition? Can technology extend our cognition? Is technology already doing this?  To answer these questions she is investigating the metaphysical commitments of the Extended Mind thesis, the view that our mental and cognitive states can be instantiated by physical states beyond our brain and body. This new philosophical thesis is partly a response to scientific discoveries in robotics and AI research, but it runs up against the standard view in the brain sciences, including cognitive science and neuroscience, which says that the mind is located entirely in the brain. Thus, Vold's dissertation project represents a philosophical effort to understand how the cutting edge of science may alter our philosophical suppositions. She has published on this research in the Journal of Consciousness Studies (2015). Vold holds an Honours BA with High Distinction in Philosophy and Political Science from the University of Toronto. She spent one year abroad at the University of Oslo. The Social Sciences and Humanities Research Council of Canada have helped support her doctoral research.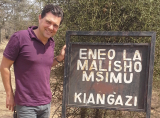 V. Corey Wright is a PhD candidate in the Department of Anthropology at McGill University. His research focuses on the politics, disjuncture, and resistance that are arising in the Maasai rangelands of Northern Tanzania. With the ascendency of neoliberal environmentalisms, persisting discourses concerning 'wild Africa', and a burgeoning international tourism industry, Maasai rangelands are becoming entangled in global capital, cultural politics, and land conflict. In his research, Corey explores the complex terrains that are unfolding at the interface of conservation, science discourse, new resource management technologies, the burgeoning global tourism industry, and most importantly, indigenous social movements. Corey is especially interested in Tanzania's latest efforts to devolve power via community-governed institutions, Wildlife Management Areas (WMAs). He has a long history in Africa generally (e.g. professional experience in Kenya, Uganda, and Zambia) and Tanzania specifically. After completing his Masters of Social Work (community development and social policy) in Tanzania in 2004, he continued living and working with indigenous communities in Tanzania until 2010. After witnessing the dramatic changes and land dispossession arising from conservation and tourism during this period, Corey joined McGill in 2010 to investigate these trends in more depth. He's a committed activist, seeking ways to collaborate effectively with communities as they resist dispossession and challenge the global forces that entangle them. Corey is a co-Coordinator of the Center for Science, Technology & Development (STANDD) at McGill, and part of the SSHRC-IDRC International Partnerships for Sustainable Societies (IPaSS) study, the Institutional Canopy of Conservation (I-CAN). His research is funded by SSHRC's Joseph-Armand Bombardier Canada Graduate Scholarship and IDRC's Doctoral Research Award.
*The accompanying photo includes an uprooted signpost in Longido, Tanzania. The signpost attempts to demarcate a newly imposed livestock-grazing zone, which was uprooted and thrown aside by an indigenous group resisting the modern planning technologies it represents and seeks to impose.
 
2014
Hadi Karsoho
Philippe Messier
 Dylan Mulvin
Hadi Karsoho is a PhD candidate in sociology and social studies of medicine at McGill University. His doctoral thesis is centered on Carter v. Canada, the ongoing landmark court case that is shaping up to be the most significant legal challenge to Canada's Criminal Code prohibitions on euthanasia and assisted suicide since Rodriguez v. British Columbia in 1993. By following the unfolding of the series of events and the diverse actors associated with the case, Hadi is able to investigate contemporary questions on death and dying that lie at the intersection of law, medicine, and ethics. One of the most important questions concerns the empirical claims that form the body of scientific evidence in the case. Hadi's thesis will look at how these claims are constitutive of actors' moral positions and how they have reshaped the debate over legalization more generally. Hadi considers himself an interdisciplinary scholar having received training in both quantitative and qualitative research methods and from multiple disciplines. Hadi holds a bachelor of arts degree in mass communications from the University of California, Berkeley. From 2011-2013, he was a doctoral fellow in Health Care, Technology, and Place, a CIHR strategic training initiative based at the University of Toronto.
Philippe Messier is a PhD candidate in the Department of Anthropology at McGill University and his research explores the technological relationships and mediation processes between workers of the parallel economies in the Information and Communication Technologies sector around the Special Economic Zones of Hyderabad (Andhra Pradesh/Telangana, India). In his ethnography, Philippe conducts interviews, participant observation and video filming with computer engineers, stonecutters and small-scale entrepreneurs to understand the significance of skillsets and technological competence in the context of the creation of the new State of Telangana and of changing economic policies. His previous work investigated the relationships between media, technology and social change for ethnic minorities in North Vietnam. He has published on this research in Identities: Global Studies in Culture and Power (Messier & Michaud 2012) and Anthropologie et Sociétés (Messier 2012). He holds a MA in Anthropology from Université Laval (2010) and a BSc in Anthropology from Université de Montréal (2007).  In 2013-2014 he was a Visiting Fellow at the Department of Communication at the University of Hyderabad. Philippe's doctoral research has been supported by the SSHRC-J-A Bombardier CGS doctoral scholarship (2011-2013).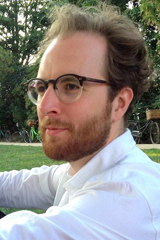 Dylan Mulvin is a PhD candidate in Communication Studies. He studies controversies of measurement in science, technology, and medicine and has published on the histories of video and television. In his dissertation project, "Reference Materials: the People, Places, and Things of Making Measurements," Mulvin studies four reference practices: The metric system's prototype kilogram, the "Lena" test image, simulated patients, and the cesium-based atomic second. This project poses the question of how we can possibly materialize processes of modeling and commensuration, what happens when we try, and what happens when those processes becoming fixtures in the infrastructures of contemporary life. Reference materials enable commensurability in large-scale, complex systems: the kilogram undergirds mass measurements in nearly every scientific operation on the planet, test images made a graphic internet feasible and aesthetically adequate, simulated patients condition doctors in affective performance, and the atomic second is the basis of world-wide communications systems, including the GPS and high-frequency trading. As the objects of Mulvin's dissertation show, the Enlightenment logic of the metric system's reference practices was extended in the twentieth century to encompass everything from aesthetics to affect. In these four practices, Mulvin follows how reference standards are chosen, maintained, and discarded—processes that at times take place through deliberate negotiation and philosophical idealism and at other times through haphazard flukes.
 
2013
Sacha Bailey
Sara Kowlaski
Rafico Ruiz
Katherine Sinclair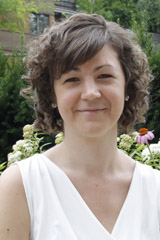 Sacha Bailey is a PhD Candidate in the School of Social Work. She has earned a BSc in Psychology (2003) and a Master of Social Work (2009), both from McGill University. Her doctoral project, which focuses on the experiences of hope among parents of children with neurodevelopment disorders (NDD), is funded by the Fonds de Recherche du Québec en Société et Culture (FQRSC). Sacha came to graduate studies with several years of experience working on the community and employment integration of adults with intellectual and developmental disabilities. Her clinical practice also included working with families of children with Autism Spectrum Disorders at multiple stages of the service continuum. It was these experiences that prompted her pursuit of a doctorate that would allow her to talk to parents of children with neurodisabilities about their experiences of hope in the context of caring for a child with a disability and to discover what the scholarship reveals about parenting children with disabilities. Her dissertation seeks to answer such questions as: What do parents mean when they mention seeking hope?; What does hope mean to them?; What role does hope play in their lives?; How do they find hope?; How does it change over time? Sacha's research and clinical interests include the quality of life of parents and children with developmental disabilities, the facilitators and barriers to their access to health and social services, and knowledge translation in rehabilitation contexts.
Sacha currently works at the Centre for Research on Children and Families as a Research Coordinator for a CIHR-funded Pan-Canadian program of research entitled Parenting Matters! The Biopsychosocial Context of Parenting Children with Neurodevelopmental Disorders in Canada. She is involved in two of four concurrent projects on the Parenting Matters! team: a systematic review of observational studies of parenting children with NDD and a multi-method, multi-site clinical study of parenting children with NDD. She is also a sessional instructor in the School of Social Work and has taught courses such as Research Methods and Mental Health and Illness.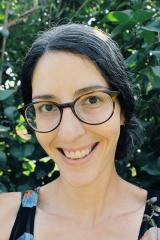 Sara Kowalski is a Ph.D. Candidate in Art History in the Art History & Communication Studies. She holds a Master of Arts in the History of Art, Design, and Visual Culture from the University of Alberta (2010) as well as a Bachelor of Humanities (Highest Honours) in Humanities and Art History from Carleton University (2007). Building on her Master's research, which examines representations of the cancerous body in medical discourse, media cultures, and contemporary art, Sara's doctoral research moves out from the specificity of cancer in representation to focus on the intersection of the medical sciences and artistic practices of the late twentieth and early twenty-first centuries, examining the role of contemporary art practice as an important site for intervention into medical representation and as a crucial means through which to re-imagine the body in post-modern, contemporary culture. As well as positioning these artistic practices within a wider historical trajectory, she also promotes artistic means for non-specialists to engage in medical science and biotechnology as an embodied practice, stimulating new discourses on the nature of subjectivity, embodiment, and vision in an era of advanced digital technology and genetic transformation. In addition to the Wolfe Graduate Fellowship, Sara has received a SSHRC Joseph-Armand Bombardier Canada Graduate Scholarship (2010-2013), and the Archie Malloch Fellowship in Public Learning from the Institute for the Public Life of Art and Ideas at McGill University (2010-2011), among others, to pursue her doctoral research.
Rafico Ruiz is a Ph.D. candidate in Communication Studies and the History & Theory of Architecture at McGill University. He holds a Bachelor of Arts (with Great Distinction) in English Cultural Studies and Geography from McGill University (2004), and a Master of Arts in French Cultural Studies from Columbia University (2005). He studies the relationships between mediation and social space, particularly in the Arctic and Subarctic; the cultural geographies of natural resource engagements; and the philosophical and political stakes of infrastructural and ecological systems. He is the co-editor and co-founder of Seachange, a journal of Art, Communication, and Technology (www.seachangejournal.ca). In 2012, he was a Visiting Fellow in the Department of Media and Communications at Goldsmiths, University of London. In 2012-2013, he was the Max Stern McCord Fellow at the McCord Museum and Archives in Montreal. In 2013-2014, he will be a Wolfe Fellow in Scientific and Technological Literacy at McGill University. His work has been supported by the Social Sciences and Humanities Research Council of Canada, the Institute for the Public Life of Arts and Ideas at McGill University, Media@McGill, the Canadian Centre for Architecture, the Smallwood Foundation of Memorial University of Newfoundland, and the Harvard Medical School's Countway Library of Medicine.
Katherine Sinclair's research examines the ways in which federally approved resource extraction technology collides and intersects with northern Inuit interests and priorities, comparing the different understandings of, and engagement with, mining. Specifically, she is interested in the complex and dynamic relationship between mining practices as embodied in mining technology and Inuit land use and identity. She asks how and why mining in Arctic Canada is positively engaged with, or resisted by, Inuit as they plan their land use and consider the identity implications of extractive technology-based models and futures. Katherine completed her MPhil in Social Anthropological Analysis at the University of Cambridge (UK) in 2008, and graduated from the University of Alberta in 2007 with a BA (Honours) in Religious Studies.
2012
Tonino Esposito
Andrew S. Hoffman
Ian Kalman
Oran Magal
Paulina Mickiewicz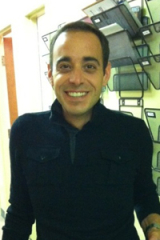 Tonino Esposito obtained a Master of Social Work degree in 2007 and a PhD in 2012 from McGill University. Tonino was the recipient of the Hazeldine Smith Bishop Fellowship and PIBE award in 2007, received the 2008 Principal's Graduate Award, a 2009 FQRSC Fellowship, and a 2012 Wolfe Graduate Fellowship. From 2007-2012 Tonino coordinated the Royal Bank Children Services Data Laboratory at McGill University's Centre for Research on Children and Families and was actively involved in spearheading research collaborations between the provincial child welfare service association and child welfare agencies in Quebec. His work was primarily focused on building child welfare agencies' capacity to analyze clinical, administrative, and population statistics in order to plan and evaluate their programs and services. These participatory research collaborations led to the creation of a clinical-administrative longitudinal child welfare dataset for the entire province of Quebec. Tonino's principal areas of research center largely on the impact of placement for maltreated children in out-of-home care. His three article doctoral dissertation entitled "From initial maltreatment investigation: Exploring the placement trajectories of children in the Quebec child protection system" longitudinally examined the factors associated with when and for whom out-of-home placement, placement changes, and family reunification are most likely to occur for all children investigated for maltreatment in Quebec in the last decade. The results of these analyses enabled the identification of a number of factors that, at initial maltreatment investigation, should be considered when developing child welfare service plans for children.
Andrew S. Hoffman is a PhD candidate in the Departments of Social Studies of Medicine and Sociology. His research examines the multiplex ways in which new genomic technologies in cancer care are coming to challenge the existing social spaces of biomedical research and regulatory work and how, in turn, these modified social spaces and evaluative practices are leading stakeholders to reevaluate what it means for such technologies to be 'valuable' in the post-genomic era. Focusing specifically on the U.S. context, his research is primarily qualitative in nature and draws on ethnographic interviews, (participant)-observation, and textual analyses in order to probe the manifold co-productions taking place at the crossroads of personalized medicine, health care evaluation, and regulation – namely, a constellation of practices that are collectively referred to as comparative effectiveness research. In so doing, the analysis travels 'upstream' in order to witnesses practices as they unfold – rather than from a position poised only to react to an established 'technical' reality – and thereby illuminates many of the complex social, political, ethical, and scientific issues that are currently unfolding within the rapidly changing contemporary health care milieu. Prior to coming to McGill, Andrew received a B.A. in political science (special honors) from Hunter College of The City University of New York and a Certificate in Humanities and Social Sciences from the Universiteit van Amsterdam.  He also worked for several years as a research data coordinator in the Clinical Trials Department at Memorial Sloan-Kettering Cancer Center in New York City.
Ian Kalman looks at the diverse experiences of the border in Akwesasne, a single Mohawk community straddling the administrative boundaries of Quebec, Ontario, and New York State.  In Akwesasne, a simple walk across the street can mean the difference between a local call, an out of province call, and an international call.  New media technologies such as cellular phones, the internet, and new surveillance technologies, both subvert and create 'the border', as customs officers, Akwesasne residents, and visitors experience it.  Ian asks how the role of borders has changed when technological connectivity can now be more socially binding than physical proximity. He graduated from the University of Chicago with a BA in Anthropology in 2005, and subsequently taught English in Turkey, the Ukraine, and as a Peace Corps volunteer in South Western China.
Oran Magal is a PhD student in the Department of Philosophy. His dissertation project is part of a philosophical effort to bridge the gaps between our common-sense and intuitive understanding of the world on the one hand, and our increasingly complex and counter-intuitive scientific picture of it on the other. Specifically, Oran is working in the philosophy of mathematics, seeking to understand the nature of the formal abstraction on which theoretical pure mathematics is based, and arguing for an ineliminable, ongoing role for an informal intuitive grasp of concepts alongside and in interaction with this formal abstraction at the basis of modern mathematics.  Previously, Oran completed a BA in East Asian Studies and an MA in Philosophy at Tel Aviv University, earning recognition there on the Rector's List.
Paulina Mickiewicz is a Ph.D. candidate in the Department of Art History and Communication Studies. She has a Master's degree in French Cultural Studies from Columbia University. Her dissertation considers how broader understandings of the library, which she treats as a communicative technology, have shifted dramatically during a period when emerging digital and network media are destabilizing traditional notions of libraries and their role as democratic, public institutions. Her research is centered on the Grande Bibliothèque du Québec, which opened in Montreal in the spring of 2005. Her research interests include new and emergent media technologies, library design and architecture, cultural institutions and urban life, and the digitization of cultural heritage and memory. She has recently published two articles, "Knowledge Experiments: Technology and the Library in Revue Intermédialités, and "Google Books vs. The Library: Shaping Choice, Creating Publics" in the journal Seachange. During her time at McGill, Paulina has been the recipient of, among others, an FQRSC doctoral fellowship, an H. Anthony Hampson Award from the McGill Institute for the Study of Canada, and a Faculty of Arts Graduate Teaching Award.