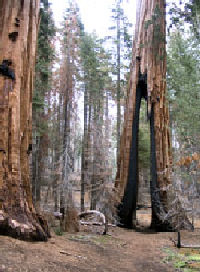 Mindful Medical Practice

An eight-week elective course for the 4th year medical students.
February 11 — March 6, 2014
Time: Tuesdays & Thursdays (February 11, 13, 18, 20, 25, 27; March 4, 6), 9:30 am – 12:00 pm
Retreat Day: Sunday, March 2, 10:00 am - 4:00 pm
Place: Royal Victoria Hospital, Employees' Lounge, H4.56, 687 Pine Avenue West
(on February 11, 18, 25, 27; March 4, 6, 2014)
Gerald Bronfman Centre, Seminar Room (in the basement), 546 Pine Avenue West
(on February 13 & 20, 2014)
For a map as well as directions to the Royal Victoria Hospital, please see: Getting to the Hospital.
Led by: Dr. Patricia Dobkin & Dr. Tom Hutchinson
Cost: $50.00
This elective is based on an 8-week program entitled, Mindfulness-Based Medical Practice that is provided through the McGill Programs in Whole Person Care to physicians and allied health care professionals. It is designed to assist students in enhancing their well-being as well as that of their patients. It is modeled after the University of Massachusetts Medical School Mindfulness-Based Stress Reduction program that has been offered to patients and health care providers for the past 25 years. The program encourages students to access their innate resources and abilities to respond more effectively to stressors. This involves training in mindfulness meditation and its integration into the challenges of clinical work.
Goals and Learning Objectives:
to aid medical students in identifying and dealing effectively with stressors
to improve patient care by enabling future physicians to practice medicine mindfully.
to provide tools for living more consciously in the present moment.
Students will need to purchase the class materials for $50.00. These include CDs produced for the class, a home practice manual and readings required for the course. Students can write a check payable to McGill Programs in Whole Person Care or bring cash on the first day of class when Dr. Dobkin will hand out the materials.
This course is experiential in nature, i.e., students learn through practice. Its aim is to teach students how to manage stress effectively in both their professional and personal lives. They will learn different meditation techniques as well as gentle yoga as a means of knowing that the mind and body are connected. Emphasis will be placed on how mindfulness can be brought to medical practice.
Students should come with an open mind, curiosity about meditation and how the mind-body connection pertains to well-being – their own and that of their patients.

For those who are skeptical (an attitude that is welcomed), they may wish to examine the following references:
Rosenweig, S. et al. (2003). Mindfulness-Based Stress Reduction lowers psychological distress in medical students. Teaching and Learning in Medicine, 15(2), 88-92.
Dobie, S. (2007). Reflections on a well-traveled path: Self-awareness, mindful practice, and relationship-centered care as a foundation for medical education. Academic Medicine, 82 (4), 422-427.
Novack et al. (1999). Toward creating physician-healers: Fostering medical students' self-awareness, personal growth, and well-being. Academic Medicine, 74, 5. 516-520.
For more information call 514-398-2298 or angelica [dot] todireanu [at] mcgill [dot] ca (email) .