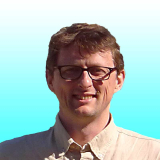 Professor
PhD, Université de Montréal
MUP, McGill
B.A, Cambridge University
Professional and research interests
Urban and regional economic development; geography of innovation; intra-metropolitan urban form; issues of measurement and numbers.
PhD dissertation
Employment growth in the Canadian Urban System 1971-1994: Factors and Policies
Publications since 2010
2013
Doloreux, D. R.Shearmur and R.Guillaume, 2013, Collaboration, (transferable and non-transferable) knowledge and innovation: a study of cool climate wine industry (Canada), Growth & Change, forthcoming
Shearmur, R. and D.Doloreux, 2013, Innovation and KIBS: The Contribution of KIBS to Innovation in Manufacturing Establishments, Economics of Innovation and New Technology, on-line at DOI:10.1080/10438599.2013.786581
Shearmur, R, L.Terral and M.Polèse, 2013, La géographie de la croissance d'emploi en France à l'aune de processus Nord-Américains: vers une théorisation du contexte, Cybergeo, article 631, http://cybergeo.revues.org/25703
2012
Shearmur, R., 2012, Producer Services, in Warf, B. (ed), Oxford Bibliographies in Geography New York: Oxford University Press, http://www.oxfordbibliographies.com/view/document/obo-9780199874002/obo-9780199874002-0070.xml
Chenard, P. and R.Shearmur, 2012, Immigration, Attraction or Retention? Some Determinants of Local Human Capital change in Canada, Canadian Journal of Urban Research, 21.1,  79-108
Doloreux, D. and R.Shearmur, 2012, How much does KIBS Contribute to R&D Activities of Manufacturing Firms?, Economia Politica, 29.3, 319-42
Shearmur, R., 2012, Montréal 1950-2010 : la métamorphose de l'économie spatiale,  Fougères, D. (ed), Histoire de Montréal et de sa Région, Québec : Presses de l'Université Laval, 1005-38
Shearmur, R., 2012, La Géographie des Comportements d'Innovation au Québec, Revue d'Économie Régionale et Urbaine, 2012.4, 623-48
Shearmur, R., 2012, Le passé au présent : structures et institutions de l'économie de l'agglomération de Montréal, in Gillio, N. et E.Rallet, Comprendre l'économie des territoires, Lyon : Certu, collection Références 126, 156-165
Shearmur R., 2012, Are cities the font of innovation? A critical review of the literature on cities and innovation, Cities, http://dx.doi.org/10.1016/j.cities.2012.06.008
Shearmur, R., 2012, The geography of intra-metropolitan KIBS innovation: distinguishing agglomeration economies from innovation dynamics, Urban Studies, 49.11, 2331-56 , doi: 10.1177/0042098011431281
Shearmur, R., 2012, Not being there: why local innovation is not (always) related to local factors, in Westeren, K. (ed), Foundations of the Knowledge Economy: Innovation, Learning and Clusters, Cheltenham: Edward Elgar, 117-139
Doloreux, D. and R.Shearmur, 2012, Collaboration, Information and the Geography of Innovation in Knowledge Intensive Business Services, Journal of Economic Geography, 12.1, 79-105
2011
Doloreux, D., R.Guillaume and R.Shearmur, 2011, Production et diffusion de l'innovation dans les régions satellites: l'exemple du Québec, Revue d'Économie Régionale et Urbaine, 2011/5, doi : 10.3917/reru.115.0849.
Motte-Baumvol, B., Belton-Chevalier, L. and R.Shearmur, 2011, Differences de genre et formes de dépendances des conjoints biactifs dans l'accompagnement des enfants, Géographie, Économie et Société, 13.2, 189-206
Bourne, L., T.Hutton, R.Shearmur and J.Simmons (eds), 2011, Canadian Urban Regions: Trajectories of Growth and Change, Oxford: Oxford University Press
Shearmur, R. and T.Hutton, 2011, Canada's Changing City Regions: The Expanding Metropolis,  in Bourne, L., T.Hutton, R.Shearmur and J.Simmons (eds), 2011, Canadian Urban Regions: Trajectories of Growth and Change, Oxford: Oxford University Press, 99-124
Shearmur, R. and N.Rantisi, 2011, Montreal: Rising Again from the Same Ashes,  in Bourne, L., T.Hutton, R.Shearmur and J.Simmons (eds), 2011, Canadian Urban Regions: Trajectories of Growth and Change, Oxford: Oxford University Press, 173-201
Shearmur, R. and N.Bonnet, 2011, Does Local Technological Innovation Lead to Local Development?, Regional Science Policy and Practice, 3.3, 250-70
Shearmur, R., 2011, Innovation, Regions and Proximity: From Neo-regionalism to Spatial Analysis, Regional Studies, 45.9, 1225-44
Shearmur, R., 2011, Innovation et développement territorial: L'innovation comme processus (presque) a-territorial, Bulletin des Sciences Géographiques de Liège, 55, 17-27
2010
Meloche, J-P. and R,Shearmur, 2010, Emploi dans le secteur public et croissance économique régionale au Canada : Quelques limites inhérentes aux régressions spatiales, Canadian Journal of Regional Science, 33(1), 101-114, http://www.cjrs-rcsr.org/V33/1/8-33-1-MELOCHE-SHEARMUR.pdf
Shearmur, R., 2010, A World Without Data? The Unintended Consequences of Fashion in Geography (editorial), Urban Geography, 31.8, 1009-1017
Doloreux, D. M.Freel and R.Shearmur, 2010 (eds), Knowledge Intensive Business Services : Geography and Innovation, Farnham (UK) : Ashgate
Shearmur, R., 2010, L'Aristocratie Mobile du Savoir et Son Tapis Rouge : Quelques Réflexions sur les thèses de Richard Florida, in Tremblay, R. et D-G. Tremblay (eds) La classe créative selon Richard Florida : un paradigme urbain plausible? Québec et Rennes : Presses de l'Université du Québec et Presses Universitaires de Rennes, 107-125
Shearmur, R., 2010, Scale, Distance and Embeddedness : Knowledge Intensive Business Service Location and Growth in Canada, in Doloreux, D. M.Freel et R.Shearmur, 2010 (eds), Knowledge Intensive Business Services : Geography and Innovation, Farnham (UK) : Ashgate, 43-74
Shearmur, R. and D.Doloreux, 2010, Knowledge Intensive Business Services, Territory and Innovation : Some Concluding Remarks, in Doloreux, D. M.Freel et R.Shearmur, 2010 (eds), Knowledge Intensive Business Services : Geography and Innovation, Farnham (UK) : Ashgate, 233-240
Lalanne, A. and R.Shearmur, 2010, La métropolisation à l'aune de la 'loi' taille/rang: Le cas Canadien, 1971-2001, The Canadian Geographer, 54.4, 476-91
Shearmur, R., 2010, Space, Place and Innovation: a Distance-based Approach, Canadian Geographer, 54.1, 46-67
Delisle, F.and R.Shearmur, 2010, Where Does all the Talent Flow? The Migration of 20-34 year old Graduates, Canada, 1996-2001, The Canadian Geographer, 54.3, 305-323
Doloreux, D. and R.Shearmur, 2010, Exploring and comparing innovation patterns across
different knowledge business services, Economics of Innovation and New Technology, 19.7, 605-625