We are pleased to report that the trial of Professor Jane Glenn was a grand success. On the basis of the evidence presented, the jury found that Jane contributed to the "peace and harmony of the universe" - in direct contrast with the charge that she had "incited random utterances of excessively convoluted verbiage".

Here are a few pictures of the event...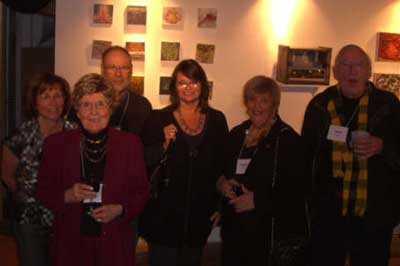 Several members of the jury including Dorice Walford (second from left). Dorice was celebrating her 50th graduation anniversary. She was the first woman to graduate with a degree in planning in Canada.




His Honour, David Brown




The Crown Attorney, Raphael Fischler




Defense Council, Lisa Bornstein




The Jury in deliberation




She is innocent!!!!!




with our host, Pieter Sijpkes (far right)