TISED Endowed Chair in Sustainable Engineering and Design | Chaire fondée TISED en ingénierie et design durables
 
TISED is organizing and co-hosting events themed on substainability engineering and design all year around. Please view the list of upcoming events below and/or on the left side of this page!
Working with others, TISED mobilizes knowledge and finds applications for engineering and design in public policy. We want to share technical knowledge and practice in our work with goverments, industry and other key stakeholders towards the creation of sound policy.

This section of our website is where we share some of the policy-related work TISED is involved in (e.g. white papers) but also serves as a place to learn more about public policy in general and how engineers, architects, and urban planners can engage in influencing its' direction through their work.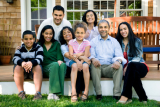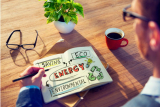 ---
Following an initial proposition in July 2012, the Premiers of all provinces and territories agreed to work together to develop a "Canadian Energy Strategy". As the national strategy is being developed, many particular energy issues would also benefit from a more regionally based consensus as demonstrated by a recent energy-trade agreement announced by the Premiers of Ontario and Quebec (November 2014).
Pages