Department/School
Department of Chemical Engineering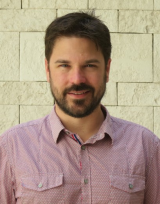 Department/School
Department of Mining and Materials Engineering
One of TISED's core activities is facilitating seminars and workshops related to sustainability in engineering and design, with the goal of catalyzing interdisciplinary and inter-institutional research and advancing sustainability policy. Our "Research Workshop Program (RWP)" was launched to promote forums for discussing cutting-edge advances in technology and design as well as policy frameworks and interventions required to advance sustainability.
Made possible through a generous donation by Total E&P Canada, one of our most high-profile activities is a distinguished visiting speaker series that is open to academics, students, the public, government representatives and McGill's industry partners. These prestigious and well-publicized events are tailored to attract experts in our thematic areas.
Poster Title

Student, Dept./School

University

Supervisor(s) - various departments/schools 

Incorporating Transport Emissions in Identifying Critical Links in Urban Road Networks
Frederic Reynaud
Civil Engineering and Applied Mechanics
McGill University
Marianne Hatzopoulou
Student Poster Showcase
Upon arriving at the Centre Mont-Royal for our symposium activities, you're invited to visit the McGill University and Polytechnique Montréal student posters that help us think about what sustainable cities and sustainable industries are.