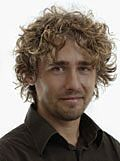 Constantin Tranulis is a psychiatrist doing clinical work in first episode psychosis and research on cultural and psychosocial dimensions of psychosis. His training in clinical psychiatry was completed with a fellowship in medical anthropology with an emphasis on illness narratives.
Under a broad interest in subjectivity and psychosis, his work ranges from topics in phenomenology and psychoanalysis, insight and illness narratives, stigma and help-seeking behaviors.
His current research explores what narratives are mobilized around persons suffering from a first episode of psychosis. In particular, he is exploring the development of "toxic", stigmatizing illness narratives in early psychosis both at cultural, interpersonal and individual levels. His research on the "work of culture" aims to better understand how interpersonal safe spaces for working through the difficult and often traumatizing experiences of psychosis are developed either in clinical settings or outside them. He is also conducting a CIHR-supported ethnography of the First Episode Psychosis Movement. 
constantin [dot] tranulis [at] gmail [dot] com (e-mail) website
---
Selected Articles
Tranulis, C., Goff, D., Henderson, D. C., & Freudenreich, O. (2011). Becoming adherent to antipsychotics: a qualitative study of treatment-experienced schizophrenia patients. Psychiatric services, 62(8), 888-892. Pubmed
Charbonneau, M., Moss, P., Abbey, S., Baici, W., Dabby, L., Gautam, M., Tranulis, C. (2010). The psychiatrist's role in addressing stigma and discrimination. Canadian journal of psychiatry. Revue canadienne de psychiatrie, 55(11), 1-2. Pubmed
Freudenreich, O., Kontos, N., Tranulis, C., & Cather, C. (2010). Morgellons Disease, or Antipsychotic-Responsive Delusional Parasitosis, in an HIV Patient: Beliefs in The Age of the Internet. Psychosomatics, 51(6), 453-457. Pubmed
Tranulis, C., L. Park, et al. (2009). "Early Intervention in Psychosis: A Case Study on Normal and Pathological." Culture, Medicine and Psychiatry 33(4): 608-622.  Pubmed 
Freudenreich, O., & Tranulis, C. (2009). A Prototype Approach Toward Antipsychotic Medication Adherence in Schizophrenia. Harvard Review of Psychiatry, 17(1), 35-40.
Freudenreich O., Tranulis C., Cather C., Henderson D.C., Evins A.E., Goff D.C. (2008) Depressive Symptoms in Schizophrenia Outpatients—Prevalence and Clinical Correlates. Clinical Schizophrenia and Related Psychoses 2008: 127-35
Tranulis, C., Corin, E., Kirmayer, L.J. (2008) Insight and psychosis: comparing the perspectives of patient, entourage and clinician. International Journal of Social Psychiatry43:225-41
Tranulis, C., Lepage, M., Malla, A. (2008) Insight in first episode psychosis: who is measuring what? Early Intervention in Psychiatry 2:34-41
Tranulis, C., Sepehry, A., Galinowski, A., Stip, E. (2008) Should We Treat Auditory Hallucinations With Repetitive Transcranial Magnetic Stimulation? A Metaanalysis. Canadian Journal of Psychiatry 53(8):13-22
Tranulis, C., Skalli, L., Lalonde, P., Nicole, L., Stip, E. (2008) Benefits and Risks of Antipsychotic Polypharmacy:  An Evidence-Based Review of the Literature Drug Safety31(1):7-20