Status: COMPLETED June 2013 - September 2014
"Time Forms: The Temporalities of Aesthetic Experience 2013" was a four day major research-creation workshop, dedicated to the aesthetic experience of time, which brought together musician, dancers, performance and new media artists, architects as well as curators to give present their creative impulses about how time factors into our experience of art and the everyday. It took place at McGill from September 18-21, 2013 under the auspices of the Institute for the Public Life of Arts and Ideas.  The organizers asked all participants to think "ecologically" about the research and creative work they shared, and how it contributes to the sustainability of academic and artistic encounters and engagement.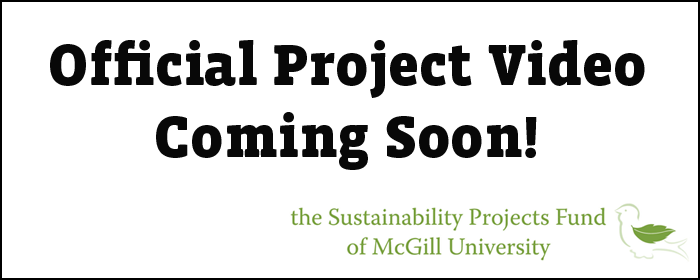 Read the full project description
 "Time Forms: Temporalities of Aesthetic Experience" is a four-day major research-creation workshop that explores the 'when' of art today. Bringing together scholars, artists, curators and the public, this event investigates art events that intimately involve a temporal dimension, in order to explore different concepts, kinds and components of temporality in the experiencing of art.  In exploring such questions as: 'what concepts of time are relevant to the experience of art?'; 'what are the ways in which time plays a role in such experiences?' and 'what qualities are specific to time-based arts?', Time Forms addresses art today as a critical site for resisting the homogenization of a modern "clock time" that subdivides duration into discrete and identical units.  Do aesthetic experiences give us unusual experiences of time, and if so, how and to what end?  How does art "make time felt"?
This event aims to explore forms in time and the ways time forms experience by bringing together scholars and creators of artistic media that intimately involve a temporal dimension in the experience they engender. Participants explore different concepts, kinds and components of experiential temporality as they are manifested in a variety of artistic forms. The event itself is designed to have a large-scale temporal structure that modulates the temporal experience of continuity, immersion and distraction over the whole event, within which are embedded smaller structures with an interleaving of thought-provoking scholarly presentations, performances or presentations of art forms, creative workshops, and moments of repose, reflection and nourishment or other modes of distraction such as moving around space to get to different events, thereby discovering spaces in between the events.
Participants are drawn from both academic and artistic practices, exploring arts such as dance, music, cinema, digital media, installation art, as well as research practices that take innovative approaches to the analytical challenges of time forms in art. As befits a research-creation event on aesthetic experience, participation will not only involve the presentation of artworks or research findings, but participation in and reflection on aesthetic experience itself. Part of the event's research program, then, will be to develop a dialogue across discrete events around to determine how time works in aesthetic experience, to develop new research and pedagogical models for exploring these questions, and for understanding how art works on the bodies and experiences of spectators/ participants over time.
The project was dedicated to creating a sustainable model for practices of hospitality at conference events, generating attentiveness to our habits of consumption, and understanding the relations between time and creativity. Philosophically, it moved beyond regarding hospitality as "fuel" to hospitality as "intellectual sustainability"; the organizers not only explored sustainable choices for refreshments, but took the approach of fueling forms of community and zones of collaboration.
Resources from the SPF contributed towards salaries and transportation for students and consultants, as well as hospitality, catering and supplies for the conference participants.
View photos
Connect with this project
| | |
| --- | --- |
| Group | The Institute for the Public Life of Arts and Ideas |
| Contact | alanna.thain [at] mcgill.ca (Alanna Thain) (Project Leader) |
| Related Projects | |
| Multimedia | |