Status: ONGOING Summer 2015 - present
The LEEDing change project aims to update building standards at McGill by reviewing existing practices and institutionalizing cultural change with key stakeholders so that building to green building standards becomes 'business as usual' instead of additional, optional work.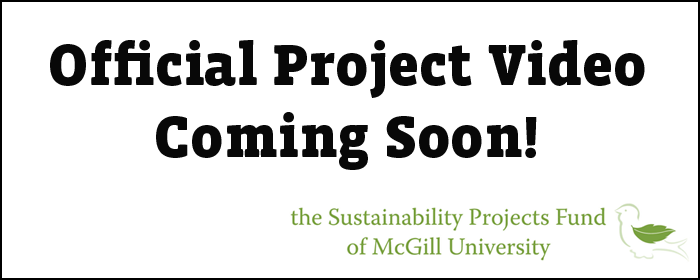 Status: COMPLETED October 2013 - September 2015
Status: COMPLETED February 2014 - March 2015
Status: COMPLETED August 2013 - April 2015
Status: COMPLETED October 2013 - Novmeber 2013
Status: COMPLETED June 2013 - June 2014
This project makes use of resources from the SPF to purchase battery-operated equipment for the McGill Grounds Department, replacing the current gas-powered maintenance equipment, such as leaf blowers. Along with a reduction in air and noise pollution, the new equipment will be safer for the employees, who have responded enthusiastically to the change.
​
Status: COMPLETED May 2013 - April 2015
Status: COMPLETED December 2014
The 'Reducing Lab Chemical Waste' project takes an interdisciplinary (managerial, chemical and educational) approach to minimize the total output of chemical waste produced by the McGill Chemistry Department. Two students in separate labs will monitor the waste output of their work and extrapolate data to develop a model for waste segregation that can be applied  to other labs in the future.
Pages