McGill Student Services is happy to announce exciting new developments taking place with our health and wellness services. These developments stem from feedback and recommendations around how to improve access to our services and the student experience at McGill.
The team at Student Services is working to create a single point of entry for all health and wellness services on the downtown campus, in the west wing of the Brown Student Services Building (space name TBD). As part of the design process, we are reaching out to students to let us know which design they prefer for the new space!
How to Vote
Between October 17-21, 2016, visit the Brown Building lobby (3600 McTavish, McTavish entrance), view the mock-ups for the new health and wellness space, and vote on the design you like best. Digital mock-ups are also provided below for those who cannot go to the Brown Building. However, it is best to view the mock-ups at the Brown Building, since they include samples of materials, etc.
>> Voting can be done via this online form. Voting is active from 9:00AM on Monday, October 17 to 12:00PM on Friday, October 21.
OPTION 1   
OPTION 2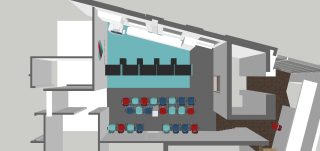 OPTION 3