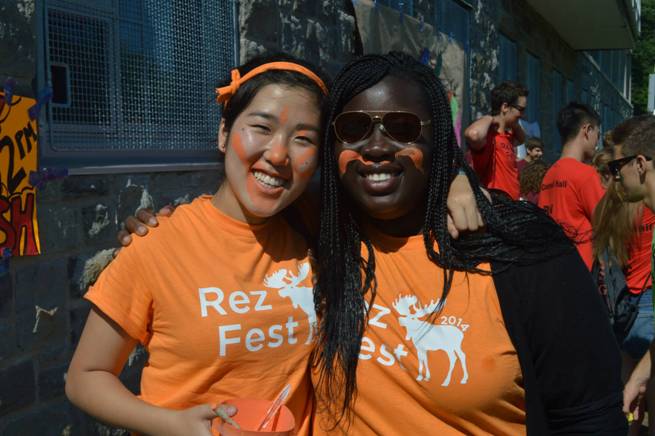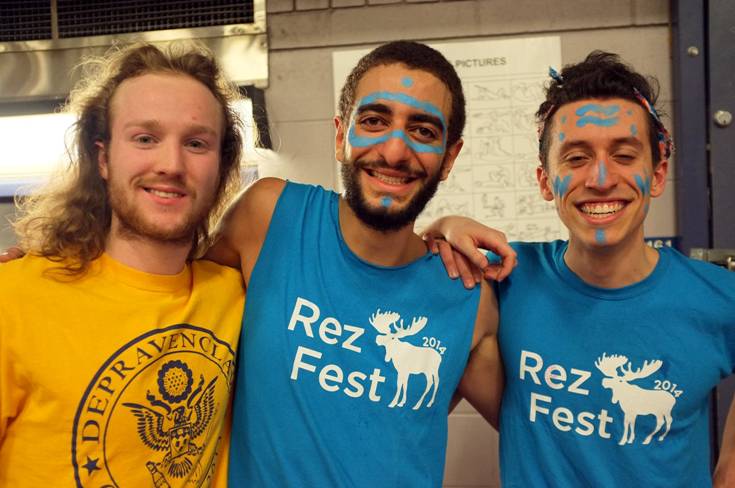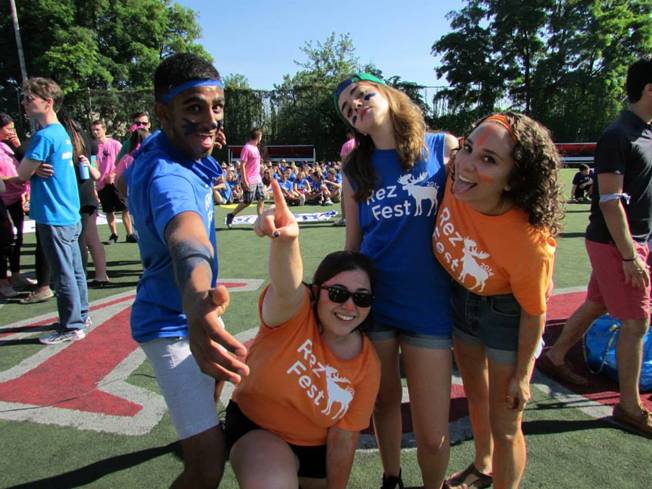 Floor Fellow Hiring Process for 2017-2018
For those of you interested in joining our fantastic community, the application process to be a Floor Fellow for the 2017-2018 academic year has now started. Between December 22nd and  January 19th, you will need to complete the application form found on our eRezLife page in order to be considered for the position. All applicants who complete the form will be asked to attend a brief carousel interview at some point over the weekend of February 4th and 5th.
For more information about the application, we advise you to attend one of the info sessions we will be hosting during the application process (see below) and to consult the tip sheet we have assembled. You can also check for updates on the McGill Rez Life facebook page, and we will be sending out updates through McGill eRezLife (make sure these don't just go to your spam folder!)
Here at McGill Residences, it is our utmost priority to create a community that is accessible, inclusive and safer for all members of the community. The Students' Society of McGill University defines diversity as follows: the existence of differences among members of a community based on, but not limited to, gender identity, gender expression, age, race, ethnic or national origin, religion, sexuality, sexual orientation, mental and/or physical abilities, language, size, or social class.
The One Rule of Respect in Rez includes being antiracist, prosurvivor, queer positive and trans* positive and values the selection of Floor Fellows to reflect the diversity of our resident population. Our ultimate goal is to build teams that reflect the diversity of the student body at each residence.  We encourage indigenous people, people of colour, people with disabilities, people identifying as LGBTQI, women, immigrants and first generation university students to apply.  We recognize that this list is neither exhaustive nor representative of the intersectionality present within each individual. 
If you have any remaining questions please forward them to advisor.residences [at] mcgill.ca
*****************
Floor fellows are students like yourselves who been around for up to at least one year. They live in residence alongside first-year students and support them throughout their transition into their first year of studies at McGill. Anything from talking about how the weather is to whether or not that course you took first semester will ruin the rest of your life forever, your floor fellow is there for you. Aside from being part of a student's support system, the floor fellows are there to foster a sense of community amongst a smaller group of students.
Description of the floor fellow role:The Role of Floor Fellows
Coming to a school where there are tens of thousands of students and even living in a residence with more than 100 students can be intimidating. The floor fellows strive to provide programming and events that appeals to all audiences and is inclusive to everybody. With everything going on in the big network that is McGill and the even bigger network that is Montreal, it's nice to know that when you go home, you'll be welcomed to a smaller, more tight-knit community that is brought together by your floor fellow and fellow members of your floor.
Ultimately, the floor fellows are amazing resources for abundant amount of diverse information, are capable of providing much of the needed support for incoming students, and are continually striving to build a community in which each and every student feels respected.  
Floor fellows report to the Residence Life Manager for their hall. They must be able to exercise good judgment in all kinds of circumstances, and seek support and guidance from their Residence Life Manager regarding the appropriate action to take.
They are expected to act in a professional manner, with maturity and thoughtfulness. They treat information that comes to them in their role as confidential. They are prepared to respond and assist as trained, in the event of an emergency or crisis.
Visit Core Responsibilities of Floor Fellows for more information.