Residence Life Facilitators fill a crucial role in the residence system. These upper-year student leaders know the ins and outs of the residence community, acting as important resources and holders of institutional memory while they bring enriching programs to new students throughout the year. 
At the end of August and the beginning of September, Rez Life Facilitators work hard to organize residence-wide welcome events that help first year students adjust to their surroundings in a fun and interactive way. Once the dust has settled on orientation week, the 'Rez Lifers' continue to host residence-wide events throughout the year in correspondence with their individual protfolios.  These include: Rez Warz events, the Faculty-in-Rez speaker series, French coversation groups, community engagement activities, Inter-Residence Council and Environmental Residence Council mentorship, and an energy-saving competition called Fight the Power.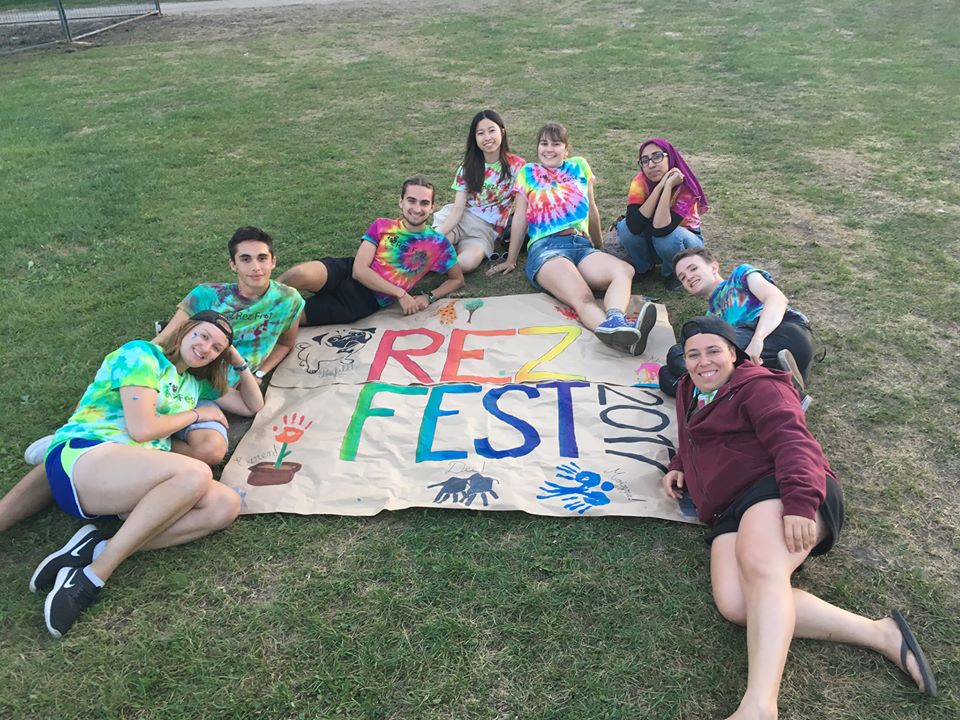 Stay tuned for information on the 2017/2018 Rez Lifer Team!
To get in touch with any of the Rez Lifers, email rez.life [at] mcgill.ca.