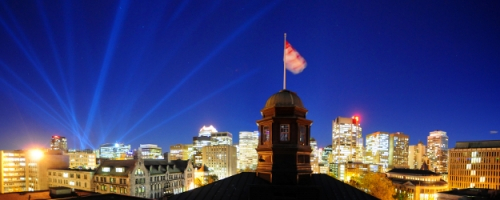 As the largest faculty at the University, we are committed to remaining at the forefront of intellectual inquiry in our continually changing world--and a McGill Arts education is an opportunity to explore the rich diversity of human endeavour and creative expression.

It is a chance to develop linguistic, critical and analytical skills that will allow you to approach a question or issue from a variety of perspectives, to respond effectively to new developments and to adapt to new circumstances. These skills are highly sought after in a broad range of professional, academic, cultural, service and business careers.

The Faculty of Arts University Advancement team is committed to building strong relationships with our alumni and friends, to keeping you up-to-date on the latest developments in the Faculty, and to bring McGill to you. As you'll learn from the opportunities described here, your support can help support faculty research, scholarships and fellowships, building and maintaining facilities and programs, and new technology.
Our Mission is to:
•Support and nurture our talented students
•Encourage academic innovation and research
•Strengthen unique student initiatives
•Improve our infrastructure and physical facilitiesWe enthusiastically welcome the occasion to discuss these initiatives and sincerely thank you for all that you have done thus far.

Our Office offers many different opportunities for alumni participation and support, and enjoys a strong tradition of volunteerism. We invite you to become involved in whatever way you're most comfortable and we look forward to seeing you at alumni events both in Montreal and elsewhere.
 
Sincerely,

The Faculty of Arts Advancement Team