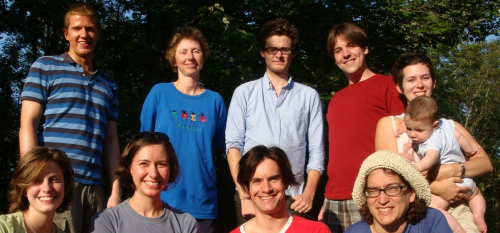 ---
Dr. Caroline Palmer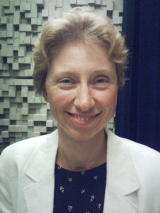 Caroline Palmer's research program combines two related issues in cognitive psychology: how people remember long sequences typical of speech and music, and how they produce those sequences. Many theories of memory for speech, written language, pictures, and other human endeavors focus on the problem of serial order: knowing what comes next in a sequence. What most theories do not address is the time course of retrieval: when particular sequential (serial order) information is available, and for how long. We focus on the time course of serial order in music performance and in speech, the most complex of human skills.
See Dr. Palmer's webpage for more information (including contact information).
---
Dr. Baptiste Caramiaux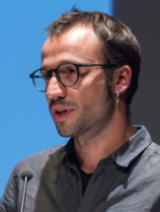 Baptiste joined the SPL as a Marie Curie postdoctoral fellow, in January 2016, jointly with Prof. Wanderley. His current research focuses on computations promoting motor learning in music performance. Baptiste has conducted research at Goldsmiths University of London and IRCAM on the design of movement-computer interaction techniques for creative applications, promoting the use of a data-driven machine learning approach. He holds a PhD in computer science from University Pierre et Marie Curie (Paris 6).
Selected Publications
Caramiaux, B., Bevilacqua, B., Palmer, C., & Wanderley, M. (2017). Individuality in piano performance depends on skill learning. In Proceedings of 4th International Conference on Movement Computing, London, UK (MOCO'17). https://doi.org/10.475/123_4.
Caramiaux, B., Donnarumma, M., & Tanaka, A. (2015). Understanding Gesture Expressivity through Muscle Sensing. ACM Transactions on Computer-Human Interaction. 21, 1-26. http://dx.doi.org/10.1145/2687922.
Caramiaux, B., Montecchio, N., Tanaka, A., & Bevilacqua, F. (December 2014). Adaptive Gesture Recognition with Variation Estimation for Interactive Systems. ACM Transactions on Interactive Intelligent Systems, 4, 1-33. http://dx.doi.org/10.1145/2643204.
Caramiaux, B., Bevilacqua, F., Bianco, T., Schnell, N., Houix, O., & P. Susini (2014). The Role of Sound Source Perception in Gestural Sound Description. ACM Transactions on Applied Perception, 11, 1-19. http://dx.doi.org/10.1145/2536811.
---
Dr. Valentin Bégel
Valentin joined the SPL on a Young Professional Award (France-Canada) in fall 2017. He holds a PhD in human movement science from the University of Montpellier (FR). His doctoral work focused on the assessment and training of rhythmic skills, especially in populations with rhythmic disorders (Beat deafness, Parkinson's Disease). In the SPL, he is studying the nonlinear dynamics arising in joint rhythmic tasks.
Selected Publications
---
Rebecca Scheurich
Rebecca joined the Sequence Production Lab as a graduate student in 2015. She completed her Bachelor's degree in Behavioral Neuroscience and Music magna cum laude at Western Washington University. After graduating, Rebecca worked as a research assistant at the Institute for Learning and Brain Sciences at the University of Washington investigating the effects of synchrony on empathy and coordination between children. Her current research examines parameters of rate flexibility in musicians and non-musicians.
Publications
---
Anna Zamm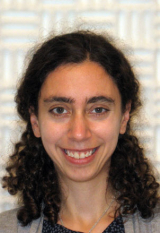 Anna joined the Sequence Production Lab as a graduate student in 2012. She completed her Bachelor`s degree in Music and Psychology at Indiana University, and later worked as a research assistant at the Music and Neuroimaging Lab at Beth Israel and Harvard Medical School, where she conducted research using fMRI and diffusion tensor imaging to explore the neural correlates of music perception in populations with enhanced perceptual abilities such as absolute pitch and synesthesia. Her current research uses a combination of behavioral and electroencephalographic measures to investigate how  people achieve interpersonal synchrony during joint actions such as ensemble music performance.
Publications
---
Youyi Wang
Youyi is a third year psychology honours student who joined the Sequence Production Lab in 2016. Previously she volunteered as a research assistant at the Douglas Institute with EEG studies investigating people's adaptability after immigrating. Youyi had 12 years of piano music training and she enjoys music performance as a hobby. She is currently working on a research project examining the behavioural and neural correlates of music performance.
---
Jamie Dunkle
Jamie joined the Sequence Production Lab in 2016 as a technical assistant. At the SPL, he develops musical hardware interfaces for tapping and synchronization studies, as well as assisting with experimental setups, testing and data analysis. In 2017, he completed a Bachelor's at McGill University with majors in Music and Mathematics, and a minor in Music Technology.
---
Fran Spidle
Fran joined the lab in January 2007 as lab coordinator. She holds a Bachelor of Science from University of Toronto with majors in physics and philosophy, and a Master of Arts degree in music theory from McGill University. She is interested in many aspects of music cognition including rhythmic perception and production as well as synchronization.