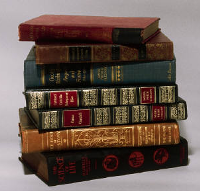 Pushing the boundaries of knowledge…
The members of the School's faculty have a broad and stimulating range of research interests ranging from child welfare, child soldiers, families, women and mothering to gay, lesbian and bisexual communities, First Peoples' issues, and the challenges of aging. They work on leadership, social policy, program evaluation, and delivery of service to social work practice, community organization and development, and an examination of quantitative and qualitative methodologies. Much is firmly based in the local community. Other aspects concentrate on national and international issues.
The School's research is funded by grants from a wide range of federal and provincial funding sources including SSHRC, CIDA, Health Canada, CREGES, and MELS to name a few.
For more in-depth knowledge of individual staff members' research interests, click on Faculty.
The School is also affiliated with several clinics and research centres, which are described in more detail on the following page.