Biweekly Student Bulletin
In order to improve communications and reduce the high volume of emails, the School of Social Work introduced a student bulletin which includes ALL communications between students and faculty.  Depending on the volume of items, it will be produced every 2 weeks (schedule may vary during the summer months and holidays).
---
JOB TALK:  BALANCING PRACTICE, RESEARCH & ACADEMIC EXPERIENCE BY: SARA TORRES, PhD
Dr. Torres' presentation will focus on two areas of research and practice and explain her approach to teaching. She will discuss: 1) her doctoral research on CHWs, through which she examined the macro (upstream) societal struc-tures leading to what she calls the "social production" of CHWs. Dr. Torres' findings have led to the creation of the first Community Health Worker Net-work of Canada; 2) her postdoctoral research, which focuses on the evaluation of a professional development program in health promotion. Dr. Torres examined the factors that assisted in or detracted from the integration of participation and empowerment in three pilot interventions, and whether or not the interventions seek to address social inequalities and inequities.
With respect to her approach to teaching, Dr. Torres seeks to help students gain an understanding of the way that communities function, and the limits and possibilities for inclusive, anti-oppressive social work practice. Key elements of her teaching and research are intersectional feminist analysis and transnational feminist practice. Dr. Torres embraces an approach that examines how intersecting oppressions work together to keep individuals, groups and commu-nities in marginalized social locations.
DATE AND TIME:
Monday, March 9 at 10:30 am, in room #326
For presentation flyer, click
here
.
---
JOB TALK:  AN EXAMINATION OF THE DYNAMICS OF INTERGENERATIONAL TRANSMISSION OF FAMILY VIOLENCE AS MEDIATED BY AFFECT REGULATION CAPACITY BY KATHERINE MAURER, PHD CANDIDATE, LMSW
Ms. Maurer's presentation will focus on Intergenerational Transmission of Family Violence as Mediated by Affect Regulation Capacity. Following an overview of her research program, she will present a critical analysis of the relationship between adolescent exposure to physical child abuse, inter-parental violence, and subsequent adult family violence perpetration. The study is a secondary data analysis which prospectively applies structural equation modeling techniques to assess the variability of intergenerational family violence as mediated by affect regulation. Interdisciplinary research-ers are exploring regulation of stress physiology to better understand the effects of adverse experiences during adolescence on development and psychopathology. Ms. Maurer will present her study results which suggest affect regulation capacity plays a significant role in the intergenerational perpetration of partner violence. The presentation will conclude with a discussion of practice, research, and policy implications of the findings and her future scholarship and research program.
DATE AND TIME:
Monday, Feb 23rd at 10:30 am, in room #326
For presentation flyer, click here.
For presentation video, click here.
---
JOB TALK:  TOWARDS ADEQUATE CARE & WELLBEING OF CHILDREN WITHOUT PARENTAL CARE: A GLOBAL RESEARCH PROGRAM BY: MÓNICA RUIZ-CASARES, PHD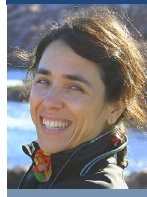 Dr. Ruiz-Casares' presentation will focus on her program of research with children without parental care in Canada and in low and middle income countries. She will begin her presentation by providing an overview of her program of research, which explores how adults and children in different cultures define and experience "(in) adequate" and alternative care arrangements. To illustrate her theoretical framework and research approach, she will present results from a study to map the social networks of children heads of household in Namibia and a child protection Knowledge, Attitudes, and Practices study in Liberia. By documenting child care beliefs and practices in context, these studies informed policies and interventions aimed at promoting child wellbeing by preventing child-family separation, strengthening parental capacity, and replacing institutional care with quality alternative care. Dr. Ruiz-Casares will conclude her presentation by reflecting on her future scholarly goals, and the opportunities that they create for teaching, mentoring and professional practice.
DATE AND TIME:
Monday, Feb 16th, at 10:30 am, in room #326
For presentation flyer, click here.
---
UPCOMING JOB TALKS for the School's Tenure Track positions (from 10:30 – 11:30 am, in room #326):
Mon, Mar 9: Torres, Sara
Mon, Mar 16: Martin, Shadi
Mon, Mar 23: Fraser, Sarah
Mon, Mar 30: Fast, Elizabeth
Mon, Apr 13: Tong, Hongmei 
Please note that videos will be available for all the job talks.  Feedback can be done either through the feedback forms distributed at the job talk or through your student representatives as below:
SWSA: alexandru [dot] munteanu [at] mail [dot] mcgill [dot] ca (Alexandru Munteanu); and SWAGS: kaila [dot] deboer [at] mail [dot] mcgill [dot] ca (Kaila De Boer)
Details on upcoming job talks will soon follow.
---
Definition and Measurement of Asset Poverty in Canada by David Rothwell
School of Social Work Assistant Professor David Rothwell recently estimated the first known asset poverty measures in Canada using the 1999 and 2005 Survey of Financial Security. Rothwell, with co-author Robert Haveman, produced asset poverty rates based on (1) both financial assets and net worth, (2) the Canadian Low Income Cutoff as the threshold of basic needs and (3) three months as the period time.
In the paper we reported the national asset poverty rates to be 53% based on financial assets and 34% based on net worth. The findings were recently covered in a Global News article, that is part of a larger series on financial instability.
---
Without denial, delay or disruption: Ensuring First Nations children's access to equitable services through Jordan's Principle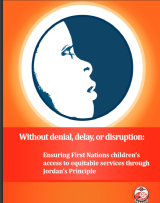 A new report released today, Without denial, delay or disruption: Ensuring First Nations children's access to equitable services through Jordan's Principle, highlights the ongoing inequity faced by First Nations children in Canada who need health and social services. Today's report is being released by researchers from McGill University, the University of Manitoba and the University of Michigan, in collaboration with representatives from the Assembly of First Nations, the Canadian Paediatric Society and UNICEF Canada.
Jordan's Principle is a child-first principle intended to ensure that First Nations children don't experience denials, delays, or disruptions of services ordinarily available to other children due to jurisdictional disputes. It is named in honour of Jordan River Anderson, a young boy from Norway House Cree Nation in Manitoba, who encountered tragic delays in services due to governmental jurisdictional disputes that denied him an opportunity to live outside of a hospital setting before his death in 2005. Jordan's Principle states that in cases involving jurisdictional disputes, the government or government department first approached should pay for and provide services that would ordinarily be available to other children in Canada; the dispute over payment for services can be settled afterwards.
The governmental response to Jordan's Principle falls far short of realizing the vision of Jordan's Principle advanced by First Nations and endorsed by the House of Commons in 2007. The current federal and provincial/territorial governmental response narrows the range of cases, service domains, and jurisdictional disputes to which Jordan's Principle will be applied, introduces delays in payment for services in cases involving jurisdictional disputes, excludes First Nations from Jordan's Principle implementation and case resolution processes, and lacks mechanisms for ensuring transparency and accountability.
Based on the research findings, The Assembly of First Nations, the Canadian Paediatric Society, and UNICEF Canada call on federal, provincial, and territorial governments to work with First Nations, without delay, in order to:
Develop and implement a governmental response that is consistent with the vision of Jordan's Principle advanced by First Nations and endorsed by the House of Commons.
Systematically identify and address the jurisdictional ambiguities and underfunding that give rise to each Jordan's Principle case. By clarifying jurisdictional responsibilities and eliminating the underfunding identified in individual cases, governments can prevent denials, delays, and disruptions in services for other children in similar circumstances. Accordingly, they can better assume the responsibilities to ensure equitable treatment of First Nations children outlined in the Convention on the Rights of the Child, the United Nations Declaration on the Rights of Indigenous Peoples, the Canadian Charter of Rights and Freedoms, the Canadian Human Rights Act and other federal, provincial/territorial, and First Nations legislation and agreements.
Click here for the full report.
Click here for an information sheet and background information.
---
Congratulations to Dr. Jaswant Guzder on being promoted to full Professor
On Monday, February 2, 2015, during its third meeting of 2014-15, the Board of Governors approved the Statutory Selection Committee's recommendations to promote Dr. Jaswant Guzder (Psychiatry) to full Professor.
Congratulations to Dr. Jaswant Guzder on this important recognition of excellence in pedagogy and scholarship effective February 1, 2015
---
The Passing of Liesel (Elisabeth) Urtnowski, Associate Professor, School of Social Work
It is with great sadness that we share the news that Liesel Urtnowski (née Elisabeth Pantke), Associate Professor passed away on December 15th, 2014, at the age of 84.
Liesel taught at the McGill School of Social Work from 1970  to 1998, mainly in the Marriage and Family area. A committed social activist and passionate advocate for the Inuit Community, Liesel initiated the McGill Certificate Program in Northern Social Work Practice in 1991 aiming at both facilitating the involvement of local resource people such as elders, local professionals, council and committee members and heightening the community awareness of community work.
A memorial gathering will be held in this spring. In lieu of flowers, the family ask that donations be made to Project Genesis (genese.qc.ca) or SPCA Montreal (www.spca.com).
For more information, see obituary from the Gazette. 
---
Congratulations to Dr. Nicole Ives, Dr. Myriam Denov and Dr.Tamara Sussman for their release of "Introduction to Social Work in Canada: Histories, Contexts, and Practices".
Drawing not only on English contributions to Canadian social work practice, but also long-neglected Indigenous and French contributions, Introduction to Social Work in Canada: Histories, Contexts, and Practices is the first text of its kind to explore Canada's multiple histories of and approaches to social work. Part I provides an overview of the historical roots of social work in Canada before moving on to discuss theoretical perspectives, ethics, and research. Part II examines foundational skills for social workers through a focus on working with individuals and families and groups and communities. Finally, Part III explores specific fields of social work practice and research, including international social work, and working with children, Indigenous peoples, and persons with disabilities. With an emphasis on diversity and drawing extensively on Canadian statistics and scholarship, Introduction to Social Work in Canada is the ideal text for introduction to social work courses.
For more information, click here.
---
Congratulations to Richard Silver, reelected to the Association of Social Work Board (ASWB) Board of Directors
Richard Silver of Montreal, Québec, has been reelected director at large to the 2015 Board of Directors of the Association of Social Work Boards (ASWB).
The election was held during the association's Annual Meeting of the Delegate Assembly in Boise, Idaho, in November. This is his second term holding the seat on the ASWB Board of Directors that is filled by a member of member board staff.

Silver, a social worker and a lawyer, is legal counsel to the Ordre des travailleurs sociaux et des thérapeutes conjugaux et familiaux du Québec and has been on staff at the order since 2001. He obtained his BSW as well as civil law and common law degrees from McGill University. He also received a master's degree in law (LL.M.) from the Université de Sherbrooke. He was a founding board member of the Canadian Council of Social Work Regulators.
Silver has an extensive history with ASWB, serving as member and chair of the Program and Education Committee and chair of the Nominating Committee (2009), participating in the Passing Score Study (2010), contributing to the organization's strategic planning (2010 and 2013), and presenting at the association's Spring Education Meetings. 
Silver currently serves as volunteer coordinator of ASWB's New Board Member Training and as board liaison with the Bylaws and Resolutions Committee. He has been a member of the ASWB Board of Directors since November 2012.
For more information, see ASWB.
---
Results of Fall 2013 competitions for external scholarships for 2014-15.
The following students were awarded external scholarships for 2014-15 by federal/provincial goverment agencies. 
For students' names and pictures, click
here.
---