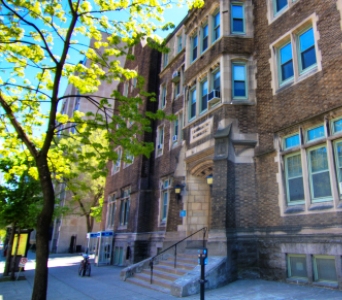 In a nutshell…
We were founded in 1918…
We have over 27 ranked and adjunct professors, 25 sessional lecturers and 9 professional and administrative staff offering a BSW, QY/MSW, M.Sc.(A) Couple and Family Therapy and Ph.D to over 340 full and part-time Canadian and foreign students.
We encourage our students…
To think critically about social work practice and policy. Our professors have a wide variety of dynamic research interests including child welfare, families, violence, sexuality, aging, social theory, social work practice, and methodology.
We focus on the vulnerable and disadvantaged…
Always conscious that social work has its origins in charitable work, our ultimate goal is the creation of just and equitable societies.
We have strong ties in the community…
Our students take field placements and our staff work closely with supervisors in CLSCs, Youth Protection, community organizations, advocacy groups, hospitals, and health agencies.
We are affiliated…
With many clinics and research centers locally, nationally and internationally and we are a member of the International and Canadian Associations of Schools of Social Work.