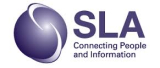 New Events will be posted as they are scheduled for the 2015-2016 academic year.
SLA Executive Elections Have Been Held! Please see our new team on the Executive Page!
Who: First-Year MISt Students OR Students who will be SIS students all throughout the 2015-2016 academic year
SLA Executive Board Elections
When: Friday, September 25, 2015 @ 12pm
Where:  Thomson House, Room 406
During this meeting, we will be holding elections for the following executive positions:
  *   Co-Vice President (x 2)
  *   Shadow Communications Officer
  *   Shadow Secretary
  *   Shadow Treasurer
Why Join SLA:
SLA acts as a networking and skill-building platform to unite professionals in our field. The keyword here is networking, so think social events and lots of fun!
If you are interested in joining SLA, but cannot make it to elections, simply email us a blurb about yourself and we would be more than glad to read it to voters on your behalf.
Don't hesitate to email kimberly [dot] geraldi [at] mail [dot] mcgill [dot] ca (Kim Geraldi) or min [dot] hannaford [at] mail [dot] mcgill [dot] ca (Min Hannaford) if you have any questions
Kim Geraldi & Min Hannaford
Co-Presidents, SLA McGill Student Chapter