Science undergraduates:
Each day at lunch from January 7 - 11, 2008, you are invited to see and hear some of our coolest professors give short presentations about their research. Then as you mingle over lunch, you will be able to find out more about their research and how you can participate. Come and discover some of the opportunities that exist both within and outside your own departments.
Dates: January 7 - 11, 2008
Time: 11:30 AM - 1:00 PM
Location: Redpath Museum
---
Participating researchers
This preliminary schedule is subject to change. Follow the links below to visit participating researchers' websites.
Monday, Jan 7, 2008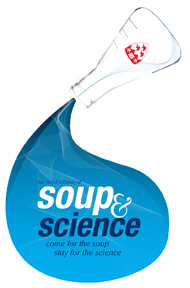 Tuesday, Jan 8, 2008
Wednesday, Jan 9, 2008
Thursday, Jan 10, 2008
Friday, Jan 11, 2008
---
Contact
Victor Chisholm
Undergraduate Research Officer
514-398-5964
[ victor.chisholm [at] mcgill.ca (Email) ]