"Mind Matters: The Body-Mind Connection"
Monday, October 23 and Tuesday, October 24, 2017
Featuring presentations by Marla Shapiro, Amir Raz, and Patch Adams
Moderated by Joe Schwarcz, Director, McGill Office for Science and Society
FREE admission; no reservations required.
---
Monday, October 23, 2017
Symposium, 7:00 —9:00pm, Centre Mont Royal, 1000 Sherbrooke Street West (corner Mansfield)
Marla Shapiro, MD: "Work Life Balance... Mind over Body"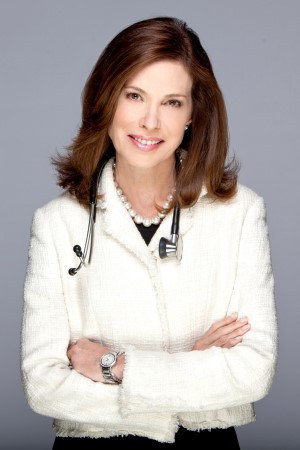 What does it take to achieve work life balance? For those of us struggling among an ever changing environment the answer may lie in our ability to be resilient. This lecture will look at these concepts with the presenter Dr Shapiro sharing her own unique experience as a physician and cancer thriver in the daily quest to find balance.
Biography: Dr. Shapiro completed medical school at McGill University and trained at the University of Toronto for her Masters of Health Science. She concluded her specialty training in Community Medicine, receiving her Fellowship in Preventive Medicine and Public Health from the Royal College of Physicians and Surgeons of Canada. She also holds a Fellowship in Family Medicine and is currently a Professor in the Department of Family and Community Medicine at the University of Toronto.
Dr. Shapiro is seen on CTV NewsChannel and is the medical consultant on CTV's National News. She appears on special assignment for W5, was the host of Balance: Television for Living Well and Dr. Marla and Friends, and writes a weekly blog for CTV. She is the founding editor of Parents Canada, also writing the regular "Ask Dr. Marla" column, and is the author of the bestselling book, Life in the Balance: My Journey with Breast Cancer.
Dr. Shapiro received an Award of Excellence from the College of Family Physicians of Canada, and was awarded the Excellence in Creative Professional Activity by the University of Toronto. She is also the winner of the 2010 May Cohen Award and the 2010 Peter R. Newman Humanitarian Award. She was honored as a Woman of Action by the Israeli Cancer Research Foundation. In 2015, Dr. Shapiro was chosen in the top 10 of the 50 most powerful doctors in Canada by the Medical Post, and in that same year, was also named a Member of the Order of Canada for her contributions as a family physician and trusted source of health information.
Amir Raz, PhD
Biography: Professor Amir Raz, Canada Research Chair in the Faculty of Medicine at McGill University, Canada, is a world leader in unlocking the brain substrates of attention and consciousness. Dr. Raz is Professor of Psychiatry, Neurology & Neurosurgery, and Psychology; Senior Investigator in the Lady Davis Institute for Medical Research of the Jewish General Hospital; and a member of the Montreal Neurological Institute. He heads both the Cognitive Neuroscience Laboratory at McGill University and the Clinical Neuroscience and Applied Cognition Laboratory at the Institute for Community and Family Psychiatry. Former member of the McGill Board of Governors and Editor-in-Chief of a specialty peer-reviewed journal, Professor Raz combines cutting-edge science and trailblazing research with community outreach, science teaching, and interdisciplinary education in the health and psychological sciences. With peer-reviewed publications in journals such as Nature, Nature Reviews Neuroscience, The Lancet, and Proceedings of the National Academy of Sciences, Professor Raz has received multiple accolades, ranging from a Young Investigator Award from the National Alliance for Research on Schizophrenia and Depression and the American Psychological Association's Early Career Award, to Fellow of the Society for Clinical and Experimental Hypnosis and Honorary Fellow of the Golden Key Society. His research interests span the neural and psychological substrates of attention, suggestion, placebos, and self-regulation. A former magician and musician, he also conducts research into the cognitive neuroscience of deception, ownership, altered consciousness, and atypical cognition. Using imaging of the living human brain, genetics, and other techniques, his research brings together basic and clinical science.
---
Tuesday, October 24, 2017
Roundtable discussion
1:30 —3:00pm, McGill Faculty Club, 3450 McTavish Street. Participants to be confirmed. Open to the public.
Patch Adams, MD: "Humour and Health"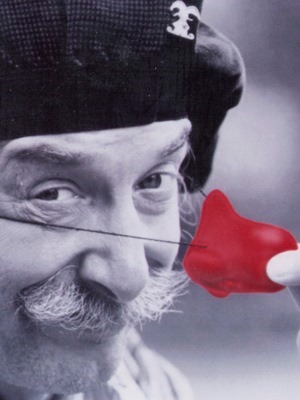 7:00 —9:00pm, Centre Mont Royal, 1000 Sherbrooke Street West (corner Mansfield)
Biography: Patch Adams, MD, is an internationally known speaker on wellness, humor, and joy. He approaches the issues of personal, community, and global health with "zestful exuberance," according to Time Magazine. Dr. Adams believes that "the most revolutionary act one can commit in our world is to be happy."
"Extraordinary! A man I can look up to and respect," "Incredibly mind blowing and memorable," and "Inspiring, amazing human being — invaluable to hear first-hand," are all testimonies of people who have had the chance to hear Dr. Patch Adams, the real man behind the hit Hollywood film Patch Adams.
Patch is a medical doctor, a clown, and a social activist who has devoted 30 years to changing America's healthcare system. He believes that laughter, joy and creativity are integral parts of the healing process. Doctors and patients in his model relate to each other on the basis of mutual trust, and patients receive plenty of time from their doctors. Allopathic doctors and practitioners of alternative medicine work side by side in Patch's model. If you think that all sounds like a utopian impossibility, it isn't! Patch and his colleagues have practiced medicine at the Gesundheit Institute together in West Virginia that way for 43 years in what Patch refers to as their "pilot project." 
Through the success of this program at the West Virginia location, a model health care facility is being planned on 310 acres purchased in Pocahontas County, WV. The Institute will include a 40-bed hospital, a theater, arts and crafts shops, horticulture and vocational therapy. Over five years ago, Dr. Adams temporarily stopped seeing patients so that he could coordinate plans for raising the $5 million needed for the Institute's permanent and expanded home, a "model health care community."
---
The symposium will be live-streamed and also available as webcasts on both the McGill and OSS YouTube Channels.
For additional information: 514-398-2852 or trottiersymposium.science [at] mcgill.ca (email).
About the Trottier Public Science Symposium: One of McGill University's premier annual events, the Symposium features talks by renowned experts on topics of current public interest and attracts a large audience as well as extensive media attention. Past Symposia have focused on topics such as science and the media, alternative medicine, pseudoscience, food and nutrition, genetic modification, and vaccines.