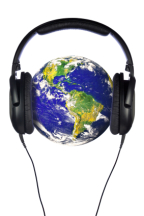 Webcasts
If you were not able to attend the recent Trottier symposium, "Science and the Media: The challenge of reporting science responsibly," check out the webcasts!
Many other public events and lectures are also available as webcasts such as the Mini-Science public outreach series, the Cutting Edge Lectures in Science, and more!
WELCOME!
The Faculty of Science at McGill University bridges areas from cognitive science investigating how the brain works, to the galactic cosmology of multidimensional brane worlds, and all points in between. We are creating new knowledge and understanding for the betterment of all and are eager to share this adventure of discovery with you.
Website problems? Broken links? Please web [dot] science [at] mcgill [dot] ca (email) us.
Other questions? How to contact us.