Associate Professor of Philosophy of Religion and Philosophical Theology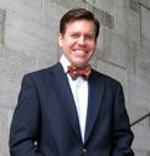 Education
M.A. (Boston)
M.A. (Leuven)
Ph.D. (Boston)
Courses
Field(s) of specialization
Philosophy of Religion, Philosophical Theology, Christian Neo-Platonism, German Idealism, French Phenomenology
Profile
I teach and research the histories of Christian theology and European philosophy, and the systematic relations within and between these histories. I have focused on (1) medieval, and specifically neo-Platonic, theology, (2) modern and 19th-century philosophies of religion, and (3) the reconfiguration of this medieval-theological and modern-philosophical inheritance in contemporary phenomenology and its 'theological turn.' In each case, my intention is to comprehend fundamental philosophical and theological problems by attending to the process of their unfolding, in order to come to a contemporary understanding of ourselves as inheritors of these philosophical and theological histories.
These interests developed during graduate study in Religion (M.A., Boston University), Philosophy (M.A., Leuven), and Philosophy of Religion (Ph.D., Boston University). I held graduate fellowship and research positions at the Institut für die Wissenschaften vom Menschen (Austria), the University of Leuven (Belgium), the Institut Catholique de Paris (France), and the Istituto Italiano per gli Studi Filosofici (Italy). I was Assistant Professor of Philosophy of Religion at Boston University, where I taught in the Department of Religion, Department of Philosophy, and School of Theology, from 2004-2011. I became Associate Professor of Philosophy of Religion at McGill University in Fall 2011.
Currently, I am a Faculty Fellow at the McGill Institute for the Public Life of Arts and Ideas (2013-16), and hold a FRQSC Nouveaux Chercheurs Grant (2013-16) for my work on Michel Henry and the origins of the 'theological turn' of French phenomenology. I will be Visiting Professor at the Université Catholique de Louvain (Institut Supérieur de Philosophie) in Summer 2014, and will be Visiting Professor at the Università di Cagliari (Facoltà di Lettere e Filosofia) in Summer 2015. In October 2015, I will co-host (with Professor Jean Grondin, Université de Montréal) the International Conference of the Société Francophone de Philosophie de la Religion.
Selected publications
"Idealismo e soggettività," with Paolo Livieri, in L'Idealismo, Luca Illetterati, ed. (Carocci Editori, Roma, 2014).
"Nicholas of Cusa's Platonism: Its Epistemological Structure and Historiographical Significance," in Companion to Medieval and Early Modern Platonism, 2 vols, v. 1, Anna Corrias and Guido Giglioni, eds. (Companions to Classical Reception Series, Brill, 2014).
"Kant and Henry: An Inheritance of Idealism and a 'Turn' for Phenomenology," Analecta Hermenuetica, Special Issue, "Refiguring Divinity," Michelle Rebidoux, Sean McGrath, Peter Gratton, eds. (December 2012), 1-19.
"Sensus interiores and Sensus spirituales in Nicholas of Cusa," The Spiritual Senses : Perceiving God in Western Christianity, Sarah Coakley and Pavel Gavrilyuk, eds. (Cambridge University Press, 2011).
The Aporia of Inner Sense; The Self-Knowledge of Pure Reason and the Critique of Metaphysics in Kant (Brill [Critical Studies in German Idealism Series], 2010; paperback 2011).
"Self-Consciousness and Temporality; Fichte and Husserl," Fichte and the Phenomenological Tradition, Violetta Waibel, Daniel Breazeale, and Tom Rockmore, eds. (Walter de Gruyter, Berlin, 2010).
"La théorie du temps chez Kant et Fichte: un heritage phénoménologique," in Les métamorphoses du transcendental: Parcours multiples de Kant à Deleuze, in the Europaea Memoria Series, Band 70 (Georg Olms Verlag, Hildesheim, 2009), Jean-Christophe Goddard and Günter Zöller, eds.
"Una fenomenologia trascendentale, Un'epistemologia fichtiana: L'eredità fenomenologica di Fichte in Husserl e Henry," published in Metamorfosi del trascendentale. Percorsi filosofici tra Kant e Deleuze (Editrice Università di Padova, Padova, 2008), 16–52.
"The Speculative Structures of the 1807 Wissenschaftslehre," synthesis and translation of Le Strutture Speculative della Dottrina della Scienza: Il pensiero di J.G. Fichte negli anni 1801–1807, by Gaetano Rametta (Genova, Pantograf, 1995), published in Idealistic Studies 37:2 (September 2007), pp. 121–42.
"Fichte's Critique of Kant's Doctrine of Inner Sense," in Idealistic Studies 37: 3 (December 2007), pp. 157–78.
Graduate supervision
Current Dissertation projects include: Peter Bullerwell (Ph.D., Tomlinson Fellow) "Meister Eckhart's Biblical Exegesis"
Marco Dozzi Ph.D.), "Knowledge of God in the Philosophy of F.W.J. Schelling"
Hadi Fakhoury (Ph.D.), "Reason and Revelation in Schelling"
Richard Greydanus (Ph.D.), "Edward Caird's Philosophy of Religion"
Giacomo Leoni (Ph.D., Boston University), "Inheritance, Legacy and Recovery: a Phenomenological Exploration"
Jingjing Li (Ph.D., MELS-CSC Scholar, Wong Fellow); "Self-Consciousness in Husserl's Transcendental Phenomenology and Xuan Zang's Buddhist Theory of Wei-shih (Consciousness-Only)"
Paolo Livieri (Ph.D., PBEEE Fellow), "Fichte and Hegel: The Concept of the Unconditioned and its Significance for the Philosophy of Religion"
Derek Michaud (Ph.D., Boston University), "Reason turned into Sense: John Smith on Spiritual Sensation"
Sarah Shea (Ph.D.), "Albert Camus' Political Thought: Religion and Rebellion"
Nathan Strunk (Ph.D.), "The Metamorphosis of the Transcendental: Philosophy, Religion, and Primordiality
Paul Georgian Sumandea-Simionescu (Ph.D.), "Religious experience in late Schelling and Richir." Current Thesis projects include
Jake Benjamins; (M.A.) "A Hermeneutics of Language for a Phenomenology of Religion"
Daniel Gillis (M.A., SSHRC M.A. Fellow), "The Neo-Platonism of Michel Henry"
Matthew Nini (SSHRC M.A. Fellow), "A 'Transcendental' Thomism: Maréchal's Reception of Kant"
Jack Prus (M.A.), "New Materialism in the Academic Study of Religion"
Adam Smith (M.A.), "The Phenomeno-Theology of the Body"
Elvira Vitouchanskaia (M.A., FQRSC Fellow), "The Transcendental Idea of 'Religion': Kant and Fichte."
James Bryson (SSHRC Post-Doctoral Fellow 2013-15), "Franz von Baader's Philosophy of Religion: A Neo-Platonic Response to Hegelian Idealism" and Roberto Formisano (European Union Marie Curie Post-Doctoral Fellow), "Kant et Michel Henry: Une phénoménologie transcendantale."
Current projects
Article: Translation and Interpretation of Michel Henry, "Destruction Ontologique de la critique kantienne du paralogisme de la psychologie rationelle" (Studia Phaenomenologica IX (2009), 17-53).
Article: Within Kant's Philosophy of Religion: Analogia entis and Analogia mentis In Kant's Lectures on Metaphysics.
Article: Sensus interior and the Path(s) of Theology; Bonaventure and Aquinas.
Book: The Origin of the Phenomenological Turn to Theology: Philosophy of Knowledge and Philosophy of Religion in Michel Henry.
Contact information
Faculty of Religious Studies
Birks Building 009
3520 rue University, Montreal, Quebec, H3A 2A7, Canada
garth [dot] green [at] mcgill [dot] ca (E-mail)