Dec. 14, 12h30 – 16h30
Mitigating climate change: The role of science and public policy
Moderated by Victor Frankel  (PhD Candidate, McGill University & Graduate Fellow, Smithsonian Institution)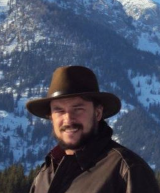 With Catherine Potvin (Prof. Dept. Biology, McGill; Canada Research Chair in Climate Change Mitigation and Tropical Forests),  Dominique Paquin  (Simulations and climate analyst, Consortium on Regional Climatology and Adaptation to Climate Change - OURANOS and Université de Montreal),  Normand Mousseau (Professeur titulaire: Chaire de recherche de l'Université de Montréal sur les matériaux complexes, l'énergie et les ressources naturelles), Bronwen Tucker (McGill University and Canada Youth Climate Coalition) who will by skyping in from the 20th Conference of the Parties to the UN Framework Convention on Climate Change in Lima, Peru and  Shaun Lovejoy (Prof., Dept. Physics, McGill). Bilingual. FREE, everyone welcome. In Auditorium.
RESERVATIONS RECOMMENDED. Call 514-398-4094 or write

science [dot] outreach

[at]

mcgill [dot] ca
---
2015
---
January 25, 14h – 16h (TBC)
MINERAL DAY @ MUSEUM
Meet mineral 'experts', learn about the diversity and wonder of the world of minerals, and maybe play a game of Mineral BINGO. Special mineralogical prizes! For all ages. Bilingual. FREE. No reservation required. Bring your own minerals and rocks to be examined and identified. This event is co-hosted with the CIM Foundation / La fondation de l'ICM.
Sunday, Feb. 15, 2 pm: Darwin Day lecture: Darwin and Dostoyevsky
By Anna Berman (Russian literature, McGill)
Late in the nineteenth century, Charles Darwin (1809–1882) and Fyodor Dostoyevsky (1821–1881) published accounts of their investigation of humankind. Darwin did so in 1871 in his book The Descent of Man, Dostoyevsky in 1880 in the parable of The Grand Inquisitor in his book The Brothers Karamazov. This presentation explores the link between Darwin and Dostoyevsky and how sience and literature can intersect.
Sunday, Feb. 22, 2 pm:  New Nature Talk: The Colour of Science
with Fred Bertely (Franklin Institute, Philadelphia)
Sunday, April 19, 2 pm: Science on Stage: Socrates and science
By Denis Brault (Humanitas Foundation)
Sunday, April 26, 10h-11h30: New Nature Walk: Rock on!/ Les mineraux rochants!
for Journée de la terre @ Musée Redpath Museum
Learn about rocks, minerals, fossils and local geology with educators from the Redpath Museum. The day starts with a hands-on activity where participants make a fossil replica and closely examine a variety of rocks and minerals. We continue with a guided walk to find fossils in the building stones and the geological limestone outcropping at the Pine Avenue entrance of Mont Royal. This activity is bilingual and family friendly. $8/child, all accompanying adults are FREE. Reserve in advance: 514-398-4094.
---
ARCHIVES 2014
---
Nov 16, 14h:  
Explorations in Plant Intelligence
By Catherine Polcz (Dept. Plant Sciences, McGill)
Recent research into plant behaviour has claimed that plants possess memory, can react to the sound of running water, and are even able to recognize their kin.  Animals and even computers have long been described as intelligent, so why are we so unwilling to grant plants complex behaviour?  In this lecture, botanist Catherine Polcz will discuss the manifold ways in which humans have tried to understand plants.   In Auditorium.
November 9, 16h
INTERSTELLAR : The Astronomy!
With Robert Rutledge (Dept. Physics, McGill)
A SPECIAL post-release discussion of the movie INTERSTELLAR. Directed by Christopher Nolan and starring Matthew McConaughey, this film features a team of space travelers who travel through a wormhole.
The US/Canada Release of the film is Friday November 7th. We will host a post-viewing conversation and discussion on the astronomy of the movie. SPOILERS will be had!  Free, everyone welcome. No reservation necessary. Not suitable for young children.
Island of Trees book launch
October 19,  14h
Celebrate the publication of Bronwyn Chester's Island of Trees (Vehicule Press, 2014). This book follows the trail of 50 Montreal trees and defines each one and interprets the tree's story—stories that anchor us in time and place. Illustrated by Jean-Luc Trudel and Charles L'Heureux, this book will be available for sale at the launch. FREE, Everyone welcome. 

No reservation necessary. Bronwyn Chester wrote a column on trees for the Montreal Gazette and was influential in the city as a naturalist. Check this NFB documentary short film Sacrée montagne - Les arbres, about Bronwyn's keen interest and respect for trees.
Rattlesnakes of Mexico – Through my eyes
October 26, 14h
Opening of temporary exhibit of photographs by the independant photographer Eric Centenero Alcala. Outside Room 200.