Science on Stage: A TRUE STORY
Sunday,
 November 2, 14h
By Denis Brault, M.Ed. McGill '80, Professor of Latin and Greek for La Fondation Humanitas.  Written by a second century Greek writer and widely thought to be the first science fiction story, A True Story by Lucian of Samosata is about a war to rule the Morning Star by the kings of the Moon and the Sun. Some of its notable characters include dog-faced men fighting on winged acorns, cloud-centaurs and stalk-and-mushroom men. The reading will be given by Professor Denis Brault, who teaches Latin and  Ancient Greek for La Fondation Humanitas. Professor Brault will give a brief introduction to the reading, and musical interludes will be provided by cellist Vincent Bélanger, whose CD's can be purchased after the reading. Part of a Public Reading Series. 
Image:  The illustration shows a battle between the Moon and Sun people. This is
rom
The Guardian,
May 2011.
---
November 9,  
16h
INTERSTELLAR: The Astronomy!
A SPECIAL post-release discussion of the movie INTERSTELLAR. Directed by Christopher Nolan and starring Matthew McConaghey, this film features a team of space travelers who manage to get through a wormhole. 
With Robert Rutledge (McGill Physics).  The US/Canada Release of the film is Friday November 7th. We will host a post-viewing conversation and discussion on the astronomy of the movie. Go see the movie, then come to the discussion! SPOILERS will be had!  Free, everyone welcome. No reservation necessary. Not suitable for young children.
---
Sunday, November 23
14h-16h
MINERAL DAY @ MUSEUM
Meet mineral 'experts', learn about the diversity and wonder of the world of minerals, and maybe play a game of Mineral BINGO. Special mineraelogical prizes! For all ages. Bilingual. FREE. No reservation required. Bring your own minerals and rocks to be examined and identified.
This event is co-hosted with the CIM Foundation / La fondation de l'ICM.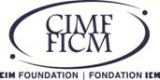 IMAGE: Dawsonite. Photo credit: Peter Tarassoff.
---
ARCHIVES 2014
---
HOMECOMING 2014 @ Museum: October 17 - 19
October 17: Molecules and Broadway Musicals
17h
By Joe Schwarcz, (Director, Office of Science and Society). This special Homecoming weekend Freaky Friday explores how chemistry and music intersect and how some music is directly influenced by molecular energy. Followed by the film Phantom of the Opera.
October 19: Science on Stage - Out of her Mind (aka The Madwomen Monologues)
14h
Madcap. Zany. Demented. Delusional. Crazy. Twisted. Obsessed. A collection of monologues by Colleen Curran  featuring  women who have momentarily lost their minds for what they believe, at least, is a good reason or a good cause.  They are all quite mad but in a very funny way.  It's as much a scientific study of spot the psychological disorder or chemical imbalance as it's  a theatrical look at: so just how much or how little does it take to make someone totally lose it? And as ever, wonderful Montreal actors will be performing this new work.
Colleen Curran's previous comedies which have had debut readings at Redpath Museum Science on Stage are Godot at the Coconut Grove, Bearings, Down with Mrs. Charles Darwin and True Nature which launched the 2011-2012 season at Centaur Theatre. This Science on Stage event is part of Homecoming 2014, in collaboration with McGill Science Outreach. FREE, Everyone welcome. In Auditorium.
October 19 Book launch: Island of Trees
14h
Celebrating the publication of Bronwyn Chester's Island of Trees. This book follows the trail of 50 Montreal trees and defines each one and interprets the tree's story—stories that anchor us in time and place.
Illustrated by Jean-Luc Trudel and Charles l'Heureux, this booklet will be available for sale at the launch. In Auditorium. FREE, Everyone welcome. No reservation necessary.
Bronwyn Chester wrote a column on trees for the Montreal Gazette and was influential in the city as a naturalist. Check this NFB documentary short film Sacrée montagne - Les arbres, about Bronwyn's keen interest and respect for trees.