. . . when McGill scientists bust myths and clarify science.
Freaky Friday public outreach lectures allow McGill scientists to examine the myths, realities and misconceptions surrounding some pressing science issues. Where: Auditorium, Redpath Museum, 859 Sherbrooke Street West, Metro McGill/Peel (unless otherwise indicated). Seating is limited. No reservations necessary.
When: 5 PM
Cost: Free, unless indicated otherwise.The Freaky Friday series was made possible with funding from the Science Outreach Program in the Faculty of Science.
Most of the Freaky Friday lectures are available on iTunes U and on McGill podcasts. Go to the section entitled "Science and Technology" to watch and/or download video and audio recordings of Freaky Friday presentations from the last three years. You can view many of our 2012-2013 Freaky Fridays podcasts here.
---
2015
---
Jan. 23: Decisions and health
By Anne Andermann (Medical Specialist – Public Health and Preventive Medicine, First Nations and Inuit Health Branch, Health Canada,Faculty of Medicine, McGill University)
This Freaky Friday explores how decision-making can influence health at the individual, population and global levels. Followed by the film The Corporation.
---
Feb. 6: How are we 99.9% primate?
By André Costopoulos (Dean, Student Life, McGill University)
Followed by the film Planet of the Apes (1968). 
---
March 20:Create a scientific experiment with your lucky charms - How Grade 4 students made sense of mathematics used in gambling
By Annie Savard (Associate Professor, Faculty of Education, McGill University)
Dr. Savard will explore mathematics and the development of citizenship competencies such as decision making and critical thinking toward gambling, from an ethnomathematical perspective. The presentation will be followed by the film Owning Mahowny, with Phillip Seymour-Hoffman, that accurately portrays the obsession of a compulsive gambler. This 2003 movie is based on the true story of Brian Molony. Molony embezzled over $10 million from his employees and gambled it all away.
---
2013 - 2014 ARCHIVES
---
January 11, 2013: Sasquatch and the unknown — wildmen as physical and cultural phenomena
By André Costopoulos  (Associate Dean, Student Affairs, McGill University). Wildmen are known by many names around the world: Sasquatch, Orang Pendek, Bigfoot, Yeti, Yowie, Mistabau, and many others. Whether or not they represent a real physical phenomenon, one thing is certain: they are a real and important cultural phenomenon. We will explore what they mean to us and what their presence in our culture says about us as humans. We will also examine some of the reported evidence of their physical existence. This Freaky Friday will be followed by the 1987 film Harry and the Hendersons, a dramatic comedy about a family's encounter with the cryptozoological creature Bigfoot.
---
February 1, 2013: Conversations with rats
By
Paul Clarke
(Pharmacology and Therapeutics, McGill University). Laboratory rats appear largely silent to us, but they are in fact surprisingly vocal - in a high frequency range which we cannot hear. Rats make many different kinds of ultrasonic calls, and although we are far from "cracking the code", we think that eavesdropping on rat conversations will provide insights into the emotional life of these creatures. Followed by the 1968 film
Charly
based on the novel
Flowers for Algernon
. Read about
Dr. Clarke's research work
and Teaching Excellence Award.
IMAGE: Actor Cliff Robertson as Charly interacting with the laboratory rat Algernon.
---
February 22, 2013:  Spring is not what it used to be: Climate change and flowering times
By Jonathan Davies (Biology, McGill University)
Evidence suggests that human activities are altering the world climate and that, on average, global temperatures are rising by approximately 0.13°C per decade. Whilst there continues to be debate about the underlying causes, plants and animal have been responding dramatically to these changes. With shifting climate, species are faced with three stark options: migrate, adapt or perish. In plants, where dispersal is limited, species have been flowering earlier, fruiting later and, unfortunately, going extinct. These responses provide a biotic index by which to quantify climate change, and a pertinent reminder of the consequence of climate change on the world around us.
---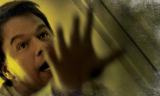 March 8, 2103: Bugs, Drugs and the Amazing Race
By Richard Silverman and Erin Lafferty (Faculty of Medicine, McGill University)
Wonder why you keep hearing about so many new infectious diseases? How do we manage them? Come explore the perpetual arms race between humans and microbes as we both battle for survival in our modern world. This presentation will be followed by a screening of the movie "Contagion".
---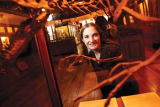 Sept. 27, 2013: Unicorns — Myth and reality!
Presented by PhD students Emily Bamforth (Redpath Museum, Dept. Biology, McGill University) and Eliza Rosenberg (Religious Studies, McGill University)
Listen to the interview: Unicorns- beneath the horn on CBC.
Until the 1500s, people assumed that unicorns were real animals. Why? Because the Bible said they were. Unicorn horns were a valuable and much-desired commodity in Medieval Europe. Skip to the 21st Century, and people are still enthralled with the idea of unicorns, from creating 'Franken-icorns' to figuring out their hypothetical evolutionary history. This Freaky Friday Field Guide to Unicorns will tell you all about unicorns and unicorn mythology, both past and present! It will be followed by the 1985 movie Legend, with Tom Cruise and Tim Curry. IMAGE McGill Reporter.
---
Oct. 18, 2013: MERDE — Can't live with it, can't live without it!
Presented by David Harpp (Macdonald Professor and Tomlinson Chair in Science Education). Everything you ever wanted to know about the production, use and disposal of human sewage. What is it made of? Where does it all go? The presentation will be followed by the bold documentary film Crapshoot which questions our fundamental attitudes to waste.
IMAGE: from the film Crapshoot.
---
Nov. 1, 2013: Birth control pills kill
Presented by Cleve Ziegler,M.D.,FRCSC (Director of Gynecology, Sir Mortimer B.Davis Jewish General Hospital; Assistant Professor, Department of Obstetrics & Gynecology, McGill).
IMAGEs: McGill and Wikimedia Commons.
---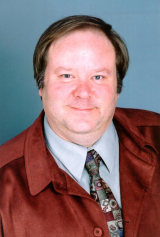 January 17, 2014: Comment réagissent les mammifères marins face aux toxiques présents dans l'Arctique et le Saint-Laurent ?
Presented by Pauline Brousseau and Michel Fournier (Centre INRS-Institut Armand-Frappier, Montreal). In French.
Les mammifères marins sont de précieux indicateurs de la santé des écosystèmes aquatiques en raison de leur position élevée dans la chaîne trophique, de leur longue durée de vie de même que de leur métabolisme lent à éliminer les toxiques. Dans l'environnement aquatique, les substances toxiques persistantes sont accumulées au départ par les invertébrés et les poissons. L'ingestion de ces proies est la principale voie de contamination et de bioaccumulation des substances chimiques chez les mammifères marins. La contamination du fleuve Saint-Laurent par des substances toxiques, principalement reliées à des activités anthropogéniques, n'est plus à questionner et les mammifères marins qui y résident en subissent de très sérieuses conséquences. Mais, dans l'Arctique, qu'en est-il ? Est-ce que les mammifères marins sont aussi susceptibles d'être exposés ? Nous allons expliquer comment les contaminants chimiques se déplacent sur la planète et résumer les conséquences sur la santé des mammifères marins exposés.
Le film après le conference: Homotoxicus (2008).  IMAGE:Wikipedia Commons.
---
February 14, 2014: Valentines' Day Science of Love competition
Ever wondered what quantum physics and love have in common?  Or how the first sparks of love are created by a combination of three neurochemicals?
This Freaky Friday showcases three student presentations on the quirks and quarks of love: 4 minutes and 4 slides ONLY- to give the scientific evidence and state your case.  
Judges panel and audience will interact and question each presentation. Final winner will take home the coveted McLovin' Science Prize.
FREE, suitable for all ages. No reservation necessary.
---
March 21, 2014: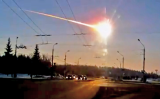 The Night of the Comet - How Meteors can Kill You
By Robert Rutledge (Physics, McGill University). This presentation will be followed by the film Deep Impact (1998).
Free, everyone welcome. No reservation necessary.
IMAGE: The Chelyabinsk meteor that entered the Earth's atmosphere over Russia in February 2013. From Wikipedia Commons.
---
September 19, 2014: Phosphorous and Dance
By Genevieve Metson (Ph.D. Natural Resource Sciences, McGill University). Learn about the flow of phosphorus and how to better manage it through the body movements of 6 dancers. Phosphorus is a mineral that is essential for plant growth. It is used as a fertilizer in farm fields, but any surplus runs off into nearby rivers and streams with disastrous results for aquatic life. Followed by the documentary film Pina (2011) about the contemporary dance choreographer Pina Bausch. The film showcases some of the best known dance pieces performed inside the Tanztheater Wuppertal and in various outdoor locations.
PHOTO: Genevieve Metson (left) and Emilie Barrette performing a dance about phosphorous, represented by the blue-green ribbon. Photo: Eve Marie Beauchemin.
---
October 17, 2014: Molecules and Broadway Musicals
By Joe Schwarcz, (Director, Office of Science and Society). This special Homecoming weekend Freaky Friday explores how chemistry and music intersect and how some music is considered to be directly influenced by molecular energy. Followed by the film of the Broadway musical Phantom of the Opera.
---
November 7, 2014: Microbes and Music
By Joaquin (Quim) Madrenas  (Canada Research Chair in Human Immunology, Dept. Microbiology & Immunology, McGill University). This Freaky Friday honours Dr. Madrenas TedX talk which uses music, art and history as tools to learn about Infectious Diseases. It will also explore the impact of these diseases on music, art and history. Followed by the film about the Pulitzer award winning musical RENT.
---
December 5, 2014: This Wormy World, Revisited
By Victor Frankel (Ph.D. candidate, Dept. Biology, McGill University). Our world is full of parasites, but because they are often out of sight, they are also out of mind. Most of Earth's biodiversity is likely parasitic but they often get a bad rap. On this Freaky Friday, we will explore the fascinating world of parasites in order to appreciate their central role in the maintenance of biological diversity and their impacts on human history and society. We will also explore some of the more macabre aspects of their biology, including their capacity to create zombies and manipulate human behavior for their own nefarious purposes. You will never look at the world the same way again! MUAHAHAHAHA. This final Freaky Friday for the year will be followed by the film ALIEN.
---