In the Hodgson Seminar Room (2nd floor, room 200) OR in auditorium, depending on availability.

All films start at 3 PM Films may change without notice due to circumstances beyond our control.

Please note: all films are available for loan through the McGill library system (Redpath Library downtown and/or Macdonald campus).
---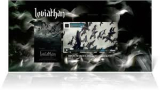 March 1: Leviathan (2012)
  By: Lucien Castaing-Taylor and Verena Paravel
  Synopsis: Leviathan is a 2012 documentary film directed by Lucien Castaing-Taylor and Véréna Paravel of the Sensory Ethnography Lab at Harvard   University. It is an experimental work about the North American fishing industry.
Trailer link: https://www.youtube.com/watch?v=U2wNiJt-I6U
March 8: The Sustainable City (2011). Today, the way ecology is being incorporated into architecture has evolved considerably. Sustainable architecture, or green architecture, aims to minimize the negative impact of buildings on the environment by enhancing efficiency and moderating the use of materials, energy, and space. Spewing carbon dioxide, generating masses of waste, and consuming alarming quantities of energy and water, our cities place a heavy burden on both the global environment and the local ecosystem. Architecture itself has a tremendous impact on the environment.
March 15: Turtle: The Incredible Journey (2009)
By: Nick Stringer
This is the story of a little loggerhead turtle, as she follows in the path of her ancestors on one of the most extraordinary journeys in the natural world. Born on a beach in Florida, she rides the Gulf Stream up towards the Arctic and ultimately swims around the entire North Atlantic across to Africa and back to the beach where she was born. But the odds are stacked against her; just one in ten thousand turtles survive the journey. She faces many hazards, her siblings are lost in the doldrums of the Sargasso Sea, she comes face to face with creatures of the deep and nearly dies at the hands of fishermen. She travels up north but she drifts from her life current, the Gulf Stream, into dangerously cold waters.When she finally reaches the Azores on the other side of the Atlantic, she sees the greatest celebration of life on the Earth as sperm whale and bait balls explode from the water. But deep and powerful changes are happening in the oceans the fish are disappearing; sea levels are rising, the turtles birthing beach could be washed away and bring a way of life to an end. Then her calling comes, she must return to her beach. When she finally reaches the shores of Florida, 25 years will have passed! Under a million stars, she crawls out of the sea to lay her own eggs and keeps the Turtle´s Journey alive.
Trailer link: http://www.turtle-film.com/
March 22: Le Semeur (2014)
Par: Julie Perron
Patrice Fortier est un agriculteur qui a étudié en art. Dans son jardin, on retrouve des espèces de plantes anciennes desquelles il extrait les semences pour les vendre et perpétuer de « nouvelles » variétés. En cultivant minutieusement ces spécimens uniques, il rêve de les transformer en oeuvres d'art. Il fait des tableaux avec des carottes, des perruques avec des fleurs et des contes avec des patates. Il va même jusqu'à forcer l'hybridation de deux spécimens ou à polliniser lui-même ses plantes afin que l'espèce reste pure. Patrice est un cultivateur original, marginal, passionné et soigné.
March 29: The Bat Man of Mexico (BBC, 2014)
This is the educational premiere of the BBC documentary film about the work of Rodrigo Medellin, Mexico's very own 'Bat Man'. Since he first kept vampire bats in his bathroom as a child, Rodrigo has dedicated his life to saving them. Now Mexico's most famous export, tequila, is at stake. Rodrigo's beloved lesser long-nosed bat is crucial to the liquor - pollinating the plants the drink is made from. To save both, Rodrigo must track the bats' epic migration across Mexico - braving hurricanes, snakes, Mayan tombs and seas of cockroaches. Rodrigo Medellin will be in attendace at this event.
April 12: The Lost Bird Project (2012)
By: Deborah Dickson
Synopsis: Gone and nearly forgotten in extinction, the Labrador Duck, the Great Auk, the Heath Hen, the Carolina Parakeet, and the Passenger Pigeon leave holes not just in the North American landscape but in our collective memories. Moved by their stories, sculptor Todd McGrain set out to create memorials to the lost birds—to bring their vanished forms back into the world.  The Lost Bird Project follows the road-trip that McGrain and his brother-in-law, Andy Stern, take as they search for the locations where the birds were last seen in the wild and negotiate for permission to install McGrain's large bronze sculptures there. The film is directed by Deborah Dickson, whose previous films have been nominated three times for Oscars, and is produced by Muffie Meyer, whose previous directing credits include the original Grey Gardens documentary and several Emmy award-winning documentaries. The score, composed by Grammy-winner Christopher Tin, is a stirring tone-poem for chamber orchestra, evoking the majesty of these flocks of birds, and the pathos of their eventual demise. Traveling all the way from the tropical swamps of Florida to Martha's Vineyard to the rocky coasts of Newfoundland over a period of two years, McGrain and Stern scout locations, talk to park rangers, speak at town meetings and battle bureaucracy in their effort to gather support for the project. McGrain's aim in placing the sculptures is to give presence to the birds where they are now so starkly absent. "These birds are not commonly known," he says, "and they ought to be, because forgetting is another kind of extinction. It's such a thorough erasing." The Lost Bird Project is a film about public art, extinction and memory.  It is an elegy to five extinct North American birds and a thoughtful, moving, sometimes humorous look at the artist and his mission.
Trailer link: http://www.lostbirdfilm.org/
April 19: L'Odyssée de l'espèce (2003)
By: Jacques Malaterre
Synopsis: Il y a dix millions d'années, en Afrique tropicale, parce que la forêt disparaît, quelques grands primates se lèvent et se mettent à marcher sur deux pieds. Face aux dangers de la savane, comme tous les êtres vivants, ils se défendent et s'adaptent. Leur cerveau grandit, leur conscience se développe. Ils inventent, ils s'organisent, ils parcourent la terre et les océans. Ils conquièrent le Monde.
Trailer link:  https://www.youtube.com/watch?v=SL2sP8tHgKU (Whole film)
April 26:  Chiefs (2004)
By: Daniel Junge
Synopsis: An observational documentary about the on and off-court struggles of Native American basketball players at Wyoming Indian High School.
Trailer link: http://vimeo.com/17377532
May 3: Two Inuit Lives (2012) tentative
By: Marc Fafard
Synopsis: In 1963, a pilot flew his small plane over northern Quebec. He saw dogsleds, tents and igloos, a people whose way of life had changed little over thousands of years. The pilot was Johnny May, an Inuit himself, the first of his people to take the controls of an airplane. Although he didn't know it yet, he would become a legend both at home and abroad. The man would spend 34,000 hours in the air (the equivalent of four full years, day and night) and pull off many feats and rescues that would turn him into a hero.
Trailer link: none
May 10: Island of Lemurs: Madagascar (2014) tentative
By: Drew Fellman
Synopsis: Academy Award® winner Morgan Freeman ("Million Dollar Baby," "Dolphin Tale") narrates the IMAX® 3D documentary "Island of Lemurs: Madagascar," the incredible true story of nature's greatest explorers—lemurs. The film reunites Freeman with Drew Fellman, who also wrote and produced the 2011 IMAX 3D documentary "Born to Be Wild 3D," and director/cinematographer David Douglas, who was the director of photography on that film.
Captured with IMAX 3D cameras, the film takes audiences on a spectacular journey to the remote and wondrous world of Madagascar, where lemurs arrived millions of years ago as castaways. They've since evolved into hundreds of diverse species, but are now highly endangered.
"Island of Lemurs: Madagascar" highlights the tireless efforts of trailblazing scientist Dr. Patricia C. Wright and her lifelong mission to help these strange and adorable creatures survive in the modern world. Joining Douglas once again behind the scenes are editor Beth Spiegel, co-producer Diane Roberts, and composer Mark Mothersbaugh. Songs are by Hanitrarivo Rasoanaivo & Tarika.
Trailer link: https://www.youtube.com/watch?v=dmt2NmjbYLA
May 24: No film. Montreal Museums Day / Journee de la musée montrealais.
May 31: Secrets of the Dead: Ultimate Tut (2013)
By: Sean Smith
Synopsis: More than 90 years ago, in 1922, in Egypt's Valley of the Kings, archaeologist and Egyptologist Howard Carter made the greatest archaeological find in history: the discovery of Tutankhamun's tomb and its golden treasures worth nearly a billion dollar. Carter's find made Tutankhamun the most famous pharaoh in ancient Egyptian history. But the real story of King Tut has become shrouded in myth, with many mysteries around his tomb unsolved to this day.
In Ultimate Tut, a special two-part Secrets of the Dead, airing Wednesday, July 10, 8-10 pm on PBS (check local listings), Egyptologist Chris Naunton mounts the most comprehensive investigation ever undertaken to build the ultimate picture of Tutankhamun. Naunton takes a 21st century approach to ancient history, bringing together the latest evidence from a team of archaeologists, anatomists, and geologists; and blending 3D graphics, stylized reconstruction and action-adventure forensic investigation, to offer fresh insights into how Tutankhamun was buried, why his tomb was the only one to remain intact, and the enduring enigma around how he died.
As one of PBS's ongoing limited primetime series, Secrets of the Dead is a perennial favorite among viewers, routinely ranking among the 10 most watched series on public television.
Trailer link: http://www.pbs.org/wnet/secrets/ultimate-tut-about-this-episode/1020/
June 7:  Easter Island: Mysteries of a Lost World (2014)
By: Spike Geilinger
Synopsis: The contrast between the majestic statues of Easter Island and the desolation of their surroundings is stark. For decades Easter Island, or Rapa Nui as the islanders call it, has been seen as a warning from history for the planet as a whole - wilfully expend natural resources and the collapse of civilisation is inevitable.
But archaeologist Dr Jago Cooper believes this is a disastrous misreading of what happened on Easter Island. He believes that its culture was a success story not a failure, and the real reasons for its ultimate demise were far more shocking. Cooper argues that there is an important lesson that the experience of Easter Island can teach the rest of the world, but it doesn't begin by blaming its inhabitants for their own downfall.
This film examines the latest scientific and archaeological evidence to reveal a compelling new narrative, one that sees the famous statues as only part of a complex culture that thrived in isolation. Cooper finds a path between competing theories about what happened to Easter Island to make us see this unique place in a fresh light.
Trailer link: http://www.bbc.co.uk/programmes/b03srmm6/clips
June 14: Deadliest Volcanoes (2011)
By: Nathan Williams
Synopsis: Millions of people around the world live in the shadow of active volcanoes. Under constant threat of massive volcanic eruptions, their homes and their lives are daily at risk from these sleeping giants. From Japan's Mount Fuji to the "Sleeping Giant" submerged beneath Naples to the Yellowstone "supervolcano" in the United States, we will travel with scientists from around the world who are at work on these sites, attempting to discover how likely these volcanoes are to erupt, when it might happen, and exactly how deadly they could prove to be.
Trailer link: https://www.youtube.com/watch?v=CEjnIPRuhvk
June 21: Museum closed.
June 28: Museum closed.
July 5: Meteor Strike (2013)
By: Susannah Ward
Synopsis: A blinding flash of light streaked across the Russian sky, followed by a shuddering blast strong enough to damage buildings and send more than 1,000 people to the hospital. On the morning of February 15, 2013, a 7,000-ton asteroid crashed into the Earth's atmosphere. According to NASA, the Siberian meteor exploded with the power of 30 Hiroshima bombs and was the largest object to burst in the atmosphere since the Tunguska event of 1908, which was also in Siberia and left few eyewitnesses or clues. This time, the event was captured by digital dashboard cameras, now common in Russian autos and trucks. Within days, NOVA crews joined impact scientists in Russia as they hunted for clues about the meteor's origin and makeup. From their findings, it's clear we came close to a far worse disaster, which NOVA sets in perspective by looking at greater explosions from the past, including Tunguska and the asteroid that wiped out the dinosaurs 65 million years ago. "Meteor Strike" asks: Is our solar system a deadly celestial shooting gallery with Earth in the crosshairs? And what are the chances that another, more massive asteroid is heading straight for us?
Trailer link:  https://www.youtube.com/watch?v=5I7j7NM-tLo
July 12: Chasing Ice (2012)
By: Jeff Orlowski
Synopsis: In the spring of 2005, acclaimed environmental photographer James Balog headed to the Arctic on a tricky assignment for National Geographic: to capture images to help tell the story of the Earth's changing climate. Even with a scientific upbringing, Balog had been a skeptic about climate change. But that first trip north opened his eyes to the biggest story in human history and sparked a challenge within him that would put his career and his very well-being at risk.
Chasing Ice is the story of one man's mission to change the tide of history by gathering undeniable evidence of our changing planet. Within months of that first trip to Iceland, the photographer conceived the boldest expedition of his life: The Extreme Ice Survey. With a band of young adventurers in tow, Balog began deploying revolutionary time-lapse cameras across the brutal Arctic to capture a multi-year record of the world's changing glaciers.
As the debate polarizes America and the intensity of natural disasters ramps up globally, Balog finds himself at the end of his tether. Battling untested technology in subzero conditions, he comes face to face with his own mortality. It takes years for Balog to see the fruits of his labor. His hauntingly beautiful videos compress years into seconds and capture ancient mountains of ice in motion as they disappear at a breathtaking rate. Chasing Ice depicts a photographer trying to deliver evidence and hope to our carbon-powered planet.
Trailer link: https://www.youtube.com/watch?v=biz-bsbE-aA
July 19: The Chocolate Farmer (2010)
By: Rohan Fernando
Synopsis: This full-length documentary takes us to an unspoiled corner of southern Belize, where cacao farmer and father Eladio Pop manually works his plantation in the tradition of his Mayan ancestors: as a steward of the land. The film captures a year in the life of the Pop family as they struggle to preserve their values in a world that is dramatically changing around them. A lament for cultures lost, The Chocolate Farmer challenges our deeply held assumptions of progress.
Trailer link: https://www.nfb.ca/film/chocolate_farmer/trailer/chocolate_farmer_trailer
July 26: La Soif du Monde (2012)
By: Yann Arthus-Bertrand
Synopsis: Après HOME et la série Vu du Ciel, ce film documentaire de 90 minutes, réalisé par Thierry Piantanida et Baptiste Rouget-Luchaire, propose un nouveau voyage autour de la terre. Cette fois-ci le célèbre photographe s'intéresse à l'un des enjeux majeurs pour la survie des populations : l'eau. Aujourd'hui, dans un contexte de forte croissance de la demande, d'augmentation de la population mondiale et d'aggravation des effets des dérèglements climatiques, l'eau est devenue l'une des plus précieuses richesses naturelles de notre planète. Tourné dans une vingtaine de pays, le documentaire révèle le monde mystérieux et fascinant de l'eau douce grâce à de spectaculaires images aériennes tournées dans des régions difficiles d'accès et rarement filmées. L'accès à l'eau potable est plus que jamais le grand enjeu de demain.
Trailer link: http://www.allocine.fr/video/player_gen_cmedia=19438411&cfilm=214542.html
August 2: Decoding Neanderthals (2013)
By: Nick Clarke Powell
Synopsis: Over 60,000 years ago, the first modern humans—people physically identical to us today—left their African homeland and entered Europe, then a bleak and inhospitable continent in the grip of the Ice Age. But when they arrived, they were not alone: the stocky, powerfully built Neanderthals had already been living there for hundreds of thousands of years. So what happened when the first modern humans encountered the Neanderthals? Did we make love or war? That question has tantalized generations of scholars and seized the popular imagination. Then, in 2010, a team led by geneticist Svante Paabo announced stunning news. Not only had they reconstructed much of the Neanderthal genome—an extraordinary technical feat that would have seemed impossible only a decade ago—but their analysis showed that "we" modern humans had interbred with Neanderthals, leaving a small but consistent signature of Neanderthal genes behind in everyone outside Africa today. In "Decoding Neanderthals," NOVA explores the implications of this exciting discovery. In the traditional view, Neanderthals differed from "us" in behavior and capabilities as well as anatomy. But were they really mentally inferior, as inexpressive and clumsy as the cartoon caveman they inspired? NOVA explores a range of intriguing new evidence for Neanderthal self-expression and language, all pointing to the fact that we may have seriously underestimated our mysterious, long-vanished human cousins.
Trailer link: https://www.youtube.com/watch?v=Ds3oLufrNcs
August 9: The Family Farm
August 16: Queen of the Sun: What Are the Bees Telling Us? (2010)
By: Taggart Siegel
Synopsis: QUEEN OF THE SUN: What Are the Bees Telling Us? is a profound, alternative look at the global bee crisis from award-winning filmmaker Taggart Siegel, director of REAL DIRT ON FARMER JOHN . Taking us on a journey through the catastrophic disappearance of bees and the mysterious world of the beehive, this engaging and ultimately uplifting film weaves an unusual and dramatic story of the heartfelt struggles of beekeepers, scientists and philosophers from around the world including Michael Pollan, Gunther Hauk and Vandana Shiva. Together they reveal both the problems and the solutions in renewing a culture in balance with nature.
Trailer link: http://www.queenofthesun.com/about/trailer/
August 23: Burt's BuZZ.
August 30: Rising from the Ashes.