In the Hodgson Seminar Room (2nd floor, room 200) OR in auditorium, depending on availability.

All films start at 3 PM Films may change without notice due to circumstances beyond our control.

Please note: Many of these documentary films are available for loan through the McGill Library system (Redpath Library downtown and/or Macdonald campus) or through the FREE download on the KANOPY website.
---
  August 2: Decoding Neanderthals (2013)
  By: Nick Clarke Powell
  Synopsis: Over 60,000 years ago, the first modern humans—people physically identical to us today—left their African homeland and entered Europe, then a bleak and inhospitable continent in the grip of the Ice Age. But when they arrived, they were not alone: the stocky, powerfully built Neanderthals had already been living there for hundreds of thousands of years. So what happened when the first modern humans encountered the Neanderthals? Did we make love or war? That question has tantalized generations of scholars and seized the popular imagination. Then, in 2010, a team led by geneticist Svante Paabo announced stunning news. Not only had they reconstructed much of the Neanderthal genome—an extraordinary technical feat that would have seemed impossible only a decade ago—but their analysis showed that "we" modern humans had interbred with Neanderthals, leaving a small but consistent signature of Neanderthal genes behind in everyone outside Africa today. In "Decoding Neanderthals," NOVA explores the implications of this exciting discovery.
Trailer link: https://www.youtube.com/watch?v=Ds3oLufrNcs
  August 9: The Sand Wars
Most of us think of it as a complimentary ingredient of any beach vacation. Yet those seemingly insignificant grains of silica surround our daily lives. Every house, skyscraper and glass building, every bridge, airport and sidewalk in our modern society depends on sand. We use it to manufacture optical fiber, cell phone components and computer chips. We find it in our toothpaste, powdered foods and even in our glass of wine (both the glass and the wine, as a fining agent)!
Is sand an infinite resource? Can the existing supply satisfy a gigantic demand fueled by construction booms?  What are the consequences of intensive beach sand mining for the environment and the neighboring populations?
Based on encounters with sand smugglers, barefoot millionaires, corrupt politicians, unscrupulous real estate developers and environmentalists, this investigation takes us around the globe to unveil a new gold rush and a disturbing fact: the "SAND WARS" have begun.
 August 16:
Queen of the Sun: What Are the Bees Telling Us? (2010)
By: Taggart Siegel.  This film is a profound, alternative look at the global bee crisis from award-winning filmmaker Taggart Siegel, director of REAL DIRT ON FARMER JOHN . Taking us on a journey through the catastrophic disappearance of bees and the mysterious world of the beehive, this engaging and ultimately uplifting film weaves an unusual and dramatic story of the heartfelt struggles of beekeepers, scientists and philosophers from around the world including Michael Pollan, Gunther Hauk and Vandana Shiva. Together they reveal both the problems and the solutions in renewing a culture in balance with nature. Trailer link: http://www.queenofthesun.com/about/trailer/
  August 23: Island of Lemurs: Madagascar (2014)
By: Drew Fellman
Synopsis: Academy Award® winner Morgan Freeman ("Million Dollar Baby," "Dolphin Tale") narrates the IMAX® 3D documentary "Island of Lemurs: Madagascar," the incredible true story of nature's greatest explorers—lemurs. The film reunites Freeman with Drew Fellman, who also wrote and produced the 2011 IMAX 3D documentary "Born to Be Wild 3D," and director/cinematographer David Douglas, who was the director of photography on that film.
Captured with IMAX 3D cameras, the film takes audiences on a spectacular journey to the remote and wondrous world of Madagascar, where lemurs arrived millions of years ago as castaways. They've since evolved into hundreds of diverse species, but are now highly endangered. "Island of Lemurs: Madagascar" highlights the tireless efforts of trailblazing scientist Dr. Patricia C. Wright and her lifelong mission to help these strange and adorable creatures survive in the modern world. Joining Douglas once again behind the scenes are editor Beth Spiegel, co-producer Diane Roberts, and composer Mark Mothersbaugh. Songs are by Hanitrarivo Rasoanaivo & Tarika.
Trailer link: https://www.youtube.com/watch?v=dmt2NmjbYLA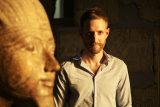 August 30: Secrets of the Dead: Ultimate Tut (2013)
By: Sean Smith
Synopsis: More than 90 years ago, in 1922, in Egypt's Valley of the Kings, archaeologist and Egyptologist Howard Carter made the greatest archaeological find in history: the discovery of Tutankhamun's tomb and its golden treasures worth nearly a billion dollars. Carter's find made Tutankhamun the most famous pharaoh in ancient Egyptian history. But the real story of King Tut has become shrouded in myth, with many mysteries around his tomb unsolved to this day.
In Ultimate Tut the Egyptologist Chris Naunton mounts the most comprehensive investigation ever undertaken to build the ultimate picture of Tutankhamun. Naunton takes a 21st century approach to ancient history, bringing together the latest evidence from a team of archaeologists, anatomists, and geologists; and blending 3D graphics, stylized reconstruction and action-adventure forensic investigation, to offer fresh insights into how Tutankhamun was buried, why his tomb was the only one to remain intact, and the enduring enigma around how he died.
  Sept 13: The Worm Hunters (2013)
In a Turkish headquarters the world's top earthworm scientists concoct a plan to find and name their ultimate discovery. Nothing will stop them as they travel to all corners of the world with spades, GPS worm locators and secret worm outing fluids to unearth their prize. But love turns savage when things don't go to plan and the worm gets the upper hand. An epic adventure into an underground science and an unstoppable passion.
  Sept 20: Comet Encounter
Comets have fascinated, even terrified us for thousands of years. This year, a particularly massive chunk of ice and rock is hurtling our way, an object that will fascinate billions and should create the space show of the century. Right now Comet Ison, somewhere between 1 and 10 kilometers in diameter, is just beyond the orbit of Jupiter. As it races past us toward the sun it should develop a tail that will light up the skies brighter than a full moon. In this exciting special, NGC teams up with scientists all over the world as they follow a once-in-a-lifetime event and shoot breath-taking images of the sun-grazer comet. Bringing audiences up close and personal with one of stargazing's most spectacular displays, Comet Ison reveals what the comet is made of, how it behaves and how it marks the latest chapter in the fascinating relationship between comets and humankind.
  Sept 27: Vanishing of the Bees (2012)
Vanishing of the Bees, narrated by Ellen Page, takes a piercing investigative look at the economic, political and ecological implications of the worldwide disappearance of the honeybee. The film also highlights the positive changes that have resulted due to a tragic phenomenon known as "Colony Collapse Disorder." Providing viewers with tangible solutions they can apply to their everyday lives, Vanishing of the Bees unfolds as a dramatic tale of science and mystery, illuminating the greater meaning surrounding the relationship between humankind and Mother Earth. The bees have a message - but will we listen?
Oct 4: Empire of the Sun
In this first episode we explore the powerhouse of them all, the sun. We witnesses a total solar eclipse - when the link to the light and heat that sustains us is cut off for a few precious. But heat and light are not the only power of the sun over the solar system. WE will watch the battle between the sun's wind and earth, as the night sky glows with the northern lights. We'll make contact with Voyager, a probe that has been travelling since its launch 30 years ago. Now 14 billion kilometres away, Voyager has just detected the solar wind is beginning to peter out. But even here we haven't reached the end of the Sun's rule. We will learn how its greatest power, gravity, reaches out for hundreds of billions of kilometres, where the lightest gravitational touch encircles our solar system in a mysterious cloud of comets.