Jeffrey Mogil
Academic title(s):
Professor
Canada Research Chair in Genetics of Pain (Tier I)
E. P. Taylor Chair in Pain Studies
Contact Information:
---
Office: Stewart Biology Building, N7/42
Phone: 514.398.6085
Email: jeff[at]psych.mcgill.ca
Mailing Address:
Department of Psychology
1205 Dr Penfield Avenue
Montreal, QC
H3A 1B1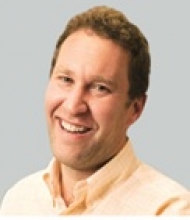 Biography:
Research Areas:
Research Summary:
Prof. Mogil is interested in nervous system mechanisms mediating the perception and inhibition of pain. Pain is a complex, subjective experience that displays considerable variability compared to other sensory modalities. In some instances and in some people, intensely noxious stimuli are not reported as causing pain, whereas others can experience excruciating pain from light touching of the skin. Some people are highly sensitive to pain relief from placebo administration, while others are insensitive to even high doses of morphine. Research is focused on uncovering and explaining sources of variability in these phenomena. We use a multidisciplinary approach ranging from molecular gene mapping to the development of new behavioural models. Recent experiments have uncovered surprising and intriguing social effects on pain behaviours in mice, and much current work in the laboratory is aimed at understanding these.
Selected References:
Mogil, J.S. (2015). Social modulation of and by pain in humans and rodents. Pain, 156 (Suppl. 1), S35-41.
Sorge, R.E., Martin, L.J., Isbester, K.A., Sotocinal, S.G., Rosen, S., Tuttle, A.H., Wieskopf, J.S., Acland, E.L., Dokova, A., Kadoura, B., Leger, P., Mapplebeck, J.C.S., McPhail, M., Delaney, A., Wigerblad, G., Schumann, A.P., Quinn, T., Frasnelli, J., Svensson, C.I., Sternberg, W.F., and Mogil, J.S. (2014). Olfactory exposure to males, including human males, stresses rodents. Nature Methods, 11, 629-632.
Mogil, J.S. (2012). Sex differences in pain and pain inhibition: multiple explanations of a controversial phenomenon. Nature Reviews Neuroscience, 13, 859-866.
Mogil, J.S. (2012). Pain genetics: past, present and future. Trends in Genetics, 28, 258-266.