Congratulations to Dr.Zari Dastani, our anatomical pathology resident
Her article entitled "Novel Loci for Adiponectin Levels and Their Influence on Type 2 Diabetes and Metabolic Traits: A Multi-Ethnic Meta-Analysis of 45,891 Individuals" was among the top 25% most cited PLOS Genetics articles as of August 2017.
                   PATHOLOGY GRADUATE STUDENT A VARSITY ATHLETE
Congratulations to Constanza Martinez-Ramirez, our PhD student, who scored the game-winning goal as the McGill University women's field hockey team rallied for a stunning 4-3 victory to earn their first ever conquest over the Toronto Varsity Blues, on Sunday at the University of Toronto's Back Campus field. She broke a 3-3 deadlock by scoring off a corner in the 68th minute of play.  The victory ended a prior winless streak against Toronto – see the article by  McGill Athletics  for the exciting details:  http://mcgillathletics.ca/news/2017/10/2/field-hockey-squad-snaps-73-gam...
          Welcome our new graduate students Myriam, Shaida, and Robert
We are delighted to welcome some wonderful new members to our Graduate Studies Community in Pathology this year - some arrived in September, and some will begin in January.   This fall, three new graduate students from Brazil, Iran, and Quebec joined our department.  Here is an introduction they have shared with us:
Robert Dube: I obtained my undergraduate degree from McGill University, majoring in pharmacology. I've always had an interest in the biomedical sciences. However, as I progressed through my undergraduate education, I became more and more interested in understanding the pathophysiology behind various diseases, and using my knowledge to develop novel methods of treatment. As such, it is no surprise that I jumped at the opportunity to become a member of the department of pathology at the university that I have come to know and love. I am currently completing my MSc as a member of the laboratory of Dr. Telleria and I am working on project involving the development of new strategies in the treatment of ovarian cancer. While Montreal has always been my home, over the past four years, McGill has truly become my second family. I am excited to remain an active member of the McGill community and look forward to contributing to the large body of research put forward by the university's many talented researchers every year.
My name is Myriam MacDonald and I am a plastic surgeon from Brazil. Being a newly admitted member of the pathology graduate program at the McGill University makes me truly proud. It is such an honor to be a student in one of the best universities in the world and be a part of this multicultural and world-class environment. During my Masters program I will be working under the supervision of Dr. Miguel Burnier and we will study the skin healing using new technologies. I feel so welcome by everyone I have met already and I am looking forward to doing my best. Besides, Montreal is a delightful place and one of the best cities in the world to live in, I am absolutely in love.
I'm Shaida Ouladan, a Ph.D. student in Dr. Gregorieff's lab. One of my major interests is working on intestinal stem cells and their role in GI carcinogenesis.  I was graduated from Mashhad University of Medical Sciences with a doctoral degree in medicine. Being involved in some research projects at medical school made me enthusiastic about basic science and encouraged me to develop my career as a medical researcher.  I moved to Germany work as a research scientist at the Institute of Pathology at University Hospital of Cologne.  I  got my master degree in cancer biology at the University of Kent, England.  I believe that Ph.D. program in Department of Pathology can boost my knowledge in cancer research and assists me to conduct interdisciplinary research projects in the future.  Joining this enable to benefit from the amazing academic atmosphere of McGill University.  In addition, outstanding seminars, workshops and library facilities keep me updated with current topics in the field of cancer research.  Working at MUHC- Research Institute puts me in contact with other researchers and eases learning and sharing new ideas.   Besides all academic privileges of being a member of McGill community, living in Montreal is fascinating to me. I really enjoy the cultural diversity of this city and having friends from all around the world.
Congratulations to Dr. Burnier and Dr. Park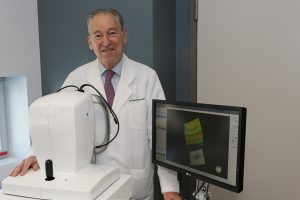 Dr. Miguel Noel Burnier Jr, a professor in the Department of Pathology and Dr. Morag Park, an associate member of the Department, were recognized along with six other McGill representatives as leaders in the health sciences through their 2017 election to the Canadian Academy of Health Sciences (CAHS) Fellows, one of the highest honours for individuals in the Canadian health sciences community.
Dr. Gao has recently published a Pathology Review and Practice Guide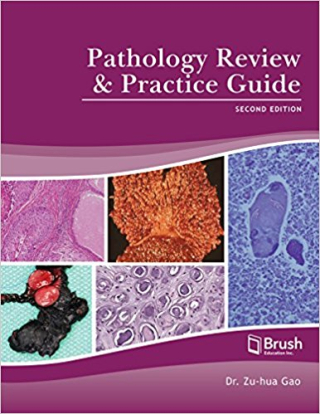 Our PhD student Necola Guerrina won second prize in the university-wide 3 minute thesis competition
The research team of Dr. Spatz published their work in high impact Journal

         Dr. Gao's Laboratory Made a New Discovery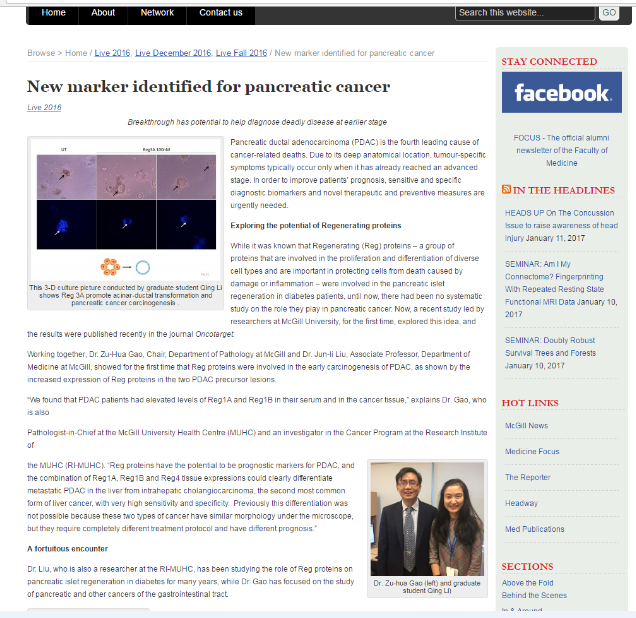 Dr. Rene Michel published his new book