Palliative Care McGill offers a biennial, full-day, accredited workshop for all health professionals interested in enhancing their palliative and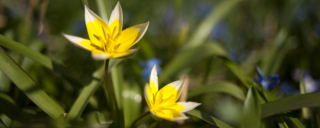 end-of-life care knowledge and skills.
Presentation topics include family meetings; depression and its differential diagnoses; advanced pain managment; anorexia, cachexia, asthenia; mouth care; radiotherapy in palliative care; ALS neuro palliative care; prognostic tools in palliative care; palliative care emergencies; delirium and palliative care, bereavement; and palliative sedation.
This workshop brings together professionals from diverse disciplines including geriatrics, emergency medicine, anesthesia, and home care, and provides an excellent opportunity for networking and discussing the challenges and opportunities of this rewarding field.
Click here for information on our 2013 (english)  2013 (french) and 2011 workshops.