Location
3755 chemin de la Côte-Sainte-Catherine, Montréal, Québec,
H3T 1E2
Service Description
The division is sub-divided into two complementary services.
The Marjorie & Gerald Bronfman Division of Palliative Care
This unit specializes in care for patients with complex needs and difficult symptom management.  The team includes physicians, nurses, music and art therapists, social workers, psychologists, pastoral care workers, volunteers and other allied health professionals. Amenities include a large family room with a small kitchenette, a kosher kitchen, family bathroom equipped with a shower, and a therapeutic spa for patients.  Each room can accommodate a recliner-bed for overnight stays.
Supportive Care Team
The Supportive Care Team is comprised of a palliative care nurse consultant and a team of family physicians who respond to requests for palliative care consults made by other units within the Jewish General Hospital.  In addition, the palliative care consult physicians provide both specialized oncology and palliative care to patients in a variety of oncology out-patient clinics: pulmonary, gynecology, medical, and radiation. 
Service Access
Referrals to Palliative/Supportive care are made through the patient's treating physician.
Contacts
Director, The Marjorie & Gerald Bronfman Division of Palliative Care: Dr. Bernard Lapointe, 514-340-8222 ext 22845
Head Nurse: Bessy Bitzas, 514-340-8222 ext 25602
Reception: 514-340-8222 ext 25422
Supportive Care Nurse Consultant:  Marylène Hétu, 514-340-8222 ext 23617
Please meet our team at the Jewish General Hospital
Clinicians
Harvey Chang, MD, FRCPCharvey.chang [at] mcgill.ca (,) completed his medical training at McGill University (1978-1983), his rotating internship and internal medicine residency at the JGH (1983-1988) and his Clinical Decision-Making Fellowship at Tufts University in 1990.  He possesses board certification in Internal Medicine from the Royal College of Physicians and Surgeons of Canada, and in Internal Medicine and in Palliative Care from the American Board of Internal medicine.  Since 1991, Dr. Chang has been attending staff at the JGH (General Internal Medicine) and Assistant Professor, Faculty of Medicine at McGill University.  Since 2000, he has also been the Medical Team Leader of the Palliative Care Unit at the JGH.
Michael Dworkind, MD, CCFP, FCFP received his medical degree in 1974 from the McGill Medical School.  He is full-time senior academic staff at the Jewish General Hospital (JGH) and the Herzl Family Practice Centre.  He holds the position of Senior Clinician at the Herzl Family Practice Centre and of Director of the Palliative Care Training Program.  He serves at the JGH as Director of the Living Will project of the Clinical Ethics Committee, Director of JGH Palliative Consult Service and Home Care.  He is Associate Director, Cancer Prevention Unit.  he is also Medical Director of Santé Cannabis.  Dr. Dworkind is Associate Professor of Family Medicine at the McGill Medical School.  He is a fellow of the College of Family Physicians of Canada.  In addition, he is a Board Member and Past-President of Physicians for Globe Survival.
Dr. Fuchsman is a family doctor who has been working part time in palliative care at the Jewish General Hospital since 1995.  She also works at the CLSC Cote-des-Neiges.  In addition, she works intermittently with Médecins sans Frontières, and for over 10 years practiced as a physician in Waskaganish on James Bay.
Marcia Gillman, MD, CCFP has been a member of the Jewish General Hospital's Department of Family Medicine since 1994 and is a Faculty Lecturer with McGill University's Faculty of Medicine.  She joined the JGH's Division of Palliative Care in 2000 as a member of the Supportive Care Team consult service, and since 2014 she has been an attending physician on the hospital's Palliative Care Unit.  As well, she is a member of the JGH's Pulmonary Oncology Interdisciplinary team and she holds weekly clinics for symptom management of outpatients with advanced lung cancer.  She has a particular interest in the use of cannabinoids as part of the supportive management of cancer patients, and has lectured at Continuing Professional Development events at the national level on the role of cannabinoids in cancer care.

Dr. Bernard Lapointe was born in Montréal and studied medicine at the Université de Sherbrooke.  He became involved with the care of the dying in the mid-80s while working in one of the citys' busiest AIDS clinics, La Clinique Médicale l'Actuel.  From 1989-1991, he served as Chief of the Bureau of Care Treatment and Support at the Federal Centre for AIDS (Health Canada) and continued his palliative / AIDS practice in Montreal.  He then joined Balfour Mount's team at the Royal Victoria Hospital as a full-time physician. He joined the Jewish General Hospital team as Chief of Division on Supportive Care and Palliative Care in September 2000.  He is an associate professor of Palliative Medicine in the departments of both Family Medicine and Oncology at McGill University.  In July 2009 he was appointed as the Eric M. Flanders Chair in Palliative Medicine, McGill University, and as the Director of Palliative Care McGill, Dept. of Oncology, McGill University. He is past-President of the Palliative Care Association of Québec, and of the Canadian Palliative Care Association and served on the Board of the International Associaton for Hospice Palliative Care.  He is currently a member of the Board of the Canadian Society of Palliative Care Physicians, and of the Quebec Society of Palliative Care Physicians. Dr. Lapointe is a member of the Editorial Board of the Journal of Palliative Care and is the Chair of the International Congress on Palliative Care that will be held in Montreal in October 2016.  Dr. Lapointe's interest in research revolves around the development of new analgesics for cancer pain, and support to the family caregivers of patients at the end-of-their-life. In 2002, he was the recipient of the Golden Jubilee Medal in commemoration of the 50th Anniversary of Her Majesty Elizabeth II Accession to the Throne and for his contribution to the development of palliative care in Canada.  He also received in 2012 the Diamond Jubilee Medal in commemoration of the 60th Anniversary of Her Majesty Elizabeth II in recognition of his contribution to Canada.  In 2007 he was awared the 2007 Canadian Hospice Palliative Care Award of excellence.  In 2016 he received the highest recognition from the Association québecois de soins palliatifs, le prix Reconnaissance.  Dr. Lapointe is a dedicated photographer and he has had the privilege of exhibitng in a few galleries in Montreal and in Magog, Quebec.
Dr. Jean Zigby is a family and palliative care physician with a broad practice base including breastfeeding, perinatal and home care.  He was trained at McGill University and is currently teaching at the Jewish General Hospital and the CLSC Cote-des-Neiges in Montreal.  He has practiced in hospital, clinic, rural and home-based environments for over 15 years in the province of Québec.  He is the co-founder of the not-for-profit business Synergie Santé Environment, an organization which works with healthcare institutions to improve their environmental impacts in Quebec.  He is the current president of the Canadian Association of Physicians for the Environment.
Nurses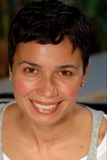 Bessy Bitzas, PhD, RN, CHCPN(C) is the Head Nurse at The Marjorie & Gerald Bronfman Division of Palliative Care at the Jewish General Hospital since 2000. She is a graduate of the Direct Entry Master's Program at McGill University's School of Nursing, class of 1997. She began her career at the Jewish General Hospital as a bedside nurse upon graduation, and in 2006 she received her certification in Hospice and Palliative Care from the Canadian Nurses Association.  In addition to her administrative duties, Bessy is involved in teaching and clinical supervision of nursing students and registered nurses and has presented on this topic at provincial, national and international conferences.  Bessy has also been involved in palliative care research and is a member of the Jewish General Hospital's Research Ethics Board, both the Ethics and Scientific Review Committees.  IN 2008, she began her doctoral studies in Nursing at McGill University under the supervision of Robin Cohen.  She is funded by FRESIQ and her research focus is on transitions at the end of life.
Marylène Hétu, N. M.Sc. works as the Palliative Care Nurse Consultant at the Jewish General Hospital.  She has an interest in promoting palliative care and supporting diverse cultures through the end-of-life processes with the patients and families.  In 2006, she began her bachelor degree studies in Microbiology at the University of Sherbrooke.  Having a profound need to care for people led her to follow a different path and complete a Master's Degree in Nursing from McGill University in 2014.  She began her career as a bedside nurse in the Palliative Care Unit at the Jewish General Hospital where she strongly developed her nursing practices and knowledge.  As a consultant, her microbiology background and master's degree provide her with a strong evidence based research approach that enhance patient assessment and quality end-of-life care.
Interdisciplinary Team
Nancy Wiseman has certificates in Health and Social Service Management from McGill University; Caring Paws Animal Therapy; and McGill Palliative Care Volunteer Training. She has been volunteering with Hope & Cope at the Jewish General Hospital since 2006. She serves on the Administrative and Executive Boards as Immediate Past President and as chair, co-chair, and committee member of the Annual Cancer Survivorship Day and Volunteer Educational Conference Day. Nancy volunteers weekly in a multifaceted role at the Alvin Segal Cancer Centre with the responsibility to facilitate and expedite the doctors' performance of their clinic duties, provide patients with resources to assist them through their treatments, and to undertake administrative tasks. Nancy's collaboration with her dog Lucas as a certified pet therapist in the Palliative Care Unit of the Jewish General Hospital provides the opportunity to deepen contact with patients and bring smiles to the faces of visitors, staff and volunteers. Their presence encourages people to speak and is a helpful and welcome distraction. Nancy helps people from their first diagnosis, through on-going treatments until annual follow-ups. 
Samantha Borgal, MA, MTA, is the Music Therapist at the Marjorie & Gerald Bronfman Division of Palliative Care at the Jewish General Hospital. She obtained her BA of Music Therapy from the University of Windsor with a special focus on voice and vocal performance as well as a master's in Creative Arts Therapies in Music Therapy from Concordia University in 2015. In addition to her clinical music therapy work, Samantha supervises interns and students, presents to staff and volunteers, and has been an invited presenter among community and international organizations regarding music therapy. Samantha remains dedicated to ongoing music therapy presentation, advocacy and research. 

Rifka Hanfling is the Coordinator of Palliative Care for Hope & Cope at the Jewish General Hospital.  Since 2013, she has been Hope & Cope's Assistant-Coordinator in Radiation-Oncology and has worked in Palliative Care.  She has initiated the "My Story" project.  A tool that helps the volunteer team practice by enhancing their knowledge of the person and support the establishment of therapeutic relationships in Palliative Care.  As Coordinator, she is the link between patients, volunteers and the medical team.  She leads the volunteer team and supervises their work.  She offers psychosocial services to patients and their families in their most difficult times of their lives.  She has a BA in Administration (France,  1972), DEC in social services (2013) and is presently earning her BSW at the McGill School of Social Work.