Joe Schwarcz: Making Science Palatable without Trivializing it.  Canadian Jewish News, April 29, 2014. 
A Treatment for Chemophobia. Huffington Post, April 11, 2014.
The Wizardry of Dr. Oz. Philadelphia Inquirer, Jan 27, 2014.
John Ioannidis on flawed research; separating the wheat from the chaff. McGill Reporter, October 21, 2013. 
Rejecting science a perilous path, writer argues. The Montreal Gazette, October 15, 2013. 
What's in a name? McGill Reporter, October 1, 2013. 
PCBs: Not what you thought  American Council on Science and Health, September 4, 2013.

The changing face of McGill medical students. August 9, 2013

Manitoba's pesticide ban grounded in emotion: KAP. July 5, 2013
Graduate research symposium draws high-profile keynote speakers. May 16, 2013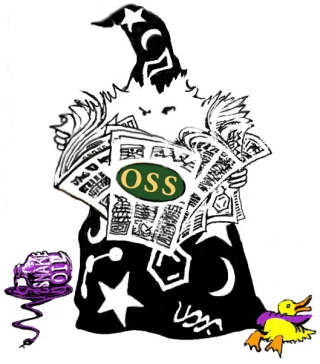 USA Today: Ten retailers urged to pull potentially toxic products. April 10, 2013
Dateline NBC: Hormone Disruptors. March 25, 2013
The Carl Sagan of Chemistry. Skeptic Vol. 18 No. 2, 2013
What You Think You Know (but Don't) About Wise Eating. New York Times, Dec 31, 2012
Critics Notebook: Good Eating is not Rocket Science. The Montreal Gazette, Nov. 27, 2012.
McGill series offers nourishing lectures. The Montreal Gazette, Nov. 7, 2012.
Quackbuster Joe Schwarcz takes on charlatans. Maclean's, March 22, 2012.
La preuve nécessaire. La Presse, Nov. 10, 2011.
Pseudoscience: From Quirks to Quacks. The Montreal Gazette, April 6, 2010.
Pseudoscience's human cost exposed at Trottier Symposium. The McGill Reporter, October 21, 2010.
Trottier Symposium to take on snake-oil salesmen and charlatans. The McGill Reporter, October 6, 2010.
James Randi: Amazing Pseudoscience Debunker. The McGill Reporter, October 6, 2010. 
The Diet Detective talks to nutrition expert Joe Schwarcz, chemistry professor at McGill University and author of An Apple A Day. Diet Detective, April 3, 2009.
Dr. Joe - everyone's favourite scientist.  The Montrealer, 2004.