Download our App!!

The McGill Office for Science and Society's nifty and sometimes quirky science is now available at your fingertips. The App is free and can be downloaded here:
Apple
Android 
Windows phone (8.0, 8.1)
---
Latest OSS Blog Articles: 
When protein is not protein
You need protein to build muscle. We have all heard that, probably as early as elementary school. And it is true. Muscle is mostly made of protein and its source is protein in the diet. But the route is not direct. Read More.

You Asked: Is there really a "dirty secret" about almonds?
Anytime you see an article that starts off with the heading "The Truth About….," it's a pretty safe bet that you will not get the truth. And so it is with an article circulating about almonds. "The Truth About Almonds: Almost No One Knows This Dirty Secret." What is the "dirty secret?" That the almonds are treated with the fumigant propylene oxide to prevent contamination by salmonella bacteria. Read More.

Want to keep Alzheimer's disease at bay? Who wouldn't? So let's surf the web! Keep in mind that almost every study encountered is riddled with "ifs" and "maybes."
Sticking to the Mediterranean diet – low in meat and dairy products, high in fruits, vegetables, legumes, cereals and fish – would seem to be a good start. A study of close to 500 seniors with mild cognitive impairment showed a reduced risk of developing Alzheimer's with adherence to the Mediterranean diet. Eating fish is an important feature, with studies showing that people with higher blood levels of omega-3 fatty acids tend to have larger brain volumes in old age. Read More.

Fear of Fries 
I've been repeatedly asked about the "dangers" of McDonald's fries. First a couple of disclaimers. I am not particularly fond of McDonald's French fries, and I am a fan of Michael Pollan's writings on food and nutrition, particularly his classic book "The Omnivore's Dilemma" in which he summarizes his 400 or so pages with the advice to "eat foods mainly of plant origin and don't eat too much." He is also a fan of home cooked meals, which is great, but sometimes his attacks on processed foods are overzealous. Read More.


 
---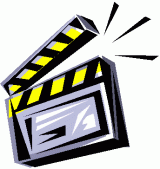 Don't forget to check out:
---
Did You Know?

Beans, beans, they're good for your heart
 
A diet rich in beans, chickpeas, lentils, and split peas will help lower LDL ("bad") cholesterol. An analysis in the Canadian Medical Association Journal in 2014 combined data from 26 randomized clinical trials that compared diets with and without such legumes. It found that consuming one simple daily serving (about 2/3 cup cooked) of these legumes reduced LDL by 5%, on average. Furthermore, many observational studies have linked higher intakes of legumes with a reduced risk of cardiovascular disase. However, one should note that these legumes cannot be digested and therefore pass through the small intestine straight to the colon, where they are broken down by bacteria which in turn, produce a gas.
For more interesting facts, please make sure to check out our
"Did You Know?"
section.
---
Scientists are Racing to Build a Better Diet Soda
In a crowded lab on the edge of Copenhagen, food scientists at Swiss biotech company Evolva Holding are scrambling to help reinvent one of the world's most popular drinks. The location is no accident. The Danish city's Carlsberg brewery discovered a way to isolate pure yeast cells in 1900, which was crucial to the mass production of beer, and the town has been a hub of fermentation innovation ever since. But instead of designing a new Pilsner or bock, these researchers are harnessing high-tech yeast to craft a far different quaff: the perfect soda. Read More.
Posture May Affect Memory, Learning
Previous studies have tied your ability to remember to things like marijuana use, depressive thoughts, and even your gender. But now new research has found that body posture may affect your memory as well as learning.
That's at least according to a study published in the journal PLOS ONE, in which researchers from Indiana University found that posture is critical in the early stages of acquiring new knowledge. Read More.
Weight Loss Drug Seeks Acceptance from Patients and Physicians
A new generation of weight-loss medications that suppress patients' appetites and make them feel full is facing reluctance among patients because of safety issues with past diet drugs.
The latest, Saxenda, from Novo Nordisk A/S, was approved by U.S. regulators late last year and hasn't hit pharmacies yet. Other new appetite-suppressing prescription drugs on the market include Qsymia, Belviq and Contrave. Sales of the drugs have been slower than expected. Read More.
Rapid Blood Test to Cut Antiobiotic Use
A new blood test can help doctors tease out whether an infection is caused by a virus or bacteria within two hours, research in Plos One suggests. It could stop patients being given antibiotics when they are not needed, scientists say. Read more.

Humans Need 'Stronger' Breast-Milk Than Most Mammals
It's no secret that breast feeding is most likely the best option for a newborn. Many studies have drawn parallels between breastfeeding and greater infant health, a more robust gut microbiome,  and even improved intelligence. However, not every child is fortunate enough to have access to their mother's milk, and must be fed formula instead. That's why researchers are working to uncover just what makes human mothers' milk special, determining that its more nutritionally packed than most. Read more.
---