Download our App!!

The McGill Office for Science and Society's nifty and sometimes quirky science is now available at your fingertips. The App is free and can be downloaded here:
Apple
Android 
Windows phone (8.0, 8.1)
---
Latest from the OSS:
Gordie Howe's "Miracle Therapy"
After the 86-year-old hockey legend suffered disabling strokes last fall, his family took him to a clinic in Mexico where he underwent experimental stem cell treatment. The procedure involved injecting neural stem cells derived from donated brain tissue into Howe's spinal cord as well as intravenous injections of bone-marrow derived stem cells. Read More.

Shark Attack
There's blood in the water….and the sharks are circling. Myself included. Finally the scientific community is waking up to the outrageous nonsense upon which Vani Hari, the "Food Babe," has built an empire. Read More.
"Organic Panic!"
A documentary series on organic cosmetics. Includes an interview with Joe Schwarcz.

Kicking at the soapboax
The madness of the Food Babe--is it time to stand up to bullying quacks?

The Food Babe is full of….chemicals!
Yes she is! Thousands and thousands of them. Let's just do a little experiment. Take a drop of her blood, or of course anyone else's, and subject it to chemical analysis. Here's just a small sampling of the compounds detected. Read More.

You Asked: How much salt is too much?
Reducing sodium intake has been a nutritional mantra for decades. We have repeatedly been told that cutting back on salt lowers blood pressure which in turn lowers the risk of heart attacks and strokes. Read More.
 
---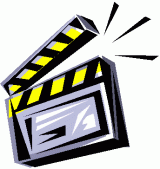 Don't forget to check out:
---
Did You Know?

Ice Cream & The War
During the Second World War, a psychiatrist concluded that ice cream were an effective treatment for combat fatigue.  Ice cream, he said, reminded soldiers of home.  In army camps it quickly became a staple at Sunday dinner and the Navy commissioned the first floating ice cream plant, a barge that produced 5100 gallons an hour.  But airmen had to improvise.  Some of these guys stationed in Britain placed ice cream mix in large cans in the tail gunner's compartment of bombers where the plane's vibrations and cold temperatures yielded a velvety product.  According to legend, one of these clever chaps was Irv Robbins.  And the rest, as they say, is history.
For more interesting facts, please make sure to check out our
"Did You Know?"
section.