Download our App!!

The McGill Office for Science and Society's nifty and sometimes quirky science is now available at your fingertips. The App is free and can be downloaded here:
Apple
Android 
Windows phone (8.0, 8.1)
Check out Dr. Joe's appearance on CTV's The Social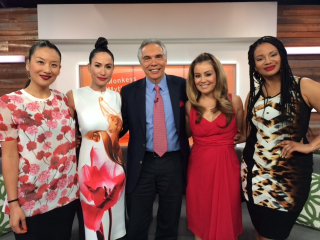 Dr. Joe and Bev Thomson chat about "Monkeys, Myths, and Molecules" on CTV's Canada AM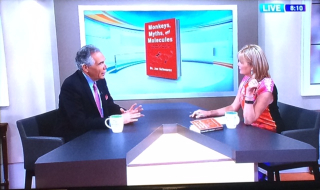 "Monkeys, Myths, and Molecules", Dr. Joe's 15th book is now on bookshelves! Why the curious title? Click on the book to find out.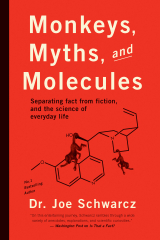 ---
Latest from the OSS:
Bee Buzz
Bees are critical to agriculture, there is no doubt about that. They fertilize various crops by spreading the pollen that they collect to meet their protein and fat needs. Recently there has been much concern about declining bee populations in some areas and speculation has focused on insecticides known as "neonicotinoids." Read More.

Murky Mercola
If you haven't heard of Joe Mercola, you have not been surfing the waves of health advice on the web. He is an osteopathic physician whose practice now is limited to offering mostly iffy medical advice on his website and selling a variety of questionable products. He claims his website "is not a tool to get me a bigger house and car, or to run for senate.". He says he funds his site and therefore, is not handcuffed to any advertisers, silent partners or corporate parents and profit generated from the sale of the products he recommend goes right back into maintaining and building a better site, " a site that, startling as it may be with all the greed-motivated hype out there in health care land, is truly for you." Read More.

Should one worry about reboiling water for coffee or tea?
An article is circulating on the internet about the dangers of reboiling water and concentrating dissolved chemicals. It amounts to baseless fear-mongering. Lets consider fluoride as an example. Read More.
 
Is it true that ice cream that doesn't melt easily should be avoided?
Joe Mercola, the font of much Internet poppycock, thinks that the safety of ice cream is somehow related to the ease with which it melts. He and other bloggers not well versed in science suggest that ice cream that does not melt easily should be avoided. Read More.

 
---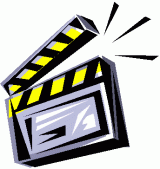 Don't forget to check out:
---
Did You Know?
Ear Candles
Ear candles are regularly promoted by alternative health suppliers and have been getting quite the hype from the media even though there is no evidence to suggest they have any real benefit. The idea behind the "treatment" is that one of these special wax candles is inserted into the ear and then lit. This produces cleaning vapours that penetrate the inner ear and remove impurities and wax, drawing them out by the suction that is allegedly created by lighting the candle. Supporters of the practice claim that it clearly works, since when you open up the remains of the candle it contains a waxy substance reminiscent of the earwax that we find in our ears.
For more interesting facts, please make sure to check out our
"Did You Know?"
section.