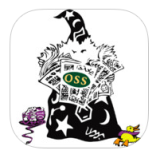 Free App!!!

We are pleased to announce that we now have an "App" both for Apple and Android devices so that the McGill Office for Science and Society's nifty and sometimes quirky science can always be at your fingertips. The Apps are free and can be downloaded here:
For Apple devices, you can download the app here.

For Android devices, you can download the app here.
For Windows phone devices (8.0, 8.1), you can downlad the app here.
---
Latest OSS Blog Articles: 
What is enough, enough?
On the "The Current," the CBC's national morning show, Dr. Heather Boon, Dean of Pharmacy at the University of Toronto, and I had a chance to express our views on the proposed study she is organizing to investigate the homeopathic treatment of attention deficit hyperactivity disorder (ADHD) in conjunction with the Riverdale Homeopathic clinic. Read More.

Hot Dog!
Otto von Bismarck, the celebrated German statesman once remarked that the two things you don't want to see made are sausages and the law. Read More.
Stay away from old goats
Think of a ghastly smell. Skunk? Halitosis? BO? Outhouse? Rotting fish? Rancid butter? Dog flatus? Decomposing flesh? All devastating. But let's not forget the penetrating fragrance of a billy goat. Especially a wet one. Read More.

Why Yet Another Study of Homeopathy?
This post needs a bit of a background. A few weeks ago we noted that the Dean of Pharmacy at the University of Toronto was organizing a trial on using homeopathic preparations for the treatment of ADHD. A letter to the Dean asking how a Faculty of Pharmacy would get involved in studying something that is dismissed by the vast majority of the scientific community seemed appropriate. Read More.

Lead: A stain on chocolate?
Lead is nasty. Since the body has a tough time eliminating it, exposure to very small amounts can cause poisoning over the long term. Diagnosis of lead poisoning is challenging because of the variety of symptoms it can produce. Vomiting, constipation, abdominal pains, headaches, mood disorders, high blood pressure, tingling sensations and fatigue can all be the result of lead poisoning, but of course these symptoms can also have other causes. Read More.
 
---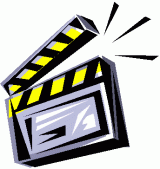 Don't forget to check out:
---
Did You Know?




Yes, they do have something in common. Squalene, a compound found in the vagina, is a natural lubricant. When a woman is aroused, squalene is secreted allowing the clitoris and labia to swell up and prepare the body for sex. In sharks, however, squalene is far less sexy. The compound is found in the livers of sharks and is believed by some cultures to have miraculous effects. The local people on the Japanese peninsula of Izu, for example, refer to the substance as "Samedawa" or a cure-all, believing it can heal a variety of diseases, ranging from constipation to cancer.
For more interesting facts, please make sure to check out our "Did You Know?" section.
---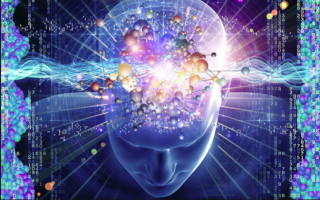 Nothing is wrong with your sex drive
LAST week, Sprout Pharmaceuticals resubmitted its drug flibanserin to the Food and Drug Administration for approval. Flibanserin, in case you haven't heard, is a drug intended to treat low sexual desire in women. Read More.
Worried when science plays God?
It was always going to be a controversial technique. Sure, conceiving babies this way could alleviate suffering, but as a Tory peer warned in the Lords debate, "without safeguards and serious study of safeguards, the new technique could imperil the dignity of the human race, threaten the welfare of children, and destroy the sanctity of family life." Read More.

Skin Test for Alzheimer's, Parkinson's shows early promise
A small, early study hints that a skin test may someday be able to help diagnose people with Alzheimer's and Parkinson's diseases. Researchers found that skin biopsies can reveal elevated levels of abnormal proteins associated with the two disorders. Read More.
Why your body jerks before falling asleep
As we give up our bodies to sleep, sudden twitches escape our brains, causing our arms and legs to jerk. Some people are startled by them, others are embarrassed. Me, I am fascinated by these twitches, known as hypnic jerks. Read More.
---