Download our App!!

The McGill Office for Science and Society's nifty and sometimes quirky science is now available at your fingertips. The App is free and can be downloaded on Apple, Android, and Windows (8.0, 8.1).




 
The 2015 Trottier Public Science Symposium videos are available here:
Roundtable 
Symposium, Day 1 (Drs. Brian Ward and Paul Offit)
Symposium, Day 2 (Drs. Geoffrey Kabat and Kevin Folta)

All events took place over two days at McGill's Faculty Club and the Centre Mont Royal. Please visit the symposium homepage for more details on the symposium.
"Monkeys, Myths, and Molecules", Dr. Joe's 15th book is now on bookshelves! Why the curious title? Click on the book to find out.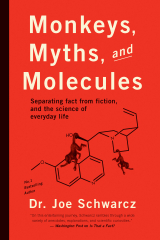 ---
Latest from the OSS:
Food Babe Lession #2
I'm not sure my chemistry lesson for the Food Babe got through to her but many of you said that I should keep up the effort to teach her some science. Others said that it was like trying to teach an ant to crawl up a Teflon wall. Let's give it another shot. Read More.
Food Babe Lesson #1
I think instead of criticizing the Food Babe on a regular basis, which could easily become a second career, it is time to take a different approach. Maybe we can be pro-active here and attempt to teach her some of the chemistry she so sorely lacks. Read More.
Catching some rays could help your heart
Life comes down to a struggle between risk and benefit. Although not always consciously, we evaluate our diet, our cosmetics, our medications, household chemicals and activity levels on the basis of whether they are good or bad for us. Mention sun exposure, and the conflict comes down to the "bad," namely skin cancer, and the "good," usually ascribed to the enhanced production of vitamin D. Skin cancer is bad, but why is vitamin D good?  Read More.

You Asked: Why does a barber's pole has a red stripe?
It represents the colour of blood. During the Middle Ages monks were required to shave the crown of their head, a function commonly performed by itinerant barbers. Also, under ecclesiastic law, monks had to be periodically bled. This was supposedly a symbol of piousness, of devotion to God. Read More.
 
---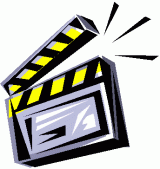 Don't forget to check out:
---
Did You Know?
Lipstick: a behind-the-scenes look
Lipsticks, (the waxy kind that come in the traditiontal tube), contain a variety of natural waxes, such as beeswax, caranuba wax, ozokerite, ceresin, or microcrystalline wax, which are all derived from petroleum. These waxes are softened with mineral or vegetable oils, or with petroleum jelly. And in order to get the colour spread evenly over the lips and remain there for more than 30 minutes, film formers are added. Colorants and preservatives too. And because there is such a high concentration of waxes and oils, antioxidants are frequently added as well. Some lipstick wearers are far too aware that there are products out there that dry up the lips, which is why some products add moisturizers such as lanolin, PEG derivatives or silicone derivativesto keep the lips moist. Who would've known??
 
For more interesting facts, please make sure to check out our
"Did You Know?"
section.