Here are the recordings for the 2014 Trottier Symposium Are We Alone?:
Symposium, Day 1 - Jim Bell "Postcards from Mars: Using Rovers to Explore the Habitability of the Red Planet" & Jill Tarter - "SETI: Looking for Technosignatures"
 
Symposium, Day 2 - Sara Seager: "The Search for Earth 2.0" & Joe Nickell - "UFO Mythologies"
 
---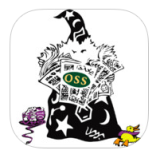 Free App!!!

We are pleased to announce that we now have an "App" both for Apple and Android devices so that the McGill Office for Science and Society's nifty and sometimes quirky science can always be at your fingertips. The Apps are free and can be downloaded here:
For Apple devices, you can download the app here.

For Android devices, you can download the app here.
For Windows phone devices (8.0, 8.1), you can downlad the app here.
---
Latest OSS Blog Articles: 
Chickens, toads, and gluten sensitivity
Keratosis pilaris is one of the many symptoms attributed to non-celiac gluten sensitivity in alternative medicine circles.  Keratosis pilaris - or "chicken skin" - is a benign skin condition reminiscent of permanent goose bumps. Read More.
Seedy business in grape seed extracts
A modest amount of red wine reduces the risk of heart disease, possibly because of the polyphenols it contains. Grape seed extract contains the same polyphenols as found in wine and has therefore been widely marketed as a dietary supplement with claims of having a beneficial effect on the human cardiovascular system. Read More.
Strange Treatments
Today we have a pretty good grasp of what causes illness. We know about infections, carcinogens, pollution, genetics, anatomical abnormalities and the consequences of a poor diets. Read More.

You Asked: Blueberries and Milk
"I put blueberries and milk on my cereal in the morning. Which one should I give up?" That was the question I received via email.  Read More.
---
Did You Know?

While the odd Beatle has been known to get drunk, generally beetles are tee-totallers. But not the cetonia beetles of Northern Africa. These inch long bugs have a particular penchant for eating rotten fruits which have been partially fermented. Fermentation is a process by which carbohydrates are converted into alcohol by the action of yeast. Apparently the alcohol has quite an effect on the beetles. They exhibit standard drunken behavior, including staggering and getting into brawls. Cetonia beetles have become a collectors' item, with at least one British pet store specializing in their sale. How do they get them? From trappers who catch the little beasts in banana-stuffed stockings soaked in beer. Nobody knows whether the cetonia beetles suffer from hangovers.
For more interesting facts, please make sure to check out our "Did You Know?" section.
---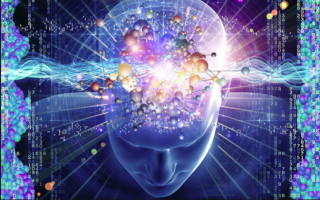 Alcohol and Health: the Good, the Bad and the Ugly
We've been getting a lot of mixed messages about alcohol.
On one hand, moderate amounts have been linked to health benefits. On the other hand, it is addictive and highly toxic when we drink too much of it. Read More.
FDA Approves Blood Test That Gauges Heart Attack Risk
The U.S. Food and Drug Administration on Monday approved a new blood test that can help determine a person's future odds for heart attack and other heart troubles. Read More.
Do We Need Another Leafy Green "Superfood"? We Have One!
Sometimes, because I am a person who writes about food on the Internet, public relations representatives offer to send me samples of new products to taste and (they hope) review. Read More.
---