Here are the recordings for the 2014 Trottier Symposium Are We Alone?:
Symposium, Day 1 - Jim Bell "Postcards from Mars: Using Rovers to Explore the Habitability of the Red Planet" & Jill Tarter - "SETI: Looking for Technosignatures"
 
Symposium, Day 2 - Sara Seager: "The Search for Earth 2.0" & Joe Nickell - "UFO Mythologies"
 
---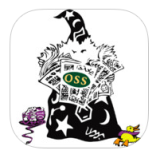 Free App!!!

We are pleased to announce that we now have an "App" both for Apple and Android devices so that the McGill Office for Science and Society's nifty and sometimes quirky science can always be at your fingertips. The Apps are free and can be downloaded here:
For Apple devices, you can download the app here.

For Android devices, you can download the app here.
For Windows phone devices (8.0, 8.1), you can downlad the app here.
---
Latest OSS Blog Articles: 
Chickens, toads, and gluten sensitivity
Keratosis pilaris is one of the many symptoms attributed to non-celiac gluten sensitivity in alternative medicine circles.  Keratosis pilaris - or "chicken skin" - is a benign skin condition reminiscent of permanent goose bumps. Read More.
Seedy business in grape seed extracts
A modest amount of red wine reduces the risk of heart disease, possibly because of the polyphenols it contains. Grape seed extract contains the same polyphenols as found in wine and has therefore been widely marketed as a dietary supplement with claims of having a beneficial effect on the human cardiovascular system. Read More.
Strange Treatments
Today we have a pretty good grasp of what causes illness. We know about infections, carcinogens, pollution, genetics, anatomical abnormalities and the consequences of a poor diets. Read More.

You Asked: Blueberries and Milk
"I put blueberries and milk on my cereal in the morning. Which one should I give up?" That was the question I received via email.  Read More.
---
Did You Know?
False fingernails can present problems.  Some people develop allergies to the adhesive, a variety of Crazy Glue, that is used to afix them.  This can result in breathing problems, watery eyes and congestion.  The nails are usually made of poly(acrylonitrile-butadiene-styrene), a flammable plastic  which has roughly the same flexibility and stiffness as fingernails.  At the temperature of a candle flame, this plastic can ignite in a second to produce a fiery ball of molten plastic that sticks to the finger.  So be careful with those romantic candle-light dinners.
For more interesting facts, please make sure to check out our "Did You Know?" section.
---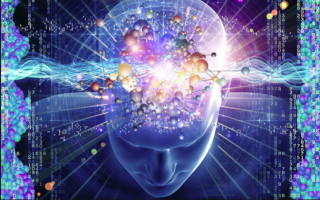 Trans Fats May Sap Your Memory
The trans fats found in your favorite junk foods aren't just clogging your arteries: New research shows they might also be messing with your memory. Read More.
Product Review: Turmeric and Curcumin Supplements and Spices
Supplements containing turmeric and its key compound, curcumin, may be helpful in treating inflammatory diseases and other conditions such as diabetes. However, recent tests by ConsumerLab.com found significant problems with two out of nine turmeric and curcumin products selected for testing. Read More.
Are dangerous plastics in Cayuga Lake and Erie Canal?
Christian Shaw and Gordon Middleton have been sampling Cayuga Lake and the Erie Canal for tiny pieces of plastic that have been widely found in waters all over the globe. Read More.
Debunking the myth of sugar and hyperactivity
There are many stories about food and its effects on us. Some come from our parents and grandparents telling us what to eat or not eat. Read More.
---