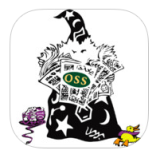 Free App!!!

We are pleased to announce that we now have an "App" both for Apple and Android devices so that the McGill Office for Science and Society's nifty and sometimes quirky science can always be at your fingertips. The Apps are free and can be downloaded here:
For Apple devices, you can download the app here.

For Android devices, you can download the app here.
For Windows phone devices (8.0, 8.1), you can downlad the app here.
---
Latest OSS Blog Articles: 
Whole grains and protein, part of a complete breakfast
"Eat Your Oatmeal! Study Finds That A Bowl A Day May Keep The Grim Reaper Away," screams a headline reporting on a study by researchers at Harvard University. Read More.

Pills for the Brain
Pop this pill and improve your memory. Swallow that one and reduce your cognitive decline. We see ads for such products all the time and I suspect they will increase as the baby boomers reach senior citizenhood. Read More.

Snake Bitten
Not many people have heard of boomslang. That's not surprising because these venomous tree snakes are a super shy and non-aggressive species native to Sub-Saharan Africa. Read More.
Bad Breath
Foul breath—also known as halitosis—is an unpleasant condition that affects almost everyone. Because it is so widespread, determining and subsequently diagnosing each individual patient can be difficult. Read More.
Dr. Oz's "Two Day Holiday Detox" should be flushed
One would think that producers of the Dr. Oz show would pay at least a little attention to the widely publicized study that appeared in the British Medical Journal examining the health recommendations made on medical talk shows. Read More.
When "Mayo" isn't "mayonnaise"
So, when is mayonnaise not mayonnaise? If you ask Unilever, producers of "Hellman's Real Mayonnaise", which is the market leader in the 11.3 billion dollar a year global mayonnaise industry, it's when the product contains no eggs. The Federal Food and Drug Administration agrees, defining "mayonnaise" as a condiment that must contain a specific amount of vegetable oil and egg yolk. Read More.
 
---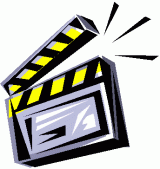 Don't forget to check out:
---
Did You Know?


Have you ever wondered why tungsten light bulbs develop a black deposit as they age?  This deposit is metallic tungsten, the same stuff that the filament is made of.  A lightbulb produces heat and light when an electric current passes through a resistance.  In this case the resistance is a tungsten filament.  Tungsten is close to ideal for a filament because it has a very high melting point and does not evaporate easily.  Nevertheless, small amounts of tungsten do evaporate and condense on the cooler glass surface.  As more and more tungsten evaporates, the filament gets thinner and the glass gets darker.  So darkening of the glass is a signal that the filament will soon break and the bulb will blow. We won't have to worry about this much longer as tungsten bulbs are being phased out in favour of LEDs.
For more interesting facts, please make sure to check out our "Did You Know?" section.
---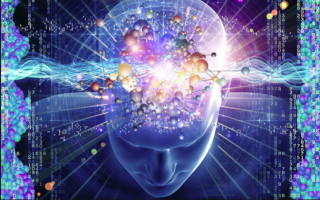 Beyond prevention: Sulforaphane may find possible use for cancer therapy
New research has identified one of the key cancer-fighting mechanisms for sulforaphane, and suggests that this much-studied phytochemical may be able to move beyond cancer prevention and toward therapeutic use for advanced prostate cancer. Read More.
Little or no benefit from nutrient additions to vitamin waters and energy drinks
A new study by researchers working at the University of Toronto and Ryerson University investigated the nutritional benefits of novel beverages (vitamin waters, energy drinks, and novel juices) sold in Canadian supermarkets by assessing their micronutrient compositions. The findings were published today in the journal Applied Physiology, Nutrition, and Metabolism. Read More.
Is coconut oil a "miracle" food?
Every month there seems to be a new "superfood" that is promoted heavily on the Internet and TV talk shows and endorsed by semi-celebrities. But rarely has a food gone through as dramatic a transformation from dietary villain to superhero as coconut oil and, indeed, all things coconut. Read More.
Why does food taste different on planes?
When your taste buds are way above the clouds, your normal sense of taste goes right out of the aeroplane's window. Katia Moskvitch investigates why this happens, and how airlines are trying to find ways to get our appetites back on track. Read More.
---