Are pregnant women reaching the recommended levels?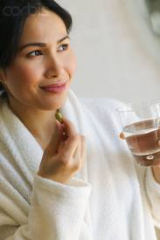 Neural tube defects (NTD) have decreased in Canada over the past 15 years, however, it is estimated that half of ALL birth defects could be prevented if women consumed more folic acid. In order to raise red blood cell (RBC) folate to a protective level (>906 mmol/L), the Society of Obstetricians and Gynecologists of Canada (SOGC) and Motherisk made a joint recommendation that most women take a 5 mg folic acid supplementation daily periconceptionally depending on risk criteria.
Study objectives:
1. Determine if periconceptional RBC folate levels are meeting protective levels
2. Correlate folic acid intake with RBC folate levels and
3. Characterize these women according SOGC criteria for folic acid dose.
Study Design:
This prospective observational study of 375 women is being conducted at a MUHC. Pregnant women are invited to participate at the time of their first routine prenatal blood test.  If informed consent is obtained an additional 5 ml blood sample is drawn for folate analysis and a brief questionnaire is administered.
Recruitment started in January 2011.
Funding:
Canadian Foundation for Women's Health (Alva Foundation) of the SOGC.  Folic Acid pamphlets were donated by the SOGC.
Research Team:
Principal Investigator: Alon Shrim, MD profile
Co-Investigators: Jennifer Snyder, PDt MSc; David Blank, MD; Bhushan Kapur, PhD; Jose Correa, PhD
Clinical Research Associate: Fady Shehata Tel 514-934-1934 x 34280