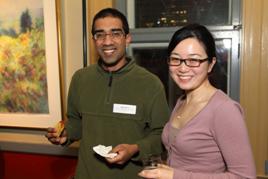 Please see the nested pages for details on upcoming ISS Program Events, Workshop* and Courses.
* The 2014 dates are still subject to change; the workshop material and location are to be finalized.
The ISS Program welcomes suggestions for relevant courses. To submit suggestions, please send the course name, course number, and location along with a brief description of the course and any comments to the administrator-MIAM [dot] engineering [at] mcgill [dot] ca (ISS Program). Suggestions will be reviewed by the ISS Management Committee.