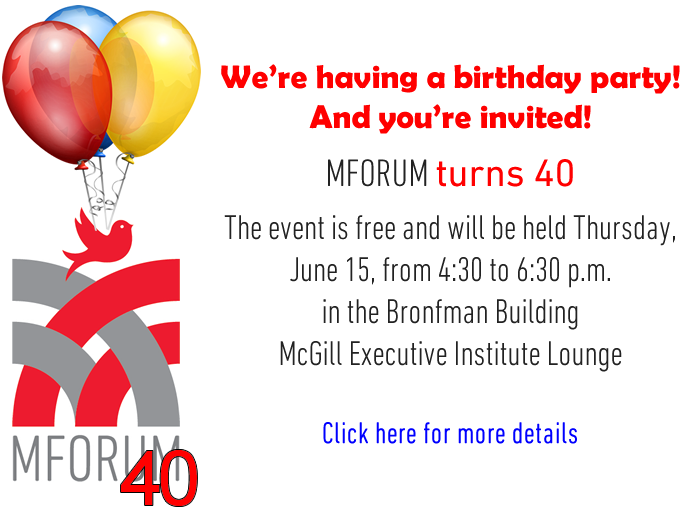 ---
---
2017 MFORUM Conference Presentations: We have uploaded the presentations we have received from speakers. We will add more as we receive them. Click here to view.
On CenterStage? All MForum members automatically have access to the Management Forum space on CenterStage (login using McGill ID and password). Come share and exchange on best practices using the online collaboration tools (document sharing, wiki, discussion forum and more!)
New feedback mail box. You can now leave us a note, a comment or a suggestion. Let us know how we performed, on topics that are close to you, subject of interests or simply to say thank you to someone. Note that this mailbox is anonymous. We cannot get back to you if you do not leave your info. 
Resources for Staff. Links to HR, Employee policies, training, courses 
Interview with Lynne Gervais. Following the 2014-2015 annual conference, MFORUM sat down with Associate Vice-Principal Lynne B. Gervais for a discussion about MFORUM and the year ahead. 
---