If you use Google Scholar to search for articles, you can configure it to use the WorldCat Link Resolver to access articles that are available through the Library.
To configure Google Scholar to show McGill Library links:
In Google Scholar, under Settings, click Library links.
Search for McGill, and make sure McGill University Library – McGill Library Full Text  is selected. 
Click Save.
Now when you search in Google Scholar, you'll see a link for "McGill Library Full Text" next to items in your search results.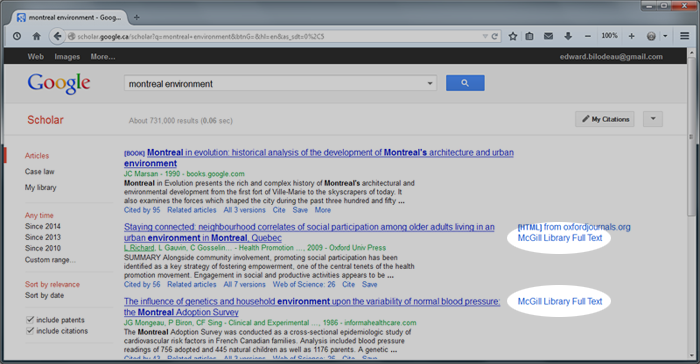 Click on this link and the WorldCat Link Resolver will show you how you can access the full text of the article through McGill Library's subscriptions.