On this page, through videos and testimonies, our students and graduates offer insights into what graduate studies in law has meant to them.
First, Daniel Clarry, an LLM student from Australia, talks about his legal background, his research interests, and why he came to McGill to do a master's degree.
Next, Kate Glover, a DCL candidate from Canada, shares with us her research interests and what led her to undertake a doctoral degree in law at McGill.
---
---
In the news
We also have some articles to share on the student experience:
Focus online, October 2014: DCL retreat
Reflecting on the DCL experience, professors and doctoral students venture into allusion, metaphor and a bit of stand up comedy as well. [Keep reading...]
McGill Law grad students come from numerous countries and speak many languages but they have one thing in common: each other. [Keep reading...]
Doctoral candidates Jodi Lazare and Geoffrey Conrad organized the Faculty's 5th annual DCL retreat this September, to discuss 'Finding Our Place in Academic Life.' [Keep reading...]
On September 4, More than 70 graduate students from 29 countries were warmly welcomed to the Faculty by Associate Dean of Graduate Studies, Professor Angela Campbell, and the President of the Graduate Students Law Association, DCL candidate Kuzivakwashe Charamba. [Keep reading...]
---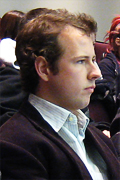 « What has impressed me most is not just the level of intellectual engagement I have experienced here at McGill, but the generosity of spirit I encountered both in my supervisor and in many other professors who were most helpful and encouraging when I sought them out to ask for guidance or advice. »
– Thomas McMorrow (Canada), DCL 2012 graduate
---
« My expectation of McGill as a top-notch institution of higher learning is confirmed! McGill is simply the Harvard of Canada!! »
– Poku Adusei (Ghana), DCL 2012 graduate
---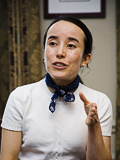 «A doctoral student needs permanent academic support and enhancement. My involvement in different activities where I could interact as a peer with many professors inspired me and reassured me on my scholarly choice.
From 2007 to date, I attended and participated in the Law and Arts Colloquium, the McGill Faculty of Law Spanish Language Initiative, and the Faculty Workshops where McGill Law Professors share their work in progress.
My DCL was a continuing growing process in which I evolved as a scholar. Since the start of my residence period, McGill provided me high quality research preparation and guidance. »
– Nelcy López Cuéllar (Colombia), DCL 2012 graduate
---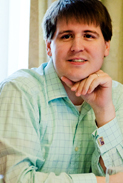 « McGill's Faculty of Law is a vibrant intellectual community, where professors and students are never reticent to ask the fundamental questions of what the law is, why it is that way, and what it should be.
Graduate students are pressed to think through the theoretical implications of their work, even if it does not necessarily end up in the thesis. »
– Charles Hoffman (USA), LLM 2011 and DCL candidate
---
« There is a fine collegial atmosphere at the Faculty. Apart from the opportunity for doctoral candidates to interact, there are opportunities for students to speak and network with faculty members.
Some of the most enjoyable moments of my doctoral and master's education at the Faculty have been discussions with my respective thesis supervisors. They have both been open to hearing my ideas while constructively challenging me on my positions and assumptions, helping to better craft my work. »
– Amar Khoday (Canada), DCL 2014 graduate
---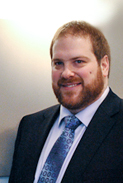 « the Faculty of Law's doctoral community is as intellectually rich as it is diverse. Bound by the objectives of academic curiosity and critical thought, its members contribute to a wonderful environment for the mutual exchange of ideas and provide a propitious forum for challenging ourselves and the assumptions underlying our respective work.

McGill's Faculty of Law offers the opportunity to engage with leading legal minds in various fields. A veritable carrefour of word-class professors and policymakers, the Faculty provides an ideal environment to facilitate our transition into the academic world.»
– Vincent-Joël Proulx (Canada) DCL 2011 graduate graduate
---
« The Faculty of Law and the Nahum Gelber Law Library offered me an environment that was ideal for the development of graduate-level research. From courses to seminars and special lectures, students are always motivated to think "outside of the box" and not a single idea is ever discouraged on the basis of traditional or formalistic understandings of the law. This enabled the development of research with freedom, academic self-confidence and an innovative mindset. The broad access to research sources and the support of the library staff foster the relevance of the work produced by doctoral students at the Faculty.
Professors make use of innovative and engaging teaching methods. The Centres, Institutes, etc. promote interesting and fruitful spaces for the exchange of ideas between doctoral students and faculty members. These small and close-knit research communities facilitate the insertion of doctoral students as strong contributors in their chosen fields. »
– Melissa Martins-Casagrande (Brazil), DCL 2011 graduate
---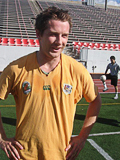 « McGill University is an invigoratingly international environment. The LL.M. program is composed of a diverse mix of students from different countries. I find this international atmosphere a good preparation for, and more reflective of, the world in which I eventually hope to work.
McGill's courses are tailored towards maximizing the learning experience of each individual student. »
– James Pender (Australia) LL.M. '08 graduate
---
« I did the LL.M. at McGill, and I came back to pursue doctoral studies. Doesn't that say enough? McGill and its Faculty of Law create a very stimulating environment. There are so many interesting people to meet who do care about you and your research. Professors really care about the supervision of DCL candidates: They simply want to support us and our research."  »
– Philipp Kastner (Austria), LLM 2008 & DCL 2014
---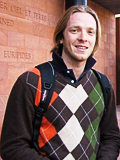 « Whereas many LL.M. programs aim exclusively at professional careers, McGill's approach satisfies both academic interests and professional education.
Its long-standing reputation in the comparative study of law and bijural legal education is source of knowledge and inspiration. »
– Maximin Court de Fontmichel (France) LL.M. '08 graduate
---
« Toutes les fois que je visite la Faculté de droit, je me sens comme chez moi. Il règne une ambiance familiale. »
– Alain Parent, D.C.L. candidate
---
« The Law Faculty at McGill has a transsystemic approach to law which gives me the advantage, as a civilian trained lawyer, to have access to professors that are proficient in both civil and common law.
This unique advantage gives me the opportunity to compare different experiences with the law in both traditions. »
– Enrique Boone Barrera, D.C.L. candidate
---
« Studying my LL.M. at McGill was a great decision and has contributed in invaluable ways to my professional career and my personal growth. Montreal is an unforgettable city, with lots of colour and a great, fun and young multicultural life.»
– Fanny Gómez (Venezuela) LL.M. '06 graduate
---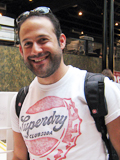 « I chose McGill because I knew that the people in my class and the professors that I would learn from would make all the difference in the calibre of my education and my total graduate experience. And they did. »
– Ryan Kirshenblatt (Canada) LL.M.'08 graduate
---
« The close-knit community at McGill's Faculty of Law is a rare find amongst top-level institutions, many of which exhibit a greater divide between faculty and student. The university is complemented by Montreal's beautiful scenery and vibrant atmosphere. The campus is buzzing in all seasons, guaranteeing some of the most memorable years of any student's life. »
– Rish Handa (Canada) B.Sc.'02, LL.M.'08, and Ph.D. candidate at Queen Mary College, University of London
---
« The atmosphere at the Faculty is relaxed; the professors are approachable and enjoy discussion with students. My thesis supervisor was extremely knowledgeable, and always available for discussion and comments on a very short notice. He proved to be great mentor and a model professor me and other students. »
– Catherine Piché, DCL 2011 graduate (Canada)