Graduate Studies
Are you curious about pursuing advanced legal studies at McGill, such as a Doctoral degree (D.C.L.) or a Master's (LL.M.) in law? Discover what the Faculty offers in Graduate studies in law.
Graduate Programs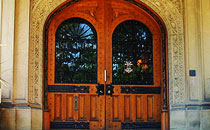 Detailed information about Doctoral (D.C.L.), Master's (LL.M.) and Graduate Certificate programs, along with useful information for current graduate students is located in Advanced programs in law.
Graduate Students
Information on orientation, news, resources, opportunities for students, office hours, and more are found under Student Life.
Graduate Admissions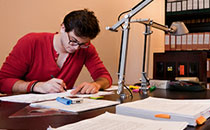 For more information on Law Graduate Admissions, go to Graduate Law Programs Admissions.
Fellowships
For more information on Major Competitive Fellowships for graduate students in Law at McGill, go to Financial help (Law Admissions).
Financial Support
For more information on financial support for graduate studies in law Financial Support (Law Grad studies).



McGill's central resource for guiding supervisors, graduate students, and postdoctoral fellows through their shared learning experiences, Supervision's site offers insights from the scholarship of teaching and learning as well as specific advice on McGill's practices. (external link)