The Student Ambassador Program connects admitted and prospective candidates with current McGill Law students.
Our student ambassadors are keen to share their own perspectives with future McGill Law students. They can answer your questions, show you around the Faculty, and are uniquely placed to tell you about the advantages of studying law at McGill.
To contact a Student Ambassador, undergradadmissions [dot] law [at] mcgill [dot] ca (send them an email).
Click on the Français link (upper right) to see more of our ambassadors, who would be happy to speak with you in French.
Meet five of our student ambassadors (who are now recent graduates) through a series of short videos.
---
John
John grew up in Kamloops, British Columbia and learned French in the Immersion program. He was a tour guide in the Parliament buildings in Ottawa for 4 years. John completed a B.A.H. in History at the University of Ottawa prior to coming to McGill Law.  
Since then, John has been actively involved with the McGill Law Students' Association as a student representative at Faculty Council and as VP-External, and he is also a volunteer with Pro Bono Students Canada. 
---
Diana
Born and raised in Romania, I grew up practicing TaeKwonDo and learning four languages. I soon discovered a passion for travelling, having spent most of my summers in Europe, Asia and South America.  I graduated from Concordia University with a B.Sc. Honours in Psychology, with two minors in Multidisciplinary Studies and Law and Society. My academic journey has also been greatly enriched by experiential learning.
Being involved with my local community allowed me the opportunity to lend a helping hand to international organizations such as the United Nations. Witnessing first-hand the worldwide plight of poverty, persecution and corruption fueled me to seek knowledge about the field of criminal law and the limits of the criminal justice system, both as a punitive and a remedial institution.
I have therefore come to the Faculty of Law to embrace the pluralistic nature of the law and learn to integrate the different social, cultural, economic and political facets that continuously serve to inform and shape it. As a first-year student, I hope to be of help to prospective students, having gone through the process myself only recently. 
---
Michael
I lived in Winnipeg my whole life prior to moving out to Montreal to attend McGill, except for a brief period where I lived in Kenya for three months. Travelling is something I do as often as possible and living in Kenya provided me the opportunity to also incorporate several of my other interests. These include such things as humanitarian efforts and getting to know new people and cultures.
My hobbies also include sports, particularly hockey, which I played for many years. I have been involved in many others as well, from soccer as a kid to most recently playing on a dodgeball team.
I completed a B.A. in Politics and Philosophy at the University of Winnipeg, and so politics is another of my major interests and something that I will certainly continue to be involved in going forward. I am also Métis and identify as such.
---
Sandra
Sandra grew up in Nigeria, and later on moved to Brampton, Ontario. She completed a B.A. at the University of Guelph and a M.A. at McGill University before beginning her law studies. 
Her volunteer activities include: Class President at the Law Faculty for the past 2 years, Executive Editor of McGill Journal of Dispute Resolution, Co-Director of Innocence McGill and Criminal Law McGill, Chairperson of the Black Law Students Association of Canada, among many others.
Along with her love of volunteering, she enjoys volleyball, soccer, competitive dance, and photography.
---
Colin
Colin was born and raised in Winnipeg, and holds a B.A. in Conflict Resolution Studies from the University of Winnipeg. During his undergrad, he travelled to South Africa for a field course and participated in a United Nations study tour to Ottawa and New York City. 
Colin is currently in his second year of the B.C.L./LL.B. program, and he is involved with Mediation at McGill, the Student Advocacy Programme at the Legal Information Clinic at McGill, and the McGill Journal of Dispute Resolution. His interests in law include employment/labour law and alternative dispute resolution. He also loves travelling, theatre, and literature.
---
Olga
I'm originally an immigrant from Ukraine who grew up in Canada and the southern United States before coming to Montreal for my undergraduate degree. I completed a B.A. in Political Science, with minors in English literature and French language at McGill University. I stayed not only because I love it here, but also for the challenge of completing a dual degree in a bilingual program.
I enjoy cycling, camping, and all other outdoor activities, but I also love theatre, and I've taken up improv over the past year or so. I'm involved in a variety of activities at the Faculty, such as research assistance, the McGill Law Journal, and Student Advocacy. I hope to pursue a career in litigation.
---
Tom
I completed a B.Sc. in Psychology at Dalhousie University.  After completing my undergrad, I worked for two years in neuroimaging research at the Douglas Hospital/McGill, and then travelled through South-East Asia before enrolling in Law at McGill.
I'm very laid-back and I'd be glad to answer any of your questions about our great program! 
---
Stephen
Born and raised in Montreal, Stephen holds a D.C.S. in Music from Marianopolis College and a B.Mus. in Music History and Classical Voice from McGill.
Stephen is currently in his fourth year of the B.C.L./LL.B. program. During his time at McGill Law, he has served twice as VP Internal of the Black Law Students' Association and has volunteered with the Legal Information Clinic. He has also served as the inaugural music director of The Transsymphonics, a choral ensemble based at the Faculty of Law.
This past summer, Stephen worked at the Center for Research-Action on Race Relations, a Montreal-based NGO. He looks forward to starting Quebec bar school in January.
---
Stacey
Stacey is originally from Elora, Ontario. She holds an Honours Bachelor of Social Sciences in Political Science and History from the University of Ottawa. During her undergrad, she spent a year as an exchange student at Sciences Po in Paris and participated in a field research course in Dakar, Senegal.
During the summers, she has worked at the Parliament of Canada as well as at Gros Morne National Park in Western Newfoundland where she has satisfied her love of travel and outdoor adventures.
Stacey is in her first year of the B.C.L./LL.B. program at McGill. She plays the piano with the Transsymphonics (Faculty of Law choir) and plays on a McGill intramural ice hockey team. She speaks English and French, and basic Spanish and Mandarin. 
---
Kirsten 
My hometown is St. John's, Newfoundland and Labrador. I completed a B.A. Honours in History and French at Memorial University in Newfoundland. 
During my degree I completed an internship in the Commercial Policy section of the Embassy of Canada in Washington, D.C. I spent my summers working as a camp counsellor, a tour guide at Parliament in Ottawa, and as a student guide at national historic sites in eastern Newfoundland.
---
Daniel
I hold a B.Sc. in Nursing, a B.A. in Community and Public Affairs, and a M.A. in Public Policy and Public Administration. A practicing nurse of 8 years, my professional goals are motivated by a personal interest in the intersections between law, health, communities, and public policy. In this regard, McGill, as an institution of academic excellence, has provided me with invaluable opportunities and enabled me to explore these diverse connections.
Currently, I am a member of the Business Law Association. Furthermore, I volunteer at the Legal Information Clinic at McGill, work on the McGill Journal of Law and Health, and sit on the Faculty of Medicine's Institutional Review Board for Clinical Research Ethics. I am currently in my third year of the B.C.L/L.L.B program. 
---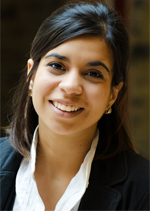 Viviane
Originally from Brazil, Viviane has lived in the U.S., France, and Canada. She has worked in development assistance programs in the Dominican Republic and Uganda, and visited more than thirty-five countries. Viviane holds a B.A. with Honours in Political Science from Concordia University.
Viviane is currently in her third year of law school. For her legal clinic course, Viviane works at Youth Employment Services' Legal Information Clinic where she provides legal information for start-up business in Montreal.  This year, Viviane is representing McGill University at the Gale Cup Moot Competition in Toronto.
In her free time, Viviane is the captain of VolleyLaw, a recreational volleyball team at the Faculty of Law.
---
Carla
Carla was born and raised in Vancouver, BC and holds a B.A.H. in Political Science from Trinity Western University. 
During her undergrad, Carla played varsity soccer and wrote her honours thesis on restorative justice practices in Aboriginal communities. She interviewed lawyers and judges as part of her research, and this experience confirmed her interest in pursuing a legal education. After graduation, Carla worked for a Member of Parliament in Vancouver. 
At McGill, Carla volunteers with Pro Bono Students Canada for an organization promoting women entrepreneurs, and is a member of Old Chancellor FC, the McGill Law recreational soccer team. She is currently in her first year of the B.C.L./LL.B. program.
---
Renz
Originally from the Philippines, I came to Montreal five years ago. I completed a D.E.C in Social Science in the Law and Society Program at Vanier College prior to beginning my legal studies at McGill this year.
In early 2012, I was fortunate enough to become a volunteer at the Immigrant Workers Centre (IWC) – a labour education and campaign centre for new immigrants and migrant workers. I realized that the problems faced by new immigrants were endemic in many communities in Canada.   My experience at IWC has reinforced my desire to become an advocate for society's most disadvantaged groups. I am also the chairperson of Anakbayan (Children of the People), a Filipino youth organization working on Human Rights issues in the Philippines.
Currently, I am part of Avocats Sans Frontieres, the Human Rights Working Group, and RadLaw.  I am fluent in Tagalog, English, and French - and intermediate in Spanish and Russian. I love painting, playing guitar, basketball, and politics.
---
Michelle
A proud Cape Bretoner, Michelle holds a Bachelor of Arts (Honours) in Political Science and Public Administration from Cape Breton University.
Her research interests include community economic development and historic conversation within municipalities. Michelle has served as President of her Student's Union and as Vice-Chair of Students Nova Scotia, with particular interests in advocating for student mental health services and increasing women's participation in student government. 
She is a first year student in the B.C.L./LL.B. program at McGill. Michelle hopes to return to the East Coast and work within the field of community development. 
---
Jessica
Jessica was born and raised in Montreal. She completed a B.A. in Psychology at Concordia University. 
This past summer, she worked as a legal intern at a non-profit organization in New York City, providing free legal services to low-income women. In her first year of law school, Jessica worked as a research assistant for Professor Lara Khoury. 
She is currently a Managing Editor of the McGill Journal of Law and Health.
---
Arad 
Born in Tehran, Iran, I moved to Canada at the age of 11. Because of my commitment to student life, I have been involved in student governance at various levels throughout my CEGEP and university years.  My curiosity has led me to undertake studies in a Science and Commerce double DEC program and ultimately in law.
During my legal studies I have been involved in UdeM's Debates Clubs and was elected as a representative for first year students in law. After my transfer to McGill, I was elected as McGill's LSA's 1L President during my second year in law.
While I am less active in student government during my third year, as I redirect my focus upon creating McGill's Journal of Dispute Resolution and clerking at the Court of Appeal, I am still looking forward to helping current and future students of our faculty through the Student Ambassador program.
---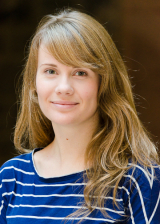 Anna
I grew up in Ottawa in a part Anglophone/part Québecois family and moved around Ontario for my studies, living in Kingston and most recently, Toronto. However, a love of travel and other cultures has taken me far and wide, with time spent living in France, England, Scotland, and travelling through places like India, China, Iceland, and Nicaragua.
Running and yoga are what keep me grounded, but I also add cycling, scuba diving, and volcano hiking to my favourite activities. I love Montreal, and have a special fondness for discovering new restaurants, cafes, and live music venues.
I hold a B.A. Philosophy and a Masters in Environmental Studies.  I began my studies at McGill's Faculty of Law in autumn 2013, with a focus on international environmental law.  I would be happy to discuss any aspect of studying at McGill or living in Montreal! 
---
Andrew
I'm a Maritimer, born and raised. I left Nova Scotia for Ontario to complete a B.A. Honours in Globalization and French Literature and Translation, at Huron University College at the University of Western Ontario. I began my studies at McGill Law in Fall 2012.
Since arriving, I've gotten involved in many activities at the Faculty. A proud member of Actus Reus, the Faculty theatre troupe, I also work with High School Outreach (L.E.X.), the Legal Information Clinic at McGill, and the McGill Journal of Law and Health.
Beyond the Faculty, I've also fallen in love with the city of Montreal. I can frequently be found in one of my favourite cafes. If you ever need a recommendation, feel free to ask. 
---
Joey
Joey, a second year law school student, is an active member of the McGill Business Law Association and a member of the Old Chancellor Football Club, the Faculty's soccer team. He is the proud father of 3 children.
Prior to studying law, he was involved in commerce on an international level, introducing new communications and media technologies to underdeveloped parts of the world. More recently, he co-founded an organization with global reach that enabled thousands of holocaust victims to receive reparations and indemnities from the German government. It is the latter experience that revitalized his passion for justice and the law.
Fluent in English, French and Hebrew, Joey will be happy to answer any of your questions and discuss the benefits of McGill's unique transsystemic law program.
---
Guillaume
Guillaume was born and raised in London, Ontario and holds an Honours Bachelor of Science in Biomedical Science & Political Science from the University of Guelph. During his undergrad he was heavily involved in student politics and served as both a member of the University's Board of Governors, and Co-Chair of the Student Senate Caucus.
At McGill, Guillaume has become involved in a variety of extra-curriculars including the High School Outreach program (L.E.X.), Mile-End Legal Clinic, Legal Information Clinic at McGill, Model United Nations Team, and Old Chancellor FC (the Faculty's intramural soccer club). He has also continued his involvement in student politics, serving as Speaker of LSA Council and Student Senator.
Academically, Guillaume is most interested in Health Law, Sports Law, and Civil Liability, although he also tends to have a soft spot for Property Law. His hobbies include all kinds of sports (CrossFit, soccer, volleyball and innertube waterpolo, to name a few), cooking, politics, and social media. Next year he will be a Tutorial Leader for the First Year Legal Methodology Program, as well as a Senior Student Advocate with the Student Advocacy Program. Having completed the recruitment process in his second year, Guillaume would be happy to answer questions from prospective students about law firm recruitment.