Integrated and Adaptive Water Resources Planning, Management, and Governance
Global impacts on water resources are increasing. Addressing these impacts depends on the ability of professionals to make knowledgeable and sustainable management decisions.


Description
This online program takes a holistic look at water resources management at the watershed and sub-watershed level with a specific focus on watershed planning techniques, adaptive management strategies, capacity building approaches, water governance, and water business risk assessment to strengthen integrated water resources management capacities globally.
Course Dates
September 30 to December 2
Cost
$1200.00
Objectives
The objectives of this program are to:
Improve water resources management through the implementation of applicable and effective integrated management tools and techniques.
Strengthen the principles of governance, planning, adaptive management and capacity building in local, regional and transboundary water resources regimes.
Provide participants with the competencies to develop skills and knowledge required for urgent needs in the water resources sector.
Delivery
This program uses a web-based system and a comprehensive text book developed specifically for this program. Using a web-based system allows participants to communicate with each other and can be accessed from a home and/or workplace computer. This method of delivery offers a flexible learning approach that can be easily accommodated into almost any work schedule.
Evaluation
Participants will be evaluated using various evaluation tools. Participants will be required to create their profile on the program site, and participate in the online discussion forum. Participants will also choose a watershed and will analyze the current state of the watershed and make recommendations on future priorities, governance, and methods of management, based on the modules taught in this program. There is no final examination.
Upon successful completion of the program, a letter of attestation of completion and a certificate of completion from the Department of Bioresource Engineering, McGill University will be issued.
Target group

Water resources professionals, recent graduates, and students with a background in geography, engineering, social sciences, environmental studies, business, or a relevant field are encouraged to apply, as water resources management is interdisciplinary and benefits from the participation of a diverse group of individuals.
Facilitators
Eduardo Ganem Cuenca is the Project Manager at McGill University for a $2.0M contract with Agriculture and Agri-Food Canada to investigate the effects of agricultural water management systems on greenhouse gas emissions in Eastern Canada. He is also spearheading the development and implementation of continuing professional development workshops and programs within the Faculty of Agricultural and Environmental Sciences at McGill University to create a diverse set of ongoing learning opportunities in the environmental, agricultural, and food safety domains. His portfolio includes the development and launch of the first online program in Integrated and Adaptive Water Resources Planning, Management and Governance, and he has been a key organizer for the annual McGill Conference on Global Food Security. 
Dr. Jan Adamowski is an Associate Professor in the Department of Bioresource Engineering in the Faculty of Agricultural and Environmental Sciences at McGill University. He came to McGill University in 2009 after working as a Post Doctoral Associate at the Massachusetts Institute of Technology in the USA. His main areas of research are hydrology and water resources management.  At McGill, he is the Lillian and David M. Stewart Scholar in Water Resources, Director of the Integrated Water Resources Management Program, and the Associate Director of the Brace Centre for Water Resources Management. 
Past Secretary of the Canadian Section of the International Joint Commission (IJC), Dr. Murray Clamen is a registered professional engineer with extensive experience in international water resource studies and environmental assessments. His career has included experience in the private sector with consulting engineering and research firms in Québec and British Columbia and a total of 33 years in the Federal Public Service; 30 years with the IJC, and three with Environment Canada. He holds a Bachelor of Engineering degree from McGill University and a PhD in Civil Engineering from Imperial College (University of London, England). Dr Clamen is an Adjunct Professor in the Department of Bioresource Engineering in the Faculty of Agricultural and Environmental Sciences at McGill University.
Dr. Wietske Medema is a Post-doctoral Fellow in Water Resources Management in the Department of Bioresource Engineering at McGill University in Canada.  She supports Professor Jan Adamowski as the Associate Director of the Integrated Water Resources Management Program. After working for over three years in Sri Lanka, involved in water and environmental projects in the areas of institutional development, capacity building and stakeholder participation, she completed a PhD at Cranfield University in the UK that was funded through a EU project called NeWater. This research project focused on the implementation of Adaptive and Integrated Water Resources Management approaches to deal with uncertainty and climate change. Wietske's research interests and activities at McGill focus on achieving sustainable land and water resources management policy and practice through stakeholder collaboration and social learning processes.
Registration
BEFORE registering, please contact the Program Director Jan Adamowski and the Course Instructor eduardo [dot] ganemcuenca [at] mcgill [dot] ca (Eduardo Ganem Cuenca) so that they can assess your suitability for this course. After you receive the go-ahead from the program director, please click on the Register button below. This will get you to a new page with some more information, from which you will be able to proceed to the actual Registration page.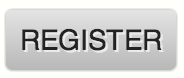 Cancellation Policy
Before ten (10) business days prior to the start date of the program: A refund will be issued, less a $100 administration charge.
Within (10) business days prior to the start date of the program: No refund will be issued however suitable participation substitution will be permitted.
All requests must be submitted in writing to: CPD@Mac.
The Faculty of Agricultural and Environmental Sciences reserves the right to cancel the program up to five (5) days prior to its start.