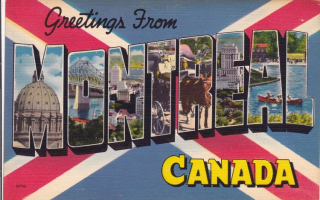 Montreal is an island — one of more than 400 on the St. Lawrence River
85% of the world's maple syrup comes from Quebec, Montreal's Provence. The maple sap collected used to make maple syrup is also used to make all kinds of maple goodies including maple butter, maple candy, marinades and baked goods.
Montreal is on the same latitude as Venice, Italy.
Habitat 67 is a strange looking housing complex built for the1967 World Expo. Architect Moshe Safdie based it on his master's thesis at McGill University.
Montreal has a city underneath the city. The Underground City is a maze of tunnels and shops that covers more than 18 miles.
With the highest number of tango dancers and dance halls on the continent, Montréal is the tango capital of North America.
In 2007, Forbes Magazine ranked Montreal as the 10th cleanest city in the world. 
Benjamin Franklin, an American statesman, was sent to Montreal during the American Revolution to persuade the Canadians to join the American cause against the British. After a stay of just ten days, Franklin left convinced that it would be easier to buy Canada than to conquer it.