Events are typically free and open to the public, but seating may be limited. For most events we ask that you please register. Pratique du bilinguisme passif dans les échanges.
FALL 2017
Please check this page regularly as we update our schedule of events.
September
Exhibition | The Gendered Cultures of Beer and Cheese: the Regulation of Human and Microbial Bodies on the Home and Industrial Scales, 1616 - 2017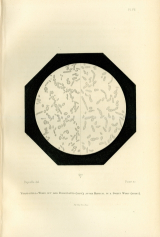 September 11- October 2, 2017
Vernissage: Friday, September 29, 6-8 pm
McIntyre Medical Building, Osler Library of the History of Medicine, 3rd floor, 3655 promenade Sir William Osler
This exhibition, comprised of medical texts, cookbooks, training manuals, and industry documents, showcases the ways in which advice about best fermentation practices has changed over time. As you visit the exhibition, we hope you will consider the following questions: How is the language employed around ideas of public health, food, and alcohol production gendered and classed? Are ideas about "what is safe" and "what is dangerous" regarding fermentation practices restricted to scientific understanding? To what degree are these ideas socially embedded concepts?
The materials for this exhibit come from McGill University's Osler Library of the History of Medicine; Rare Books and Special Collections; the Schulich Library of Physical Sciences, Life Sciences, and Engineering; the MacDonald Campus Library; the Blackader-Lauterman Collection of Architecture and Art; and the private collection of Alex Ketchum.
This exhibit has been made possible by the generous support of McGill University's Faculty of Medicine; the Institute of Gender, Sexuality, and Feminist Studies; the Department of History and Classical Studies; the Department of English; and the Office of the Vice Principal's Research and Innovation Grant.
We are pleased to offer this exhibit as part of this fall's conference, "Leavening the Conversation: Food, Feminism, and Fermentation" (September 29- October 1st). For more information, please visit: foodfeminismfermentation.com and https://www.mcgill.ca/library/channels/event/exhibition-gendered-cultures-beer-and-cheese-regulation-human-and-microbial-bodies-home-and-270061
Curated by Alex Ketchum, PhD candidate, Department of History and Classical Studies
For Osler Library of the History of Medicine's opening hours, please click here.
Studio XX: Alanna Thain in conversation with Michele Pearson Clarke 
"For NDN Girls at The End of The World: stories about sovereignty," by Erica Violet Lee, followed by IGSF Welcome Reception Wine & Cheese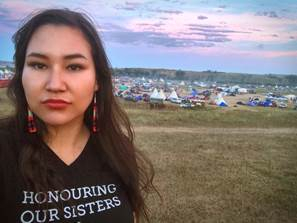 September 20, 2017
5:30PM – 7:00PM
Room 219, Leacock Building (accessible)
From 7:00 onwards IGSF Welcome reception wine and cheese in TNC (Tuesday Night Café), Morrice Hall (accessible).
The Institute for Gender, Sexuality and Feminist Studies is delighted to welcome writer and activist Erica Violet Lee. Lee is a nêhiyaw community organizer and writer from inner-city Saskatoon. Her work moves across academic, activist, and artistic fields, transgressing colonial borders and disciplines. Her talk will consider what resistance looks like today through an Indigenous feminist lens. Her talk will be followed by the IGSF start of the year reception with a wine and cheese. Please come out and meet other members of McGill queer and feminist research community!
For more information about Erica, visit https://moontimewarrior.com/about-erica or contact info.igsf [at] mcgill.ca.
​In partnership with: 7th Annual Indigenous Awareness Week
Esquisses Speaker Series: "The Digital Ruins of Amores Expressos: Re-examining Gender and Space in Brazilian Literary Blogs," by Prof. Cecily Raynor
Wednesday, September 27th, 12:30-2:00PM
IGSF seminar room (not accessible; seeking alternative)
Cecily Raynor
Assistant Professor, McGill University
Hispanic Studies
Department of Languages, Literatures & Cultures
Register here.
Sight and Sound Festival, Co-sponsored with Eastern Bloc
LEAVENING THE CONVERSATION: intersections of food, fermentation, and feminism
Saturday September 30 – Sunday October 1
 
We are pleased to announce the inaugural Intersections of Food, Fermentation, and Feminism conference, to be held over the weekend of September 30 – October 1, 2017, at the Institute for Gender, Sexuality, and Feminist Studies (IGSF) of McGill University. This two day, bilingual event will bring together scholars and makers with the goal of integrating the thinking and doing of fermentation.
 
At this time, we invite abstracts for paper presentations as well as proposals for panel discussions, workshops, galleries, and demonstrations. Details on submissions can be found below.
 
Please direct all inquiries to writemayaAnote[at]gmail[dot]com.
 
—

Food is a medium. Like conventional examples of media, food carries both content and relational messages that are produced, distributed, and consumed frequently and widely. As content, foods are the literal vehicles for delivering messages that are subsequently decoded and digested into meaningful units. Once absorbed, food-as-content can then be repurposed and mobilized by bodies, recirculating nutrients where needed. Fermented foods, in particular, act as a medium that interfaces between humans, microbes, and microbial foods. As a transformative process, fermentation incorporates multiple species, multiple senses, and multiple scales. As a metaphor, it operates as a productive figure for speculation and experimentation. Fermented foods also carry meaning and, as such, play into the relational and identity politics of the everyday eater. Here, a feminist lens provides a complex understanding of how the material and the discursive are constructed in and through food rituals, performatives, and customs. Where heteronormative ideologies dictate and prescribe, feminism and fermentation are grounded in the affective, the sensorial, and the peripheral. Thus, food, fermentation, and feminism literally and metaphorically figure into each other.
 
We follow McLuhan's broad interpretation of a medium to mean "that [which] shapes and controls the scale and form of human association and action" (McLuhan, 1964, p.2). Based on this lenient definition of a medium: How do food and ferments mediate and (re)negotiate questions of access, subversion, transformation, and agency? How can fermentation render alternative modes of mediating and processing? How do feminist accounts of the body or feminist modes of care shape scholarly work in food and/or ferments? How can the applied work of makers and mediators, coupled with the theoretical work of scholars fabulate a more plural and just future? How do food, fermentation, and feminism fold into one another?
 
At the core of each of these domains --food, fermentation, and feminism-- are binaries that animate dominant paradigms and power structures. Food is characterized by good/bad aesthetics, health/junk parameters, gourmet/street, and conventional/organic ideologies. Fermentation deals with human/nonhuman, self/other, and mind/body dualisms. Lastly, feminism is equally haunted by gender binaries, public/private spheres, productive/reproductive labor, affect/intellect, though many feminist scholars are actively collapsing these to propose alternate framings. We ask the question, what are the intersections between fermentation and feminism? How can material and discursive shifts in gender, germination, and gastronomy be leavened with the type of complexity that supports social change?
 
Some topics of interest include (but are not limited to):
foods performing feminism, or vice versa
fermentation as a feminist intervention
transformative media
intersectionality and ferments
the gendering of food/ferments
notions of gender/contamination
nourishment and/or feminist notions of care
bodies as unbound and porous
microbial agency and relational politics
heteronormativity and ferments
disruptive mediations
ferments and questions of scale
food, fermentation, and intimacy
gustatory/sexual consumption
food, participation, and agency
circulation of affect in food movement
food activism and materiality
radical media and microbes
changing gender roles over who is brewing/ fermenting/ performing this labor
We welcome abstracts/proposals from a variety of fields, including communication studies, gender studies, cultural studies, history, anthropology, sociology, English, art, political science philosophy, life sciences, as well as other disciplines. We hope to gather ideas from a broad geographic range. Submissions can be in English and in French.
 
Additionally, a select number of papers presented at the conference will be considered for publication in a peer-reviewed academic journal.
 
Please send an abstract (250 - 500 words) along with a brief biography (100 words) to byfilling out this form. 
(or if you have technical difficulties writemayaAnote [at] gmail [dot] com)
 
Proposals for pre-organized panel discussions, workshops, and demonstrations should include a summary (500 words), description of participants (100 words per speaker), as well as a proposed schedule.
 
deadline for abstracts & proposals Wednesday August 16, 2017

Conference Organizers / Guest Editors
Alex D. Ketchum, PhD candidate Department of History, McGill University
Maya Hey, PhD student Department of Communication Studies, Concordia University
October
Visiting Speaker: Florence Freitag on ground-breaking feminist filmmaker Maya Deren
Monday, October 2
4:00 pm
Moving Image Research Lab (MIRL), ​Peell 3475, Room 101
2017 marks the year of Maya Deren's 100th anniversary. Born in 1917 (-1961), the "mother of the underground film" is mostly known by film students and those attracted to the Avant-Garde or the connections of film and dance. Without a doubt, Deren is one of the most complex and multifaceted women artists of the 20th century. She reveals herself not only through her artistic production, but also and in a nearly activist way through her theoretical and feminist discourse. She created her very own choreographic image and performative language, and opened up new artistic collaborations through her belief in the idea of constant metamorphosis.
Florence Freitag (www.florencefreitag.com) is a Berlin based french-german interdisciplinary media and performance artist. Her work moves between collaborative processes in the role of performer, videoartist/documentarist, writer, director or curator. In 2017/2018 part of her artistic and curatorial focus is on her muse and constant inspirational companion Maya Deren. Currently developing a dance performance around Deren's work, Freitag will take a research-creation approach to Deren's work, in dialogue with experimental women's filmmaking inspired by choreographic questions and movement possibilities. In dialogue with Deren's films and a selection of feminist experimental works, Freitag will trace an "unstable equilibrium", linked to what she sees as Deren's "bodily way of filmmaking" as a creative philosophy. Films to be screened in 16mm include: Maya Deren: Meshes of the Afternoon (1943), At Land (1944), A Study in Choreography for Camera (1945), Meditation on Violence (1948); Amy Greenfield: Element (1973), Shirley Clark: Bridges-Go-Round (1958) and Tanya Syed: Delilah (1995). Free and open to the public.
Presented through the SSHRC-funded research project Anarchival Outbursts (PI Alanna Thain), with the Moving Image Research Lab, the Institute for Gender, Sexuality and Feminist Studies, and the Department of English, McGill University. For more information: Alanna.Thain [at] mcgill.ca
Renowned Performance and Media Artist Johanna Householder in conversation with Catherine Lavoie-Marcus 
​October 5, 4 pm 
IGSF Seminar Room, 3487 Peel, 2nd floor 
 
Johanna Householder is a Professor in the Faculty of Art and Graduate Studies at OCAD University, and is currently Chair of Cross-Disciplinary Art Practices. She has taught performance art and new media at OCAD U, since the early 90s. Her interest in how ideas move through bodies has led her often collaborative practice, and informs her research and writing on the impact that "performance" has in contemporary art and new media. She performs and lectures internationally. As a member of the notorious feminist performance ensemble, The Clichettes in the 80s, she helped reestablish lip sync as a viable medium for social critique.She is keenly interested in issues of embodiment, and the histories of live art as contained in the archives and the repertoire, and she recently reset her 1978 solo on dancers at Toronto Dance Theatre and in Residuals, at the Art Gallery of Ontario (AGO).
With Tanya Mars, she has co-edited two books: Caught in the Act: an anthology of performance art by Canadian women (YYZ, Toronto, 2004), and More Caught in the Act (YYZ, Toronto/ArtexteMontréal, 2016), and with Selma Odom contributed to Renegade Bodies: Canadian Dance in the 1970s (Dance Collection Danse, 2012). She is one of the founders of the 7a*11d International Festival of Performance Art which will hold its 12th biennial festival in Toronto in October 2018, and she co-chairs the Artistic Research Working Group of Performance Studies international. She is performing Oct. 6, 9pm as part of the VIVA! Art Action festival: http://skol.ca/en/programming/viva-art-action-johanna-householder-et-catherine-lavoie-marcus/
Catherine Lavoie-Marcus Catherine Lavoie Marcus is a choreographer, performer, teacher and researcher in dance. Since 2008 she has presented her creations in theatres and artist-run centres in Quebec (Tangente, Studio 303, Usine C, Centre d'art Skol, Fonderie Darling) and has shared her personal and group research internationally (France, China). She publishes theoretical and critical reflections in the form of articles and essays in the Presses du réel, in Dance collection Danse Press/es and in the magazines Spirale, Jeu, and esse arts+opinions. Catherine is newly a columnist for the publication esse in collaboration with Michel F. Côté and continues doctoral research at the University of Quebec in the program "études et pratiques des arts".
Esquisses Speaker Series: "Becoming Provincial: Women & Perfomance Outside London in the Long Eighteenth Century," by Prof. Fiona Ritchie
Wednesday, October 25th, 12:30-2:00PM
Brown 3001 (accessible)
Fiona Ritchie, Professor, McGill University
English Department
Register here.
November
Global Gay Rights: A History of the International LGBT Rights Movement
A talk by
Dr. Laura Belmonte
, Oklahoma State University
Monday, Nov. 13, 2017
5:00 - 6:30 pm
IGSF Seminar Room, 3487 Peel St. Second Floor
This event is sponsored by Professor Shanon Fitzpatrick of the History department.
Everything you ever wanted to know about trans rights in Quebec
A talk by visiting IGSF scholar, Jennifer Drouin
Thursday, November 16
5:00 pm
Room TBA
Esquisses Speaker Series: "Identifying Parents-in-Law: Recent Developments in Law's Understanding of the Parent-child Relationship," by Assoc. Provost Angela Campbell
Wednesday, November 29th, 12:30-2:00PM
Brown 5001 (accessible)
Angela Campbell
Associate Provost, McGill University
Policies, Procedures, and Equities
Register here.