THROUGH THE EYES OF RESISTERS AND RESCUERS: EMBRACING THE WILL TO ACT
Genocide and Crimes against Humanity Prevention Campaign
Wednesday, April 1st, 2009
12:30 - 14:00 p.m.
New Chancellor Day Hall, Rm 202, Faculty of Law
By trying to save their own lives or protecting victims, Resisters and Rescuers are driven by a 'Responsibility to Protect' and a will to act. Their acts of resistance carry great insight for reflection and inspiration.
Panelists:
Maruša Krese, journalist, writer, poet, and psychotherapist (Slovenia)
Berthe Kayitesi, PhD Candidate (University of Ottawa) and survivor of the genocide in Rwanda
Liana Fischer, Holocaust survivor
Moderator: Frédéric Mégret, Associate Professor, Faculty of Law, McGill
PROTECTING HUMAN RIGHTS OF PALESTINIANS IN THE WEST BANK, GAZA STRIP AND EAST JERUSALEM
Bassem Eid, Director, Palestinian Human Rights Monitoring Group, East Jerusalem
Friday, 27 March, 2009
11:30 to 1:00 pm
Old Chancellor Day Hall, Stephen Scott Seminar Room (Room 16)
Mr. Eid will discuss his work documenting violations by the Palestinian Authority and by the Fatah and Hamas factions against Palestinians. A journalist and human rights activist, Mr. Eid was formerly a senior fieldworker for B'Tselem, the Israeli Information Center for Human Rights in the Occupied Territories.
Endorsed by the Palestinian Human Rights Week Organizing Committee with the goal of fostering honest dialogue around Palestine and Israel.
THE LITVACK LECTURE: CELEBRATING TWO DECADES OF AUDACITY IN THE DEFENCE OF HUMAN RIGHTS
Commemorating the 20th Anniversary of the death of Bob Litvack
Tuesday 24 March 2009
5:00pm, Moot Court, Faculty of Law
3644 Peel St., McGill University
The Award was created in 1987 to recognize the memory of Mr. Robert Litvack, whose passionate committment to the defense of the rule of law brought about landmark decisions in aboriginal and linguistic rights. It is awarded to "a person who has made a distinguished contribution to the defense of the rule of law and the protection of the individual against arbitrary power".
Past recipients include Saad Ibrahim, Sandra Lovelace, Jeanette Corbière-Lavell, Mary Two Axe Early, Bassem Eid, Philippe Kirsch, Benjamen Ferencz, and Radhika Coomaraswamy.
Speakers' Bios
Ms. Samantha Lamb is legal counsel at Jewitt McLuckie & Associates, a union-side labour and employment firm. She practices in the areas of labour law, human rights law and personal harassment. Samantha received her Bachelor's degrees in common and civil law, with distinction, at McGill University. Her focus on international human rights law resulted in her being awarded the Nathan Cotler Memorial Prize in Human Rights Law and the Nancy Park Memorial Prize for Human Rights and Academic Merit. In 2003, Samantha interned with the Human Rights Commission of Pakistan in Lahore, Pakistan and in 2002 conducted research on behalf of the International Bureau for Children's Rights. Samantha also holds a Bachelor of Social Work from Ryerson University and worked as a child protection worker for several years in Vancouver's Downtown Eastside. Samantha sits on the Board of Directors of the Ottawa Rape Crisis Centre.
Ms. Asma Jilani Jahangir is the co-founder and chair of the Pakistan Human Rights Commission, as well as a UN Special Rapporteur on Freedom of Religion and Belief. Together with her sister and a number of other activists, Ms. Jahangir founded Pakistan's first female law firm. Despite receiving more than one death threat over the years, Ms. Jahangir has fought human rights violations in the courts and in the media. She has investigated the disappearance of prisoners in police custody and defended women who, having reported a rape, are accused of adultery and exposed to a death sentence. One of her clients, a woman who was seeking a divorce from her abusive husband, was murdered by her own family in the law firm's offices. When President Musharraf declared a state of emergency in 2007, Ms. Jahangir was placed under house arrest. Ms. Jahangir has authored two books: Divine Sanction? The Hadood Ordinance (1988) and Children of a Lesser God: Child Prisoners of Pakistan (1992). She is the recipient of several national awards, including Sitara-I-Imtiaz in 1995. In recognition of her services in the field of human rights, she was awarded the American Bar Association International Human Rights Award in 1992, the Martin Ennals Award and the Ramon Magsaysay Award in 1995.
Mr. Bassem Eid is the Executive Director and the founder of the Palestinian Human Rights Monitoring Group (PHRMG), which tracks human rights violations against Palestinians in the West Bank, Gaza Strip and East Jerusalem, regardless of who commits them. Mr. Eid's work at PHRMG has concentrated on documenting violations by the Palestinian Authority against its own citizens. In recent years he has also monitored abuses committed by the Fatah and Hamas factions. A well-known journalist and human rights activist, Mr. Eid was formerly a senior fieldworker for B'Tselem, the Israeli Information Center for Human Rights in the Occupied Territories. He has received numerous human rights awards, including the Litvack Award in 1996 and the Gleitsman Foundation Award (Los Angeles, CA). He frequently addresses Israeli and foreign audiences about the human rights problems facing Palestinians.
Professor Irwin Cotler, M.P., is a Canadian Member of Parliament, having served from 2003 to 2006 as Minister of Justice and Attorney General of Canada. He is currently on leave as a Professor of Law at McGill University, where he is Director of its Human Rights Programme, and Chair of InterAmicus, the McGill-based International Human Rights Advocacy Centre. A constitutional and comparative law scholar, he has litigated every section of the Canadian Charter of Rights and Freedoms, including landmark cases in the areas of free speech, freedom of religion, women's rights, minority rights, and war crimes justice. He has testified as an expert witness on human rights before Parliamentary Committees in Canada, the United States, Russia, Sweden, Norway, and Israel, and has lectured at major academic and professional gatherings in America, Europe, Asia, Africa, and the Middle East. As a member of the Liberal caucus, Professor Cotler was recently appointed Special Counsel on Human Rights and International Justice.
THE POTENTIAL OF HUMAN DIGNITY AS A FRAMEWORK FOR VULNERABLE GROUPS
A workshop discussing research conducted for the Swiss Initiative to Commemorate the 60th Anniversary of the Universal Declaration of Human Rights - Protecting Dignity: An agenda for Human Rights
Friday, March 20th, 2009
9:30 a.m. - 6:00 p.m.
Faculty of Law
TEN YEARS AFTER TAMPERE: COORDINATING AND HARMONIZING EUROPEAN ASYLUM POLICY: IS IT POSSIBLE, OR DESIRABLE?
A Hans and Tamar Oppenheimer Chair in Public International Law Lecture with Professor Bruce Leimsidor, University of Venice
Friday, March 13th, 2009
11:30 a.m. - 1:00 p.m.
Old Chancellor Day Hall, Stephen Scott Seminar Room (Room 16), 3644 Peel Street
A presentation by Bruce Leimsidor, University of Venice, on the recent developments of EU Migration Policy.
At the summit in Tampere, Finland, in 1999, the leaders of the European Union set what seemed to be the reasonable goal of harmonizing asylum procedures and criteria throughout the Union by 2004. Refugee advocates immediately suspected, however, that such an attempt at harmonization would result in a search for the lowest, or most restrictive, common denominator in asylum policy and that little if any attention would be given to assuring access to asylum and a functional level of protection throughout Europe.
Now, five years after the Tampere deadline, despite several EU directives aimed at harmonization, Europe is still nowhere close to having a uniform asylum policy or procedures. It seems that the main area of coordination has been in enforcing the Union's external borders and limiting potential refugees' access to European asylum; the worst fears of the refugee advocates expressed during follow ups to Tampere seem to have been realized.
Specific situations, especially in Southern Europe (Greece, Italy, and Spain) will be cited, showing how coordinated EU action has worked to the detriment of asylum and how, in cases of non compliance with EU standards, the EU has been ultimately helpless in moving member states toward protecting asylum seekers' rights.
About the speaker
Bruce Leimsidor is Professor at the University Ca' Foscari, Venice, Italy (University of Venice), since 2003. He teaches courses on immigration, immigration related legislation, and the immigration program of the European Union. He has been a regular consultant for the Venice City Government on asylum issues since 2005.
HUMAN RIGHTS ADVOCACY IN AFRICA: BETWEEN LAW AND POLITICS
Georgette Gagnon of Human Rights Watch - with HRWG
Wednesday, February 18th, 2009
12:30 - 2:00 p.m.
Room 203, Faculty of Law
Speaker's Bio
Georgette Gagnon, an international human rights lawyer, is Deputy Director of the Africa Division of Human Rights Watch, the largest US-based human rights organization. She leads a team of international researchers who conduct fact-finding investigations into human rights abuses in countries throughout sub-Saharan Africa, and publish findings that expose abusive governments to their citizens and the world. Through advocacy at the United Nations, the European and African Unions, in Washington and other world capitals, Georgette and her colleagues urge governments to change their policies and practices to uphold and protect human rights.
From 2001 to 2003, Ms. Gagnon held the post of Director of Human Rights for the Organization for Security and Cooperation in Europe Mission to Bosnia and Herzegovina. She managed the Mission's human rights field operation of 150 personnel assisting the nearly two million citizens of Bosnia who were made refugees or internally displaced by the 1992-1995 war to repossess property lost during the war and return to their pre-war homes. Ms. Gagnon has also been involved in promoting human rights in war-torn Sudan. Her efforts have focused on documenting the human rights impacts of transnational business actors operating in conflict zones and developing legislative mechanisms to hold such actors accountable for the human rights consequences of their activities, and on preventing slavery. She has participated in missions to Sudan for the Canadian government, Canadian and British non-governmental organizations and the US State Department.
Ms. Gagnon served with United Nations missions in Bosnia and Herzegovina and Rwanda and worked with the Canadian International Development Agency on projects to strengthen human rights and the rule of law in China and India. She practiced law in Toronto with McCarthy Tetrault and the Law Society of Upper Canada for several years. She was called to the Bar of Ontario in 1986 and obtained her LL.M with Distinction in International Human Rights Law from the University of Essex in Britain in 1998. In 2003, Ms. Gagnon was honoured with the Walter S. Tarnopolsky Human Rights Award, given to a resident of Canada who has made an outstanding contribution to international or domestic human rights, by the International Commission of Jurists (Canadian Section), the Canadian Bar Association, the Canadian Superior Court Judges Association and the Canadian Association of Law Teachers.
THE PRACTICE OF LAWYERING: AN INSIDE VIEW FROM THE INTERNATIONAL CRIMINAL TRIBUNAL FOR RWANDA
A talk with Me. Paul Skolnik - with HRWG
Monday, February 16th, 2009
11:00 a.m. - 12:30 p.m.
Room 16, OCDH, Faculty of Law, followed by lunch at Thomson House
Speaker's Bio
Mr. Skolnik has a bachelor of civil law from McGill University. Soon after qualifying as a member of the Quebec bar, Mr. Skolnik went into practice as an attorney specializing in criminal, administrative and constitutional law. From 2002 to 2005, Mr. Skolnik represented Colonel Bagosora as co-counsel in the Military 1 Trial at the International Criminal Tribunal for Rwanda. In 2005, the Trial Chamber appointed me as Lead Counsel to General Gratien Kabiligi, former Chief of Military Operations in the Rwandan Armed Forces, in the Military I case. With over 30 year experience at the bar in criminal, and constitutional law, Mr. Skolnik has appeared before the Supreme Court of Canada as well as the Court of Appeal in Quebec and Ontario. He was recently senior trial counsel) in R. Munyaneza, before the Quebec Superior Court – the first case in Canada under the Crimes Against Humanity and War Crimes Act S.C. 2000.
ABORIGINAL CRIMINAL JUSTICE TEN YEARS AFTER GLADUE: PERSPECTIVES FROM QUEBEC AND CANADA
Feb. 5, 2009 - 5:30 PM to 7:30 PM
Chancellor Day Hall, Maxwell Cohen Moot Court, 3644 Peel Street
The Supreme Court of Canada's groundbreaking decision in R. v. Gladue acknowledged how systemic factors contribute to the overrepresentation of aboriginal people in the criminal justice system. The purpose of the event was to stimulate discussion on how the Gladue principles can be understood and integrated in Quebec, with attention to practical realities.
Speakers:
Professor Kent Roach (University of Toronto Law School)
Jonathan Rudin (Aboriginal Legal Services of Toronto)
Paul Turmel (Native Parajudicial Services of Québec)
Judge Louis Legault (Cour du Québec)
Donald Worme (Semagamis, Worme & Missens, Saskatoon)
Dowload the Gladue event programme [.pdf], or see the event in the calendar.
LA DÉSOBÉISSANCE COMME MODE DE LUTTE POUR LES DROITS DE LA PERSONNE
René Cassin Lecture
Jan. 27, 2009 - 5:30 PM to 7:00 PM
Chancellor Day Hall, Stephen A. Scott Seminar Room, 3644 Peel Street
A presentation by Jacques Sémelin, professor of political science and contemporary history, and research director of the Centre d'études et de recherches internationales in Paris. See the event in the calendar.
SETTLING MORAL ACCOUNTS: LAW, POLITICS AND MORALITY
Dec. 5, 2008 - 10:00 AM to 4:30 PM
Chancellor Day Hall, Stephen A. Scott Seminar Room, 3644 Peel Street
A two-panel event chaired by Jacob Levy (Political Science, McGill) and René Provost (Law, McGill). See the event in the calendar.
THE UN HUMAN RIGHTS COUNCIL: CAN THERE BE A NEW PARADIGM?
A talk with Edward McMahon - with the Centre for Developing Area Studies
Monday, December 1st, 2008
HUMPHREY EXHIBITION IN ATRIUM
With the Faculty of Law Library
December 2008
To mark the 60th anniversary of the Universal Declaration of Human Rights, an exhibition on John Humphrey's role in drafting the Declaration and his career as an advocate and scholar of human rights.
JOHN HUMPHREY FREEDOM AWARD SPEAKING TOUR - Q AND A WITH THE ZIMBABWE LAWYERS FOR HUMAN RIGHTS (ZLHR)
John Humphrey Freedom Award 2008
Tuesday, November 25, 2008
5:30 PM to 7:00 PM
Old Chancellor Day Hall, Common Room, 3644 Peel Street
The McGill Delegation of the Rights & Democracy Student Network and the McGill Centre for Human Rights and Legal Pluralism are pleased to co-sponsor a reception for ZLHR, the 2008 John Humphrey Freedom Award recipients. See the event in the calendar.
PROTECTING SOCIAL AND ECONOMIC RIGHTS IN ISREAL: FROM THE SUPREME COURT TO THE GRASSROOTS AND BACK
A talk by Professor Neta Ziv, Tel Aviv University - with Canadian Friends od Tel Aviv University and McGill Middle Eastern Program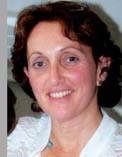 21 November 2008, 11:00 AM to 1:30 PM
Stephen Scott Seminar Room (no. 16), Faculty of Law
With a focus on clinical legal education, this lecture will provide an opportunity to consider the development of human rights practice and law in Israel. Dr. Neta Ziv will draw on her extensive experience in the field of law and human rights.
Biography of Professor Neta Ziv
Neta Ziv is the director of The Cegla Clinical Law Programs at the law school. She is the academic supervisor of the Human Rights Clinic and teaches courses on Legal Ethics and the Legal Profession, Law and Social Change and Rights of People with Disabilities.
Dr. Ziv received her LL.B. from the Hebrew University Law Faculty in 1983, her LL.M. from The American University in Washington, DC in 1986, and her J.S.D. from Stanford Law School in 2001. Dr. Ziv practiced as a public interest lawyer for the Association for Civil Rights in Israel between 1986 and 1996 and served as a leading attorney in some of Israel's major human rights cases litigated before the Israeli Supreme Court.
MONITORING HUMAN RIGHTS IN SERBIA
Wednesday, November 19th, 2008
12:30 to 2:00 PM
NCDH 204, Faculty of Law
Come sit down with our colleagues from the Belgrade Centre for Human Rights. Nevena Dicić and Jovana Zorić, young lawyers from Belgrade, will talk about their human rights monitoring work in Serbia.
About the Centre
The Belgrade Centre for Human Rights is a non-partisan, non-political and non-profit association of citizens concerned with the advancement of theory and practice of human rights. The principal goals of the Centre are advancement of knowledge in the field of human rights and humanitarian law, development of democracy, strengthening of the rule of law and the civil society in Serbia and Montenegro and other countries in transition from authoritarianism to democracy. In the ten years of its existence the Centre has endeavoured to raise the consciousness of the citizens on the importance and dimensions of the idea of human rights and individual freedoms and to establish a favourable climate for their full respect and enjoyment.
Sponsored by the Centre for Human Rights and Legal Pluralism and by the Human Rights Working Group.
This workshop is part of a four day event led by the CHRLP, made possible through partnerships with the International Commission of Jurists.
HUMAN RIGHTS AND COLUMBIA MILITARY WAR STORIES
A talk by Professor Winifred Tate, Colby College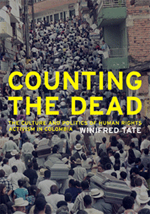 14 November, 2008, 1:00 PM to 2:30 PM
Room 202, Faculty of Law
Professor Winifred Tate is an assistant professor of anthropology at Colby College and also Visiting Research Fellow at the National Security Archive. She working on a project examining U.S.- Colombian relations, the origin of Plan Colombia, and its implementation, conducting fieldwork in Washington, D.C. and Putumayo, Colombia.
She is the author of Counting the Dead: The Culture and Politics of Human Rights Activism in Colombia (University of California Press, 2007), winner of the Michael Jimenez Prize for outstanding contribution to Colombian studies.
She has researched political violence, drug trafficking and US foreign policy towards Colombia as a consultant for a number of international organizations, including UNICEF, Human Rights Watch, the Centre for Humanitarian Dialogue, the U.S. Institute of Peace, Human Rights First and Freedom House.
Co-sponsored by the Centre for Developing Area Studies, the Department of Anthropology and the Centre for Human Rights and Legal Pluralism.
LAW AND DEMOCRACY: TRANSITIONAL JUSTICE IN GERMANY, 1945-1950
Holocaust Education Series Lecture with Professor Devin Pendas, Boston College - with the Montreal Holocaust Memorial Centre
Wednesday, November 12th, 2008
5:00 - 6:30 p.m.
Moot Court, Faculty of Law
Conference will last 45 minutes and will be followed by a 15-minute Q&A. Reception to follow starting at 6 pm.
In recent years, it has become commonplace to speak of the ways that law can build democracy after periods of political repression and turmoil. It is often claimed that prosecuting past atrocities is a necessary and direct step on the path toward political renewal. Germany after WW II is often touted as the most successful example of such transitional justice. Devin Pendas offers a close look at Germany's experience of transitional justice after the war and reveals an altogether more complicated and troubling picture, one in which law contributed as much to the consolidation of new forms of dictatorship as it did to the spread of democracy.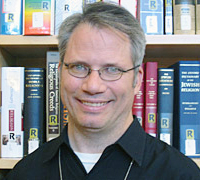 Speaker's Bio
Professor Devin Pendas holds a PhD from the University of Chicago and is Associate Professor and Director of Graduate Studies at Boston College. His areas of teaching expertise include German history, European legal history, the history of war and genocide, the history of war crimes trials, and the history of human rights. His research focuses on war crimes trials after World War II, particularly on West German Holocaust trials. He is currently working on a history of Nazi trials in German courts in all occupation zones from 1945 to 1950, to be published by Cambridge University Press and, together with Donald Bloxham of the University of Edinburgh, a general history of law and mass violence in the modern period.
Profesor Pendas is a faculty affiliate and co-chair of the German Study Group at the Center for European Studies at Harvard University. He has received research fellowships from the German Academic Exchange Service, the MacArthur Foundation, the Center for Contemporary Historical Research in Potsdam, Germany and the U.S. Holocaust Museum.
FOUR GENERATIONS OF GENOCIDE: THE LOST LESSONS
Event led by SHOUT, Hillel Montreal, STAND and JLSA
Tuesday, November 11th, 2008
5:30 - 7:30 p.m.
Moot Court, Faculty of Law
LIGHTS AND LINKS: A RECOGNITION AND NETWORKING EVENT FOR HUMAN RIGHTS WORK
Tuesday, November 5th, 2008
12:30 - 2:00 p.m.
Common Room, OCDH, Faculty of Law
The CHRLP, the CDO, and the HRWG have organized "Lights and Links" to recognize student contribution to human rights work. Student efforts are appreciated, for their intrinsic value, for their positive reflection on the Faculty, and for the experiences and networks they are able to share with fellow students.
This fantastic event featured:
Remarks by the CHRLP celebrating the important human-rights work of students,
The launch of the CDO's revised and updated Public Interest Careers Handbook,
An introduction to the CDO's new program for peer review of CVs,
An update on the HRWG's Bursary Program, and
An unparalleled opportunity to network with similarly minded students and to learn about other potential placements
REFUGEE LAW AND HUMAN RIGHTS: CONVERGENCE OR DIVERGENCE
A talk by Professor Vera Gowlland-Debbas, Graduate Institute of International and Development Studies (IHEID)(Geneva) - with HRWG
Tuesday, November 4th, 2008
1:00 - 2:30 p.m.
room 203, NCDH, Faculty of Law
Speaker's Bio
Vera Gowlland-Debbas is Professor of International Law at the Graduate Institute of International Studies in Geneva. Her research interests centre on United Nations law, in particular Security Council sanctions; international responsibility; the role of the International Court of Justice; and international refugee law. She is the author of Collective Responses to Illegal Acts in International Law (ASIL 'Certificate of Merit'); recent edited works include: National Implementation of United Nations Sanctions: A Comparative Study and United Nations Sanctions and International Law.
CANADA, A PARIAH STATE? INDIGENOUS RIGHTS IN DOMESTIC AND INTERNATIONAL LAW
A workshop with Arthur Manuel (Indigenous Rights), with QPIRG and Aboriginal Law Students Association
Monday, November 3rd, 2008
5:00 - 7:00 p.m.
Moot Court, Faculty of Law
Speaker's Bio
Arthur Manuel is a spokesperson for the Indigenous Network on Economies and Trade. Former Chief of the Neskonlith Band and chairperson of the Interior Alliance of BC First Nations, Manuel has been a leading voice of opposition to the Canadian government's agenda to "extinguish" Aboriginal and Treaty rights and assimilate Indigenous peoples into the Canadian body politic. Active locally in defense of Shuswap land (during the expansion of the Sun Peaks resort), and at the national level, he has also taken the struggle international, following in the path of his father, the late George Manuel, President of the National Indian Brotherhood and founder of the World Council of Indigenous Peoples. In the lecture, Manuel will lay out an alternative agenda for First Nations to achieve economic empowerment, third order government, and social and environmental justice.
"THE DARK SIDE OF HUMAN RIGHTS: A POSTCOLONIAL REFLECTION"
A John P. Humphrey Lecture in Human Rights by Professor Ratna Kapur
Monday, November 3rd, 2008, 5 – 9 pm
Moot Court, Faculty of Law
Tuesday, October 28, 2008, 5:00-6:30 pm (vin d'honneur to follow)
Moot Court, Faculty of Law
The international human rights project has been heralded as a milestone in the movement towards producing a more civilized, egalitarian and peaceful society. Yet fifty years after the institutionalization of this project, the proliferation of resolutions, conventions, protocols and treaties, the record of human rights is less than stellar. We are living in a moment when the human rights project seems spent and exhausted, unable to live up to the challenges continuously confronting it. The promulgation of the elusive and non-legal War on Terror and the priority accorded to the security of the sovereign state and the sovereign subject, have posed a serious challenge to the very survival of human rights as a transformative and progressive project.
This talk examines those features of the human rights project that have propelled it into the current moment of despair and disillusionment. Professor Kapur interrogates the foundational claims of human rights – as a progressive, forward looking, universal project as well as the assumptions about the liberal subject on which it is based. The talk reveals the dark side of the project and how it has been based on assumptions about difference, the cultural `Other', produced partly in and through the colonial encounter, which continues to discursively inform the postcolonial present.
See the Full abstract for Prof. Kapur's talk [.doc].
Professor Ratna Kapur is a leading Indian legal scholar. She writes and lectures in the areas of feminist theory, postcolonialism, religious fundamentalism, international law, and human rights and is interested in intersections of law, culture, sexuality and human rights. Professor Kapur is the long-standing Director of the Centre for Feminist Legal Research in New Delhi, India. She has held numerous international academic appointments.
VICTIMS OF WAR/VICTIMS OF CRIME: THE DETERMINATION OF THE STATUS OF VICTIMS IN INTERNATIONAL CRIMINAL LAW
A talk with Sebastien Jodoin, former clerk at the ICTY - with HRWG
Wednesday, October 1st, 2008
Speaker's Bio
Sébastien Jodoin détient une bourse John Peters Humphrey en droits de la personne à l'Université de Cambride et est chercheur au Centre de droit international du développement durable. Il a précédemment travaillé au Tribunal Pénal International pour l'ex-Yougoslavie et au Tribunal Pénal International pour le Rwanda. Un gradué de la faculté de droit de McGill, Sébastien détient également un LL.M. en droit international de la London School of Economics et a étudié dans le programme de D.E.A. en droit international de l'Université Libre de Bruxelles.
THE SIERRA LEONE WAR CRIMES PROSECUTIONS: AN INSIDE VIEW OF THE COURT AND ITS TRIALS
A lunchtime talk with Jeremy Waiser, Special Assistant to the Prosecutor, Sierra Leone Special Court - with HRWG
Wednesday, September 24th, 2008
12:00 -1:00
Jeremy Waiser graduated from the Faculty with a BCL/LLB in 2002. He is now the Special Assistant to the Prosecutor at the Special Court for Sierra Leone.
The Sierra Leone Special Court was created jointly by the Government of Sierra Leone and the United Nations to try those who bear the greatest responsibility for serious violations of international humanitarian law and Sierra Leonean law committed during Sierra Leone's civil war. A number of trials are on-going, including the trial of Charles Taylor. The Court is a unique child of the international justice family. It is located in Freetown, the capital of Sierra Leone, the country where the crimes were committed. It is not a purely international court. The bench is composed of Sierra Leonean and international judges and staff, and the Court has authority over domestic as well as international crimes.
Some analysts of international justice say that these features of the court have brought international justice closer to the people of Sierra Leone. For example, shortly after establishing themselves in Sierra Leone in July 2002, the prosecutor at the time, David Crane, along with other OTP staff and the registrar, began to conduct "town hall" meetings countrywide to explain their mandate and answer questions about the court.
McGill Students and the Special Court for Sierra Leone
Since June 2004, the Faculty of Law has been running a Clinic to support the Chambers of the Special Court for Sierra Leone (SCSL). Students working for the Clinic write bench memos on various legal questions at the request of judges and legal officers of the Special Court. The Clinic is also "on-call" for urgent issues that arise during the ongoing trials. Students are paid for their work for the Clinic and have also been placed in Freetown at the seat of the Special Court in Sierra Leone.
WHAT IS A JEWISH AND DEMOCRATIC STATE?
Tuesday, September 23, 2008
6:15pm (reception preceding)
Moot Court, Faculty of Law, 3644 Peel Street
Professor Mordechai Kremnitzer is the Bruce W. Wayne Professor of International Law at the Hebrew University of Jerusalem, where he was formerly the Ivan C. Rand Professor of Criminal Law. Since 1994, he has been a Senior Fellow at the Israel Democracy Institute, and he also held the post of chairperson for the Israeli Association of Public Law.
Professor Kremnitzer served as President of the Israeli Press Council from 2000-2003 and as the academic head of the Minerva Center for Human Rights at the Hebrew University from 2001-2003. In 1989 he received the Pinchas Rozen Award for legal research, and in 2003 he was awarded the Zeltner Prize for excellence in research.
Additionally, Professor Kremnitzer has chaired a number of public committees, including a Committee to Examine the Use of Force by the Police (1994); a Committee on Civic Education (1996); and a Committee on Discipline in the Public Service (1998). He was also active on other committees and acted as an advisor for reforming legislation in various countries.
Professor Kremnitzer has published extensively in the fields of criminal, military and public law. His recent research areas include the law of homicide, international penal law, human dignity, democracy, freedom of speech, political corruption and terrorism. As a Visiting Fellow at the McGill Centre for Human Rights and Legal Pluralism in the fall of 2008, he has been teaching a seminar entitled "Terrorism and Democracy."
SEMINAR: HUMAN RIGHTS AND DIVERSITY
Friday, September 19, 2008
Seminar with delegates of the Central Committee Party School, Communist Party of China and Faculty members – with Rights and Democracy.