---
Romola Adeola - Steinberg Post-Doctoral Fellow
Romola Adeola is a legal scholar with expertise in the field of international human rights law. She holds a masters (cum laude) and doctorate degree in law from the University of Pretoria, South Africa.
Prior to joining the McGill Centre for Human Rights and Legal Pluralism, she worked at the Centre for Human Rights in South Africa as a researcher on law and policy aspects of refugee and IDPs protection.
She has worked as a consultant on these issues with African governments at the level of the state and also the African Union.
Ayodele Akenroye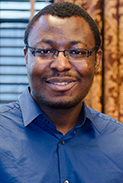 Ayodele Akenroye obtained his LLB (with honors) from Obafemi Awolowo University, Nigeria, where he studied on an academic scholarship from Ondo State of Nigeria. He completed his Bar Examinations from the Nigerian Law School, winning the Sir Lionel Brett Prize for the overall best student in criminal procedure. He earned his LLM from University of Manitoba, Canada, where he studied on a full academic scholarship. He is currently a doctoral candidate in the Faculty of Law.
Before commencing his doctoral studies, Ayodele interned with the Economic Community of West African States (ECOWAS), worked as a Human Rights Officer for the Manitoba Human Rights Commission in Winnipeg, Manitoba and practiced law in his home country – Nigeria.
Ayodele is currently pursuing his doctoral degree under the supervision of Prof. Frédéric Mégret. His doctoral thesis will critically examine the construction of victimhood under international law. His research interests include international criminal law, international human rights law, law of international organizations, and transitional justice.
Alvaro R. Córdova Flores – O'Brien Fellow
Alvaro is a Peruvian lawyer and a O'Brian Fellowship recipient in Human Rights and Legal Pluralism. He is currently a student in the Doctoral Civil Law Program (DCL) at McGill University's Faculty of Law. He is conducting his research under the supervision of Colleen Sheppard, focusing on the intersections of the politics of identity, indigenous rights and legal realism. His ongoing research explores how non-indigenous judges resolve indigenous rights cases, and how certain judicial approaches can recreate cultural discrimination against indigenous peoples in Peru.
He started the LLM Program at the University of Victoria, British Columbia, Canada in 2010 under the supervision of Jeremy Webber and Avigail Eisenberg. In his LLM thesis (The Right of Indigenous Self-Determination and the Right to Consultation in the Peruvian Constitutional Tribunal Jurisprudence [2005-2011]) Alvaro explored the relationship between the right of indigenous consultation and the right of indigenous self-determination in the Peruvian context.
Alvaro is a 2004 summa cum laude graduate from the University of Lima School of Law in Peru. He has extensive professional experience in areas of constitutional law and fundamental rights. Since 2004 he has worked at the Peruvian Constitutional Tribunal, and previously he worked at the Peruvian Truth and Reconciliation Commission (2002). He also taught constitutional law (Fall 2010) at the Universidad San Ignacio de Loyola (Lima, Peru).
Rokeya Chowdhury – O'Brien Fellow
Rokeya Chowdhury holds a teaching position in the Faculty of Law, University of Dhaka, Bangladesh. She has a keen interest in human rights issues and most of her work addresses issues and concerns relating human rights. Rokeya completed her LL.B. (Hons.) in 2009 and LL.M. in 2011 from the Faculty of Law, University of Dhaka. She completed a LL.M. Thesis Program at the Institute of Comparative Law, McGill University in 2013. She is now working on a her doctoral studies in the Faculty of Law, McGill University as an O'Brien Fellow.
Rokeya's research areas and interests involve women rights, indigenous rights, comparative law, law and society, law and literature. Rokeya's proposed doctoral thesis examines the state religion and secularism stand-off in the Constitution of Bangladesh with a law and performing arts analogy. Rokeya has not limited her activities in traditional academic teaching and learning. As a member of Empowerment through Law of the Common People (ELCOP), a voluntary research organization run by law teachers and students in Bangladesh Rokeya has coordinated and facilitated events on human rights awareness. She has previously worked with Northern University Bangladesh, UNESCO Madanjeet South Asian Institute of Advanced Legal and Human Rights Studies (UMSAILS), Dr, Kamal Hossain and Associates, National Human Rights Commission of Bangladesh and Relief International Bangladesh.
Marika Giles Samson – O'Brien Fellow
Marika (Email) is a British-born, Canadian-trained lawyer with an interest in international criminal justice, international human rights and the rule of law. The O'Brien Fellowship will afford her the opportunity to explore the phenomenon of judicial persecution, that is, the use of the courts to undermine political opposition and individual human rights, under the supervision of Professor Frédéric Mégret. 
Marika grew up in Montreal, and obtained her B.A. in Communication Studies from Concordia University before turning her attention to the law. During LL.B. studies at Osgoode Hall Law School, she spent two years working on a thematic study of the six major United Nations human rights treaties and attended the inaugural Summer Course on the International Criminal Court at the National University of Ireland Galway, as a result of which she submitted an independent research paper on U.S. objections to the ICC. 
After graduating, she clerked for the Federal Court of Canada, articled at Fasken Martineau LLP in Vancouver and then practiced civil litigation for six years before returning to the bosom of academia, and the UK, in 2008. Marika obtained her LL.M. with a specialisation in Public International Law, with distinction, from University College London, submitting a dissertation proposing a framework for the evaluation of amnesties in international criminal law, under the supervision of Professor Philippe Sands QC. She then spent a year as an Associate Fellow at the Royal Institute for International Affairs (Chatham House) researching immunities in international criminal law and European refugee law. While living in London, Marika also had two beautiful children and was a key strategist on the campaign to save her local library.
Claris Harbon - O'Brien Fellow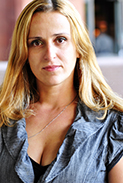 Claris has LL.B. (1998, with honors) from Northumbria Law School, and LL.M degrees respectively from Yale University and from Tel-Aviv University. She is a member of the Israeli Bar Association.
Claris is engaged in clinical education and social justice in Israel, mainly from a communitarian perspective. Hers is an activist legal scholarship, focused on revealing the societal causes of her clients' disadvantaged status. She focuses on disempowered groups or silenced minorities, such as Mizrahis (Jews of Arab descent), Arab-Israelis, Palestinians, Ethiopians, women and children.
By her exploration of the presumably "neutral" role that the Law plays in constructing the ethnic and racial identities of underprivileged minorities, which can result in structural, legal and social inferiority, she seeks to develop an alternative legal discourse that reflects the needs of the community and by which the community can translate personal legal problems into social change.
For example, she has been researching the Eurocentric discriminatory basis of the Israeli Land Law and the crucial role it has played in discriminating against Mizrahis and Palestinians in Israel, especially with regard to public housing policies. She argues that the differential land policies directed against Mizrahis formed the basis for their legal and social inferiority, and resulted in creating unique structural legal problems that collectively affect Mizrahis. Specifically, she represented Mizrahis and Palestinians who resisted the ruling order, especially through land and property lawbreaking. It is this notion of resistance and civil disobedience that she now wishes to explore further for her doctoral research at McGill as an O'Brien Fellow.
Among her publications are "Squatting and Invasion to Public Houses in Israel: Mizrahi Women Correcting Past Injustices" (in Law, Gender and Feminism. Daphne Barak - Erez et al. eds., 2006, Nevo Publishers), and "On Sense and Sensitivity - A Deconstructive Quest for My Mizrahi (Grass) Roots and Identity in Legal Representation" (in To My Sister: Mizrahi Feminist Politics. Shlomit Leer et al. eds., 2006, Babel Publishers). Claris Harbon has other scholarly articles in progress, and she is about to publish a children's book, along with a poetry book. Many of her poems have already been published in major poetry journals.
Shimelis Mulugeta Kene
Shimelis Mulugeta Kene is a Doctor of Civil Law Candidate at the Institute of Comparative Law and an O'Brien Fellow at the Centre for Human Rights and Legal Pluralism. His doctoral research, supervised by Professor Payam Akhavan, explores the interplay between authoritarianism, counterterrorism and law by drawing on socio-legal perspectives.
Prior to joining McGill, Shimelis worked in a variety of roles and settings: as Law Clerk at the Ethiopian Federal First Instance Court; as a Senior Trainer at Organization for Social Justice in Ethiopia (a prominent human rights and social justice organization in the country); as a Human Rights expert at the Human Rights Office of the United Nations Mission in Ethiopia and Eritrea (UNMEE); and as a Child Rights Officer at the United Nations Development Program (UNDP).
He completed his LLM in International Human Rights with Honors at Northwestern University's School of Law in 2010, for which he was awarded a graduate legal studies fellowship. Following his graduation, as a Postgraduate Assistant at Northwestern, he conducted field research and wrote an assessment report on the Liberian Juvenile Justice System under the auspices of UNICEF Liberia. While at Northwestern, Shimelis served as a board member and the LLM students' representative at the Amnesty International USA Northwestern University School of Law Chapter.
Prior to graduate studies, Shimelis earned an LLB from Addis Ababa University, producing a thesis entitled "Civil Trial on Trial: A Critical Evaluation of the Ethiopian Practice of Civil Trial". While studying for his law degree, he also volunteered for a number of community organizations, teaching basic Ethiopian law and human rights, and contributed a number of book reviews to local papers.
In 2007, Shimelis was a recipient of the Outstanding Applicants Scholarship and participated as a delegate from Ethiopia in the Third Intergenerational Leadership Forum convened by the UNESCO Chair in Comparative Human Rights at the University of Connecticut.
Bwighane Mwenifumbo
Bwighane Mwenifumbo is an LLM candidate with the Institute of Comparative Law at McGill University. She holds an LLB (Honours) from the University of Malawi, Chancellor College. Her work as a Legal Aid Advocate serving underprivileged people in Malawi opened her up to the challenges faced by people with disabilities during the court process, in the correctional system and society in general.  The majority of her clients are women and children, and this has influenced her particular interest in their plight in Malawian society.
Her LLM thesis is a comparative study that examines the implementation of disability rights legislation in relation to women and children in southern Africa. Upon completion of her LLM, she intends to pursue a career as a human rights advocate.
Catalina Peralta - O'Brien Fellow
Catalina Peralta received her BA in sociology from "El Rosario" University (Bogotá, Colombia) and her MA in Anthropology from "Los Andes" University (Bogotá, Colombia) . She is currently pursuing her PhD in Humanities at Concordia University, under the supervision of Professor David Howes.
During her PhD, she aims to investigate the concept of "past event" in satisfaction of right for truth that is predicted for victims of heinous crimes. She wants to advance her research from an ethnographic, legal and philosophical perspective. From this multi-disciplinary perspective, her purpose is to analyze the claims raised by the Inter-American Court of Human Rights with respect to truth, and trace the relationship that satisfaction of this right sets between the narrative of lived experience and the experience itself as an understandable event.
Peralta is currently a scholar at National Program of Education for Researchers "Generación del Bicentenario, Francisco José de Caldas" and at El Rosario University, where she was Researcher Professor.
Matthew Pritchard
Matthew Pritchard received his MA (Dean's Honours) in Geography from McGill University in 2011, and is currently working on his doctoral dissertation with Dr. Jon Unruh in the Department of Geography. His research examines the evolution of natural resource management systems within the complex, legally pluralistic and highly variable environments of post-conflict countries.
Matthew's ongoing research projects and publications include: the formalization of land use and management systems in Rwanda; territorialization through 'military tourism' in Cambodia; the disarmament, demobilization and re-integration (DDR) of former combatants; and the evolving narratives and practical implications of global 'land grabs.' Building on these interests and experiences, his doctoral research focuses on land tenure, forced displacement, livelihood stability and legal instrumentalism in the Great Lakes Region of Africa.
Matthew's general research interests include: land reform, legal pluralism, forced displacement, post-conflict development, postwar natural resource management and political ecology. He combines his current work with degrees from the US and UK (highest distinction), as well as fieldwork in Rwanda, Burundi, Tanzania, DRC and Cambodia.
Muhammad Rezaur Rahman - O'Brien Fellow
Muhammad Rezaur Rahman holds a teaching position at Northern University Bangladesh. He has received intense training in legal research and pedagogy from different institutions. He is immensely interested in constitutional law and constitutional theory. Most of his research work focuses on constitutionalism and its application in upholding human rights especially in the context of secularism and freedom of religion.
Rezaur completed his LLM from Northern University Bangladesh in 2012 and was immediately invited to come back as a lecturer. His graduate dissertation focused on the imposed constitutional identity of indigenous population and the constitutional crisis in Bangladesh. He is also a graduate of the prestigious Human Rights Summer School, a one of its kind residential human rights training program in Bangladesh.
Rezaur has been actively engage in multifarious research projects in Bangladesh. He has prepared two national reports for the National Human Rights Commission, Bangladesh (JAMAKON). As a member of the CLR Team (Community Law Reform), he conducted an intensive research on the socio-economic rights and labor conditions of the handloom weaver community of Bangladesh. This research formed part of a publication by ELCOP, a research and training organization in Bangladesh. Rezaur is now one of the Supervisors of the current CLR projects.
As an O'Brien Graduate Fellow at McGill, Rezaur will be working on the infusion of secularism and State Religion in the post-colonial constitutional structure in countries risking religious radicalization with a specific focus on Bangladesh.
Hassan Razavi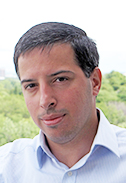 Hassan Razavi (hassan [dot] razavi [at] mcgill [dot] ca (Email)) is a postdoctoral fellow and course lecturer at the McGill University, Faculty of Law where he conducts his research under the supervision of Frédéric Mégret (Canada Research Chair in Human Rights) and teaches "International Trade Law and Human Rights". He holds a PhD in law from the University of Neuchatel, Faculty of Law, in Switzerland and he wrote his doctoral thesis on international trade under the supervision of Petros Mavroidis (Columbia Law School). 
In Iran's Public Universities Entrance Examination in 2001, he came second out of a field of 550,000 candidates. He completed his Bachelor's Degree in Law at the University of Tehran, Faculty of Law and Political Sciences and he was awarded "Dr. Vahedi Memorial Award," which is granted to the best law student in each year. Hassan also holds a Master's degree (LL.M.) in private and Islamic law obtained from the University of Tehran, Faculty of Law and Political Sciences where he studied the impact of law and economics on contract law.
During his studies in Iran, Hassan practiced as a lawyer and member of the Iran Central Bar Association for two years and acted as a legal advisor or in-house legal counsel for some business entities and institutions in Iran. He has also served as a legal and compliance officer in Switzerland, and acted as an adviser for the Swiss Institute of Comparative Law. He is a winner of the Justice Makers Fellowship award from International Bridges to Justice-Geneva, and he is currently a member of the Swiss Arbitration Association (ASA). Hassan provides legal advice on banking, economic sanctions, international trade law and human rights.
Jeffrey Sachs
Jeffrey Sachs (jeffrey [dot] sachs [at] mail [dot] mcgill [dot] ca (Email)) received his MA in Middle Eastern Studies from the University of Chicago in 2007, where he studied religion and Islamic activism in contemporary Egypt. Presently pursuing a doctoral degree in Islamic Studies at McGill under the supervision of Professor Khalid Medani, Jeffrey's dissertation proposes to explore the process of Islamization in Sudan and Egypt, with a concentration on issues of secularism, law, and human rights. His research interests include codification of religious law, education reform, and religion in the public sphere.
Mohamed Sesay, PhD student, Dept of Political Science, McGill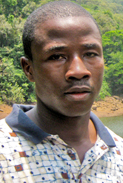 In 2009, I graduated from Fourah Bay College, the University of Sierra Leone with a Master of Philosophy in Political Science. My thesis was titled "Military Reform and Post-conflict Peacebuilding in Sierra Leone."
I am currently a 1st year PhD student in the Department of Political Science, McGill University. My research work focuses on security sector reform, disarmament demobilization and reintegration (DDR), transitional justice, and peacebuilding processes in post-war Sierra Leone. I presented a paper in the 2011 ISA conference in Montreal titled "Externally led Military Reform in Africa: Lessons from Sierra Leone."
I have also collaborated with Dr. Megan MacKenzie of the Victoria University of Wellington in a number of research projects culminating in conference presentations and journal articles on transitional justice processes. We are working on a project titled "Measuring Truth and Reconciliation Commissions: Lessons from Sierra Leone" with preliminary fieldwork conducted in 2009. Also, we have co-authored an article that has been provisionally accepted for publication by the International Studies Perspectives journal, titled "No Amnesty from/for the International: the Production and Promotion of TRCs as an International Norm in Sierra Leone."
As a researcher with the Centre for Development and Security Analysis (2004-09) I was actively involved in a nationwide study on the Truth and Reconciliation Commission of Sierra Leone (2007). In 2008 I participated in a graduate student exchange programme between the University of Sierra Leone and the University of Alberta, funded by the Department for Foreign Affairs and International Trade (DFAIT), Canada.
Marina Sharpe - Steinberg Post-Doctoral Fellow
Marina Sharpe is an Arnold & Blema Steinberg Post-Doctoral Fellow in International Migration Law and Policy at the Centre for Human Rights and Legal Pluralism. Her project, supervised by Professor François Crépeau, examines the relationship between freedom of movement and refugee protection. Marina completed her doctorate in law at the University of Oxford, where she was a Trudeau Scholar. Her thesis was about refugee protection in Africa. Marina also holds degrees in civil and common law and a BA in economics from McGill, as well as an MSc in development studies from LSE.
Marina is called to the bars of New York and England & Wales (Inner Temple) and spent almost three years in private practice at Cravath, Swaine & Moore LLP in New York, followed by two years as Legal Officer of the International Refugee Rights Initiative in Kampala. She has also worked as a consultant for organisations such as Amnesty International and the European Bank for Reconstruction and Development, and regularly consults for UNHCR. Marina was a director of Asylum Access for almost 10 years.
Marina has taught human rights at the School of Advanced Study and tort at the Université de Sherbrooke, and has guest lectured at Georgetown, McGill, Oxford, the University of Tripoli and Yale. She convenes core and elective modules on the University of London's distance MA in refugee protection and is a Research Associate of the Refugee Law Initiative. Marina's scholarly work has been published in a number of peer-reviewed journals and edited collections, as well as by UNHCR. See her SSRN and Academia.edu pages.
Alain-Guy Sipowo
Alain-Guy Sipowo, SSHRC Postdoctoral fellow, has studied civil law and political science at the University of Yaoundé in Cameroon, where he holds a LLB and a postgraduate degree in public law. Having passed with first class honours the competitive examination for entrance at the International Relations Institute of Cameroon, he completed with honours a D.E.S.S (advanced specialized postgraduate degree) in International disputes settlement in 2008. In 2007, he was awarded an allowance by the Agence Universitaire de la Francophonie to attend Masters studies in International and European Human Rights Law at Nantes University in France, which he completed with first class honours. Alain-Guy joined Laval University in Quebec City in fall 2008 and completed his doctoral studies after an accelerated passage from LL.M to LL.D. In line with his previous research on international criminal liability and process during his studies at the International Relations Institute of Cameroon and Nantes, Alain-Guy's doctoral thesis studied the phenomenon of secrecy in the proceedings of the International Criminal Court, analysing how the abundance of confidentiality risk jeopardizing the cathartic and pedagogical functions of the ICC's as well as its own affectivity, accountability and legitimacy. His thesis was publicly defended in fall 2014 with first class honours and unanimous recommendation to publish. The jury was composed of such distinguished scholars as William Schabas (Middlesex, London), Pacifique Manirakiza (Ottawa), Pierre Rainville, Fannie Lafontaine and Julia Grignon (Laval, Quebec).
Alain-Guy has combined his education with a flourishing work experience. During his studies, he gained traineeship positions with the division of legal affairs of the Cameroonian ministry of foreign affairs, the service of legal affairs and international cooperation of the African Organization for intellectual property, the Registry of the International Criminal Tribunal for Rwanda and the Division of Victims and Council of the International Criminal Court. At Laval University, he was several times research assistant to many professors at the Faculty of Law and at the Institut des Hautes Études Internationales in the area of international and national criminal/security law as well as civil and public law. In 2010-2011, he served as human rights officer with the United Nations Mission in the Democratic Republic of Congo, leading many monitoring missions in conflict zones and drafting reports and legal advices on human rights abuses. Alain-Guy assisted professor Fannie Lafontaine as she founded the International Criminal and Humanitarian Law Clinic at Laval University. He successively acted as supervisor of the ICC Legal Tool Project, helping to build a database on ICC jurisprudence, and as deputy director to the Clinic. Since 2010, Alain-Guy has taught several courses in the discipline of International Law at Laval University, including public international law, international refugee law, international criminal law and international human rights law.
Alain-Guy was awarded the Canadian Council on International Law John Peters Humphrey fellowship in human rights and international organizations consecutively in 2009 and 2010 for his doctoral studies at Laval University. He is the 6th from a Canadian university to be awarded the prestigious diploma of The Hague Academy of International Law (2011). In 2010, he won the Charles-Rousseau Moot competition in public international law with Laval University, distinguishing himself as the best litigator in the final.
His research interests include public international law, international disputes settlement, international relations, international criminal law, international human rights law and international refugees and migration law. He is developing expertise in the theory of global law and legal pluralism as applied to such issues as refugees, human rights and environment. He has published law articles and book chapters in Canada and abroad on international criminal justice, collective security, transitional justice and humanitarian law. At the Centre for Human Rights and Legal Pluralism, Alain-Guy will work with professor René Provost on the implications of the doctrine of responsibility to protect for multinational corporations. He will also teach a seminar entitle "The African Human Rights System in Perspective".