Meet the RGHL's current interns, student fellows, and grant recipients , and learn more about what projects they are currently working on.
---
Student interns
Current
Vincent Marquis, Institut Philippe-Pinel de Montréal
Vincent is a second-year law student at McGill, and holds a B.A. in Art History and Philosophy from McGill and an M.A. in Art History from the Courtauld Institute of Art. Vincent is on the Editorial Board of the McGill Law Journal and volunteers at the Mobile Legal Clinic.
Past
Véronique Saad (CHU Sainte Justine, 2017)
Véronique est une étudiante de troisième année à la Faculté de droit de McGill.
C'est en travaillant comme assistante de recherche pour Prof. Khoury et comme stagiaire à la Coalition des organismes communautaires québécois pour la lutte contre le sida que son intérêt pour le droit médical s'est confirmé. 
---
Jonathan Deschamps (CUSM, 2017) 

Jonathan est étudiant en deuxième année à la Faculté de droit de l'Université McGill et est titulaire d'un baccalauréat en Études internationales de l'Université de Montréal. 
Il a été assistant de recherche pour le doyen Robert Leckey en droit de la famille. Il a aussi travaillé au sein de l'Agence des services frontaliers du Canada en plus de faire partie de la Mission permanente du Canada auprès de l'Organisation de l'aviation civile internationale. Il a cofondé la Société des Jeunes Philanthropes de Montréal et s'implique au sein de sa communauté. 
---
Jennyfer Pelletier (CHU Sainte-Justine, 2016)
Jennyfer Pelletier est étudiante en troisième année de droit à McGill.
C'est en poursuivant un baccalauréat en Microbiologie et Immunologie à McGill que son intérêt au droit de la santé s'est manifesté.
Pendant ses études, elle fait partie de la Revue de Droit et Santé de McGill et fait du bénévolat à la Clinique d'Information Juridique de McGill.
---
Hannah Geis (CIUSSS de l'Est-de-l'île-de-Montréal, 2016)
Hannah is a second-year law student at McGill University and holds a BSc. in History and International Relations from the London School of Economics and Political Science.
Before starting law school, Hannah spent nine months in Colombia, where she worked as an intern with Transparency International and conducted research on truth and reconciliation commissions at the International Center for Transitional Justice. 
---
Marie-Pier Caza (CHU Sainte-Justine, 2014-2015)
Marie-Pier Caza est une étudiante de 3e année à la Faculté de droit de l'Université McGill.
Durant ses études, elle a intégré l'équipe du contentieux de Bombardier Aéronautique et a été bénévole à la Clinique d'information juridique à McGill.
Elle effectue présentement un stage d'étude clinique chez Éducaloi, en plus de son stage au sein du bureau des affaires juridiques du CHU Sainte-Justine, sous la supervision de Me Nathalie Lecoq.
---
Maryam D'Hellencourt (Centre jeunesse de Montréal, 2014-2015)
Maryam d'Hellencourt est étudiante en deuxième année de droit à McGill.
Avant d'étudier à McGill elle a travaillé pendant trois ans en tant que chargée de dossier pour Enfant-Retour Québec notamment dans des dossiers de fugues et d'enlèvements parentaux. Elle s'intéresse particulièrement à l'impact du droit sur les groupes vulnérables et marginalisés.
Elle est titulaire d'une maîtrise de Droit international et droits humains de l'Université pour la paix des nations unies (Costa Rica), puis d'une Maîtrise en sociologie de l'École des Hautes Études en Sciences Sociale (France); son mémoire de recherche s'est fondé sur une étude de terrain de la jeunesse urbaine de Kaboul au sein de UN-Habitat en Afghanistan.
---
Constance Deschênes-St-Pierre (CHU Sainte-Justine, 2013-2014)
Étudiante de troisième année à la Faculté de droit de McGill, Mme Deschênes-St-Pierre a un intérêt marqué pour le droit de la santé qui s'est confirmé grâce autant à ses cours de droit que d'anthropologie médicale, ainsi que par son expérience du milieu hospitalier comme stagiaire au bureau de l'ombudsman du CUSM.
C'est avec grand enthousiasme qu'elle entreprend ce stage avec Me Nathalie Lecoq au CHU Ste-Justine en janvier 2014.
---
Alexandra Olshefsky (Douglas Mental Health University Institute, 2013-2014)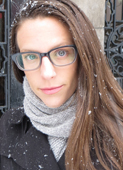 Alexandra is currently in her third year of Law. She is particularly interested in the impact the criminal justice system has on marginalized communities. She recently completed a human rights internship with the Truth and Reconciliation Commission of Canada, and is currently clerking under Justice Brière, who sits on the Municipal Court's programme d'accompagnement justice-santé mentale.
A former crisis intervention worker, she is also participating in a legal clinic course with Dans la Rue.
Her internship at the Douglas will be completed under the supervision of Dr Anne Crocker.
---
Lil Kraus (CHU Sainte-Justine, 2012-2013)
Thanks to the support of the Research Group on Health and Law, Ms. Lil Kraus undertook an internship during the Winter term 2013 with Me Nathalie Lecoq, Senior legal counsel at CHU Sainte-Justine.
Ms Kraus is BCL/LLB candidate who also holds a BA in English literature from Concordia University.
Graduate Student Fellows
Current
Lingqiao Song, DCL Candidate
Lingqiao Song's DCL thesis project focuses on the comparative study of regulatory framework of data sharing policies in Chinese biobanks.
Lingqiao Song acquired a BSc in Biology and two Master of Law at the Chinese Academy of Social Science and University of Montreal, where she was awarded the "Dean's Award: Best Overall Academic Achievement." In 2016, she was admitted to Chinese Bar Association.
Lingqiao is also a member of the Institutional Review Board of the Faculty of Medicine at McGill University and an assistant to the Data Access Officer of the ICGC. 
---
Florence Pagé, LLM with Thesis Program
"Saving Trans Lives with a Prescription Pad: The Normative Landscape of Prescribing Hormone Replacement Therapy to Trans Patients by Family Physicians"
Florence Ashley is a LL.M. candidate at the McGill Faculty of Law where they are exploring the bioethical and legal frameworks for prescribing hormone replacement therapy to trans patients. They conduct trans/feminist activism on the unceded lands of Tiohtià:ke (Montreal) and frequently publish op-eds and give conference presentations on a wide range of issues faced by trans people. Their academic work has been published on the McGill Journal of Law and Health Online and is forthcoming in the University of Toronto Law Journal. Aside from their membership of the McGill Research Group on Health & Law, they are also O'Brien Fellow in Human Rights and Legal Pluralism for 2017-2018.
---
Estefanía Fierro Valle, LLM with Thesis Program
"Euthanasia in Ecuador: How to make it happen. A legal and ethical approach"
Estefanía Fierro Valle is a LLM (Bioethics) candidate at McGill's Faculty of Law. She graduated in law from the Universidad San Francisco de Quito, and holds a Bachelor in Civil Law. She also studied EU Competition Law in King's College London. Her interests lie at the intersection of law and health, particularly relating to patient's rights, public health policy and medical liability. Estefania provided advice to clients in numerous proceedings with the antitrust authority in Ecuador on abuse of power cases, restrictive agreements, and pre-merger notifications in the pharmaceutical and insurance industries
---
Heather Whiteside - 2017-2018 BCL/LLB Fellow
Heather Whiteside is a second-year student at McGill's Faculty of Law. Her interests lie at the intersection of law and health, particularly relating to sexual and reproductive rights, medical liability, and disability law. She has explored these areas as a research intern at the McGill Institute for Health and Social Policy and through her work with the McGill Journal of Law and Health. Her work is financed by the Regroupement stratégique Droit, changements et gouvernance (http://www.rdcg.org/)
Past
Joséane Chrétien, DCL Candidate — 2016-2017 Fellow
Chroniques juridiques de l'utopie : encadrement juridique de l'amélioration humaine à l'époque post–darwinienne 
Dans le cadre de ma thèse de doctorat, mon projet de recherche s'attarde aux questions juridiques et éthiques entourant l'amélioration humaine (ingénierie génétique, diagnostique préimplantatoire, drogue de performance, médecine régénératrice, etc.) particulièrement au regard des droits fondamentaux et de la dignité humaine.
Legal Chronicles of Utopia: Regulatory Framework of Human Enhancement in a Post-Darwinian Era
My research project focuses on legal and ethical issues surrounding human enhancement (genetic engineering, preimplantation diagnostic, performance-enhancing drugs, anti-aging medicine, etc.) particularly in terms of fundamental rights and human dignity.
Salman Shahad, DCL candidate — 2015-2016 Fellow
Rationing of health care through contractualization: the responsibility of provincial legislatures in preserving fairness in personalized care
Shahad Salman is a lawyer, a member of the Quebec Bar, and an academic associate at the Genomics and Policy Center (CGP) at McGill University. She graduated in law from the University of Montreal, and holds a juris doctor in common law. She also studied international law in Europe at the International Institute of Comparative Law of University of San Sandiego. Me Salman also holds a master of Laws from McGill University.
Her thesis aims to explore the responsibility of the provincial governments in preserving the fundamental principles of the Canadian health care system, particularly preventing unfair prioritization of patients while simultaneously favouring the acceleration of personalized medical innovation.
---
Patrick Garon-Sayegh, BCL/LLB'10, LLM'17 (Bioethics) — 2015-2016 Fellow
Medicine's Empire: Professional Law and the Organization of Quebec's Healthcare System Since 1973
Dîplomé du programme B.C.L./LL.B. de la Faculté de droit de l'Université McGill, Me Garon-Sayegh a pratiqué au sein du cabinet Millet Thomson en droit administratif, municipal, de la construction, et en droit environnemental de 2011 à 2015. Il entame présentement un LLM en bioéthique à l'Université McGill, s'intéressant aux interactions du droit administratif, du droit professionnel et de l'éthique avec les politiques publiques.
His research project examines professional law's role in shaping Quebec's healthcare system, particularly since the enactment of the Professional Code and related legislation at the end of the "Quiet Revolution". It focuses on the central —and dominant— role of the medical profession within the system and how professional law sanctions this role, often to the detriment of other healthcare professions and options.
---
Renzo M. Munita, Visiting Graduate Student — 2013-2014 Fellow
Licencié en Droit pour l´Université Catholique de Concepción et Avocat pour la Cour Suprême de Justice au Chili; Master en droit privé de l'Université Pierre Mendès France - Grenoble 2 et Doctorat en droit privé pour l'EDSJ de Grenoble, France; Professeur (en mission) de la Chaire de droit civil à l'Université du Desarrollo au Chili.
Dans le cadre de sa thèse de doctorat portant sur la responsabilité civile liée aux activités scientifiques et technologiques supervisée par le professeur Etienne Vergès, M. Munita étudie le contentieux industriel, environnemental et sanitaire, particulièrement dans une lecture des risques et des incertitudes.
C'est dans le cadre de ces recherches de droit comparé, qui incluront l'étude du droit canadien, qu'il fera un séjour à la Faculté de droit de l'Université McGill, sous la supervision de la professeure Lara Khoury.
---
Lee Black, DCL'17 — 2013-2014 Fellow
"Legal Pluralism in the Medical Profession in the United States: Harmonious Coexistence?"
The medical profession in the United States is faced with government regulation at both the state and federal level, dictating many aspects of medical practice.
However, the profession has a long and continuing history of self-regulation, ranging from practice and education standards to peer review to ethical standards. How do these two authorities—the profession and the state—interact and coexist to influence the behaviour of physicians?  What are the tensions between the two that impact the effective practice of medicine?
---
Daniel Widrig, LLM'14 — 2013-2014 Fellow
"Appropriateness/Proportionality in health care decision-making"
A few decades ago, we as a humanity did not always have the luxury of boundless medical opportunities.Today, where science is so far, we seem to reach other limitations, mainly financial restrictions.
This leads to the question: When is the burden for society too high to finance one individual's treatment?
The research project approaches this question by comparing current Canadian and Swiss law while continuously reflecting it through the lens of bioethics.
---
Keith Lenton, LLM'16 — 2012-2013 Fellow
"Authenticating Treatment Refusal in the Context of Mental Illness: When is it Appropriate to Respect Versus Overrule Treatment Decisions?"
I am doing a survey, analysis and critique of the mental health treatment regimes within Canada and other jurisdictions, to the extent that they are constituted by the law, in order to determine when it is ethically permissible to overrule treatment decisions when mental illness is an influencing but not overriding factor.
---
Ya Tan — 2012-2013 Fellow
"The reform of assessment of medical malpractice in China"
Currently there is a tension in Chinese law due to conflicts regarding the application of the two assessment systems in medical malpractice: medical and judicial. With the promulgation in 2010 of the Chinese Tort Law, urgent improvements are needed in the future. Through a comparison of Chinese medical malpractice laws with those of Canada, this project aspires to determine whether the dualism in Chinese law can persist, and what the future of Chinese law regarding medical malpractice will be.
---
Ma'n H. Zawati, DCL candidate — 2012-2013 Fellow
"Physicians' Legal Duty to Inform in Large-Scale Population Genomic Projects: Reciprocity as a Complement to the Respect for Autonomy"
Genomic Research in general and population genomic studies in particular are challenging the traditional legal duties of clinician-researchers. More specifically, this project focuses on the legal duty to inform and assesses the challenges facing the traditional interpretation of the principle of respect for autonomy.
RGHL Travel Grant Recipents
Most recent
Kathleen Hammond, 2L BCL/LLB candidate
With the support of the RGHL, Katie presented a paper entitled 'Canada's online grey market in egg donation' at the Canadian Fertility and Andrology Society annual meeting, taking place September 14-16th in Vancouver, Canada.
Summary of paper: Despite the ban on payment, it is widely known that Canadian intended parents and egg donors are buying and selling donor eggs in an online grey market, or are traveling to jurisdictions where payment is permitted. Through data from in-depth qualitative interviews I conducted with Canadian egg donors and intended parents, I explore donors' and intended parents' experiences of these markets. I argue that the ban on payment neither reflects or ameliorates the ethical concerns faced by egg donors and intended parents.
Past
Sarah Berger Richardson, DCL candidate (2016-2017)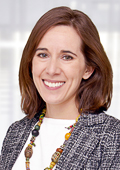 Ms Berger Richardson received the 2016-2017 RGHL Student Travel Grant to attend The Future of Food Law and Policy in Canada conference, taking place Nov 3-4, 2016, at the Shulich School of Law, Dalhousie University, in Halifax, and participate as a panelist on a discussion around 'Food Safety: Between Governance & Choice.'
Summary of paper: Food safety regulations strengthen public confidence in our food supply, but deciding what constitutes an acceptable level of risk is a value judgment involving moral and political questions. It cannot be determined by science alone. And yet, contemporary food safety regulations purport to speak in universals about food quality while shifting attention away from the complex web of interdisciplinary and cross-sectoral interests that make up food systems including the environment, rural development, cultural heritage, animal welfare, and public health. Drawing on the scholarship of Alasdair MacIntyre, my paper suggests that a deeper understanding of theories of virtue can soften the current dichotomy between scientific and ethical perspectives in Canadian food law and policy.
Ayodele Akenroye, DCL candidate (2012-2013)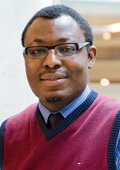 Mr. Akenroye, doctoral candidate in the Faculty of Law who is working under the supervision of Professor Frédéric Mégret, received the 2012-2013 RGHL Student Travel Grant. Mr. Akenroye presented his research at the International Peacekeeping in Africa conference at the Swiss Federal Institute of Technology in Zurich, Switzerland, being held between November 22-24, 2012.
His presentation was entitled "Navigating the Complexity of HIV/AIDS in Peacekeeping Missions in Africa: Challenges and Prospects", and spoke to the role of peacekeeping missions in the spread and control of HIV/AIDS, the gender dimensions of HIV/AIDS within African peacekeeping missions, the human rights challenges posed by the testing of personnel for HIV, and gave an an overview of the steps taken by regional and international peacekeeping groups to tackle the complex challenges brought about by HIV/AIDS.